New Year's Eve is all about finger food and I made ricotta stuffed mushrooms, puff pastry cheese straws and Nutella cheesecake cookie shooters for the occasion!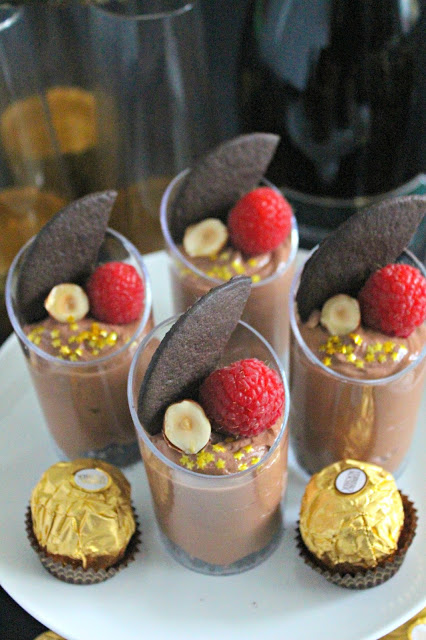 We always have a New Year's Eve party, and more often than not it's all about the finger food and small bites. I love creating a special menu for our party, and I definitely need to plan, especially after our NYE a few years ago. We did a potluck and ended up with ALL THE CHEESE. There were two cheese trays, macaroni and cheese bites, cheese spread, and one person brought chicken fingers. There is nothing wrong with it, but I love a variety, and that's why I created this menu.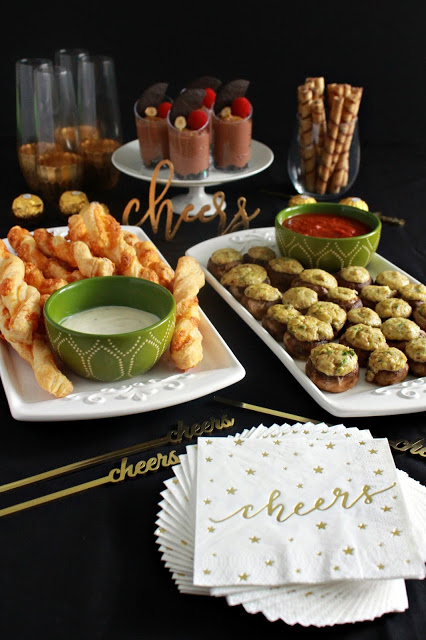 Mushrooms are a family favorite, whether stuffed as an appetizer, in a sauce, or any variation in between. Stuffed mushrooms are a simple and easy appetizer, with little prep and ingredients needed. You can customize them for any flavor profile, add almost any protein, and just have fun when making them. I always make extra, because they usually go really fast at parties. You can serve it as-is or with a marinara sauce.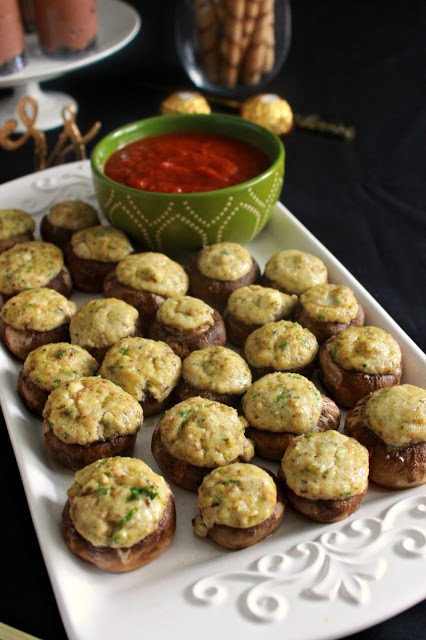 Puff pastry cheese straws are about the easiest appetizer and so delicious! These straws are light and airy, crispy and the perfect amount of cheddar cheese and spices. Like the mushrooms, these can be totally customized. I love using cheddar cheese, but mozzarella with marinara, or swiss cheese would be great too. Depending on the cheese, you could also have a dip. I opted for a ranch in case anyone wants it, but they are perfect on their own. You could make a variety of cheese straws and dips and have a whole party tray of just that.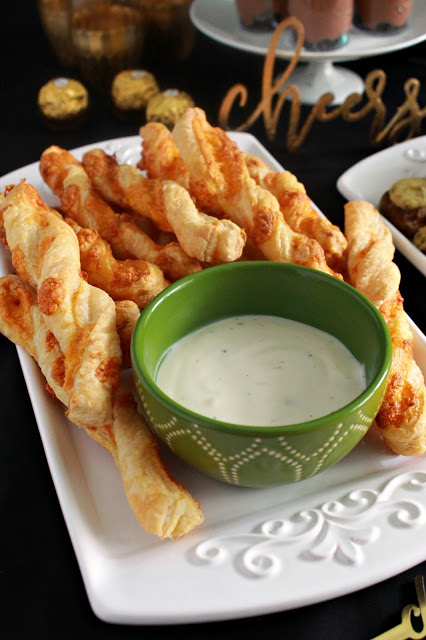 Dessert is a must at my parties and I usually have a variety. This year I decided that Nutella would be the star of the show. I love chocolate and hazelnut together in any form. Cheesecake is always a crowd-pleaser, but I didn't want to be in the kitchen cooking a cheesecake. No-bake cheesecakes are a favorite for parties because of how easy they come together. Anything that makes my menu easier definitely helps me out.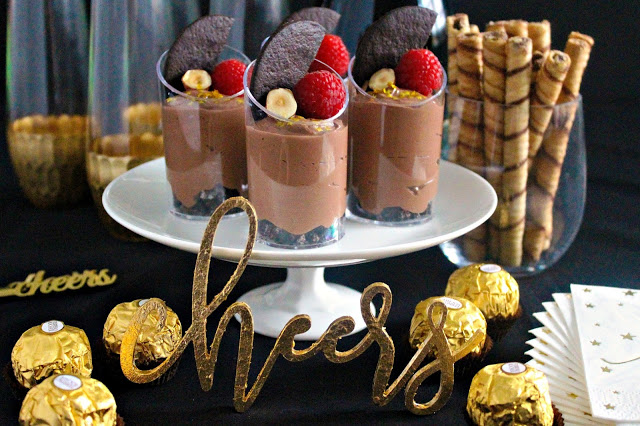 Ricotta Stuffed Mushrooms
Ingredients
2 pounds whole white mushrooms
3/4 cup ricotta
1/3 cup Italian style breadcrumbs
1 teaspoon minced garlic
1 tablespoon minced fresh parsley
1-2 large eggs
1/2 teaspoon pepper
olive oil
Shredded Pecorino Romano cheese
Instructions
Heat oven to 350F. Grease or spray a 9×13 baking dish and set aside.
Clean mushrooms and remove the stem. Place mushroom caps into baking dish and set aside. Finely chop mushroom stems.
In a medium bowl, place mushroom stems, ricotta, breadcrumbs, garlic, parsley 1 egg and pepper. Mix to combine. If mixture is too dry, add second egg. Place into pastry bag or zip top bag and pipe into mushroom caps.
Bake for 20-25 minutes until mushrooms are cooked and top is slightly brown and puffed. Serve warm with marinara sauce.
Puff Pastry Cheese Straws
Ingredients
2 sheets store-bought puff pastry
6 ounces Cabot Sharp Cheddar Cheese, finely shredded
1/2 teaspoon garlic powder
1/2 teaspoon paprika
1 egg + 2 teaspoons water
Instructions
Thaw puff pastry according to package directions. Heat oven to 400F. Prepare cookie sheets with parchment paper
Dust counter lightly with flour. Roll puff pastry with rolling pin to 1/8 inch thickness. Sprinkle pastry with 1/3 of shredded cheese, 1/4 teaspoon garlic powder and 1/4 teaspoon paprika. Fold in half and roll again to 1/8 inch thickness.
Using a sharp knife, cut into 1/2 inch strips, twist, then place on cookie sheet 1/2 to 1 inch apart. Place cookie sheets in refrigerator minimum 15 minutes. Repeat with second sheet of puff pastry.
Whisk egg and water together. Using a pastry brush, apply the egg wash then sprinkle remaining cheese on straws. Bake 15-20 minutes, or until golden brown and crispy. Serve warm
Nutella Cheesecake Cookie Shooters
Ingredients
chocolate wafer cookie crumbs
1/2 cup Nutella
8 ounces cream cheese, soft
1 cup heavy whipping cream
1/3 cup powdered sugar, divided
toasted hazelnuts, garnish
raspberries, garnish
chocolate wafer cookies, garnish
gold sprinkles, garnish
Instructions
Crush chocolate wafer cookies to make crumbs. Place 1-2 tablespoons in the bottom of each dessert shot glass.
In a medium bowl, beat Nutella, cream cheese and all but 3 tablespoons of the powdered sugar.
In separate bowl, whisk heavy whipping cream and 3 tablespoons powdered sugar until stiff. Fold whipped cream into cream cheese mixture.
Place cheesecake mix into piping bag and pipe into dessert glasses. Garnish with chocolate wafer cookie, rasperries, toasted hazelnuts and gold sprinkles.
Until next time,
LOVE & CONFECTIONS!
I have an ongoing relationship with Florida Dairy Farmers as a recipe developer. Thank you for supporting the brands that make Love and Confections possible. This post may contain Amazon Affiliate links – if you make a purchase after clicking the link, the price will not be higher, but a portion of the sale will go towards the sustainability of this website. As always, all opinions are my own.