Nutmeg Logs are one of my all-time favorite holiday cookies. Perfect at room temperature and even better when frozen, these cookies will be a hit for any holiday party.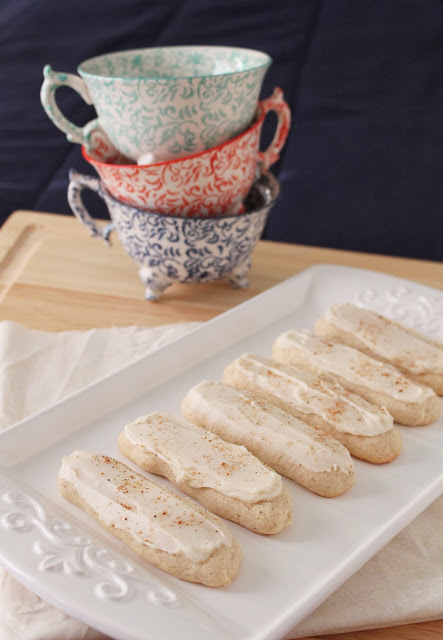 Welcome to #cookieweek! Susan of The Girl In The Little Red Kitchen and Kim of Cravings of a Lunatic have joined together this week with 23 of their blog friends to present to you a week of cookie treats! We have every type of cookie you can think of listed this week, including something for our furry friends! Now is the time to bookmark these recipes for the upcoming holidays and cookie swaps or simply visit our Pinterest board!  Make sure you enter the giveaway with some fabulous prizes fromKitchenAid, King Arthur Flour, OXO, Silpat and Zulka Pure Cane Sugar to help with your cookie making needs!


My Uncle introduced me to these cookies a few years ago around the holidays. O-M-G! One bite and I was hooked. I totally understand why a few batches are made every year. They disappear so fast.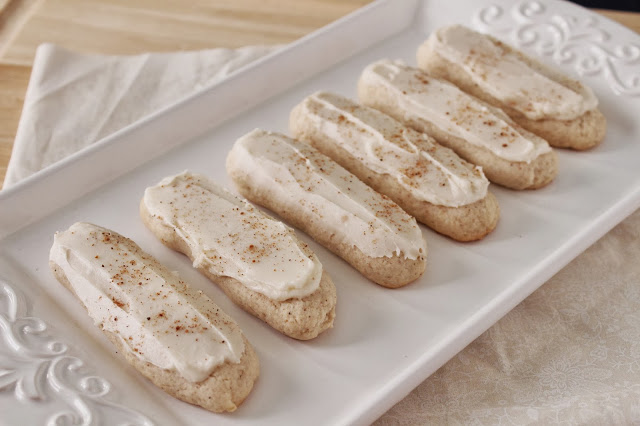 These cookies are great freshly made and at room temperature, but boy oh boy, try them straight from the freezer and its heavenly. They freeze perfectly, so these cookies can be made ahead well before your holiday celebrations.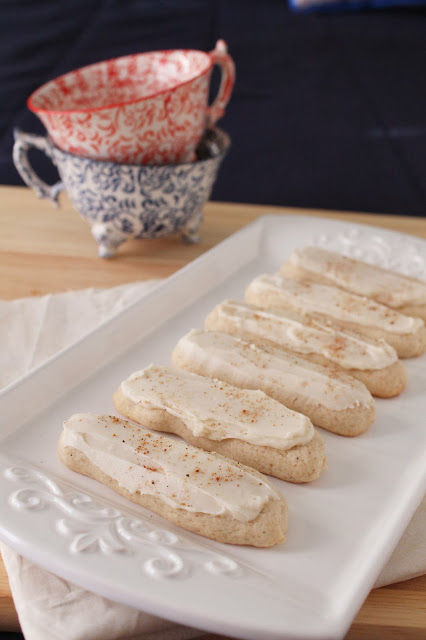 Nutmeg Logs
adapted from Pillsbury
yield roughly 24 cookies
Nutmeg Log Ingredients:
– 1 cup (2 sticks) unsalted Butter, room temperature
– 3/4 cup granulated Sugar
– 2 teaspoons Vanilla Extract
– 2 teaspoons Imitation Rum Flavoring
– 1 large Egg, room temperature
– 3 cups All Purpose Flour
– 1 teaspoon ground Nutmeg, fresh if available
– 1/2 teaspoon Salt
Nutmeg Log Directions:
– Heat oven to 350F
– Combine Butter, Sugar, Vanilla Extract and Rum Flavoring in the bowl of your stand mixer with the paddle attachment.
– Once combined, add in the Egg. Scrape down the sides of the bowl to make sure everything is mixed together.
– Add in the Flour, Nutmeg and Salt. Mix to combine.
– Using a small cookie scoop, scoop out batter and roll dough, with your hands, into 3 inch logs
– Bake on an ungreased cookie sheet for 12-15 minutes. Cool on wire rack completely, then frost.
Frosting Ingredients:
– 3 tablespoons unsalted Butter
– 1 teaspoon Vanilla Extract
– 1/2 teaspoon Imitation Rum Flavoring
– 2 cups Powdered Sugar, sifted
– 3-5 tablespoons Heavy Cream
– ground Nutmeg for garnish, fresh if available
Frosting Directions:
 – Combine the Butter, Vanilla Extract and Rum Flavoring in the bowl of your stand mixer with the paddle attachment or in a medium bowl with a hand blender.
– Slowly add in the Powdered Sugar.
– Add the Heavy Cream, one tablespoon at a time, until desired spreadable consistency.
– Spread a small amount on cookie, working with only a few at a time so it doesn't dry too fast, then sprinkle on Nutmeg.
– Can be stored at room temperature in a container for 3 days, in the refrigerator for up to a week, but best stored in an airtight container in the freezer for up to a month.
Also check out the rest of the #CookieWeek participants and their yummy cookies today!