Creamy, smooth, and delicious. Oh My Yog! is Stonyfield's new Trilayer Organic Yogurt.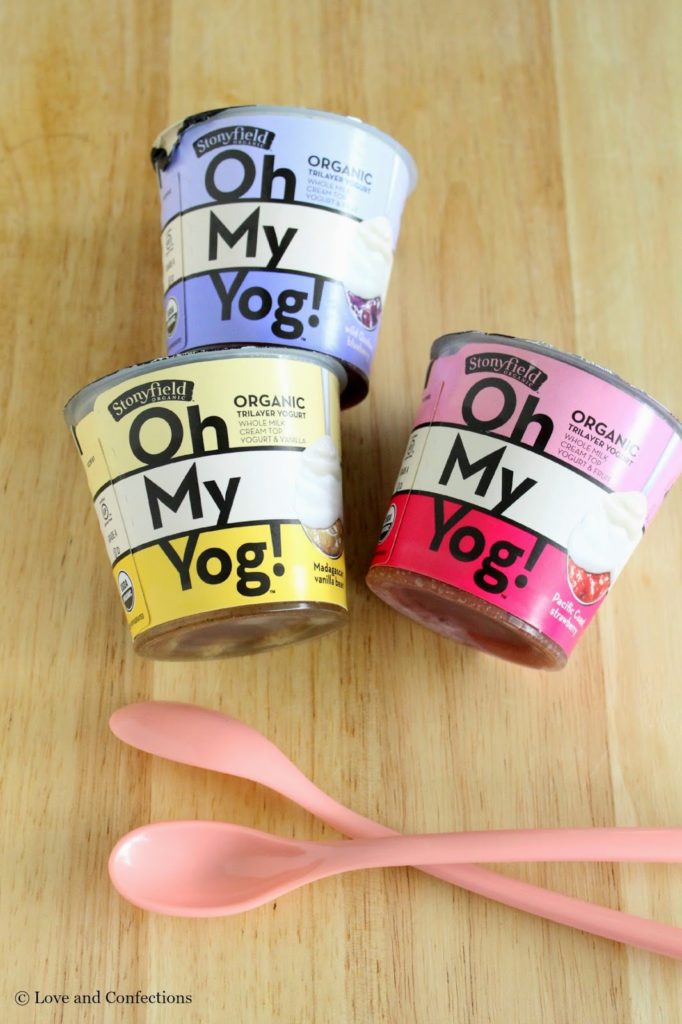 Stonyfield's new Oh My Yog! is made of three different layers – a cream top layer, followed by a honey-infused whole milk yogurt and then an extra deep layer of either fruit or vanilla at the bottom. There are 6 delectable flavors to choose from in this new line: wild Quebec blueberry apple cinnamon, gingered pear, orange cranberry, Madagascar vanilla bean and Pacific coast strawberry.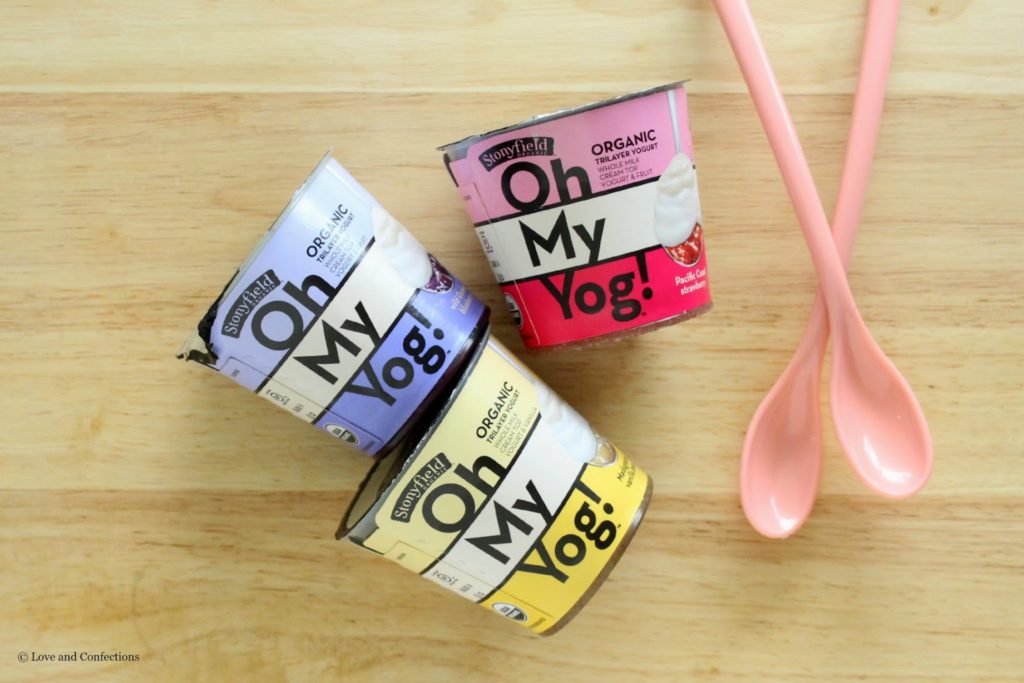 You can use the Stonyfield Product Locator to find Oh My Yog! in a store close to you. Since it is so new, your store might not have every flavor in stock, but don't panic, just ask your grocery dairy manager to see if they can get Oh My Yog! As a fun fact, each Stonyfield Oh My Yog! has a removable cardboard wrapper so you can read some "Oh My Yog! Moments".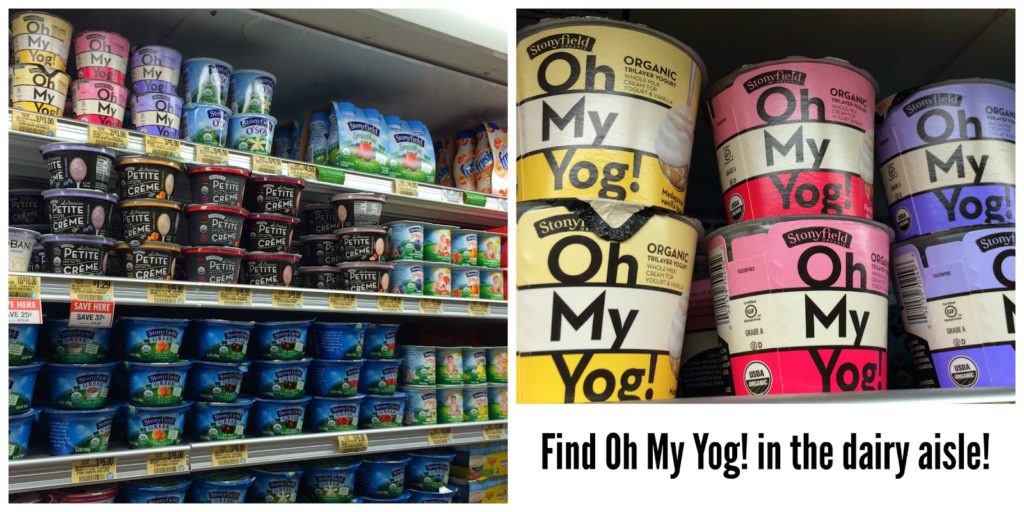 My local store had the wild Quebec blueberry, Madagascar vanilla bean and Pacific coast strawberry so far. Of those three, the vanilla is my top choice. I have a thing for vanilla… and looking at all those little vanilla seeds is pure perfection! I can't wait to try them all and I hope you do too!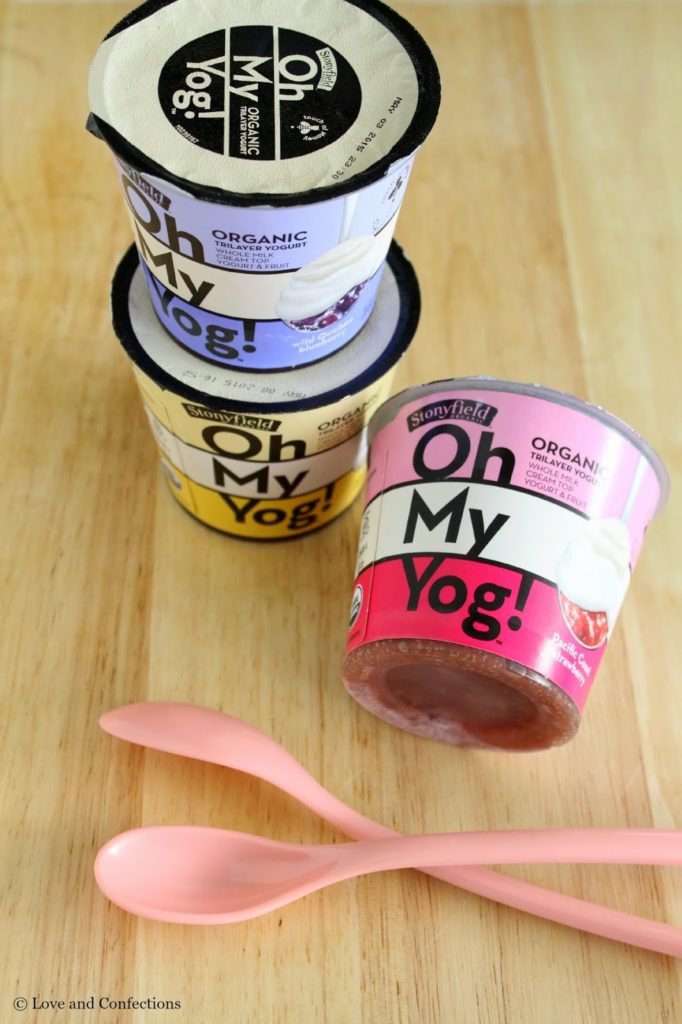 Until next time,
LOVE & CONFECTIONS!
Disclaimer: I have an ongoing relationship with Stonyfield as a member of the Clean Plate Club. I receive product, coupons and/or compensation for posts featuring their products. As always, all opinions are my own. #stonyfieldblogger #sponsored.