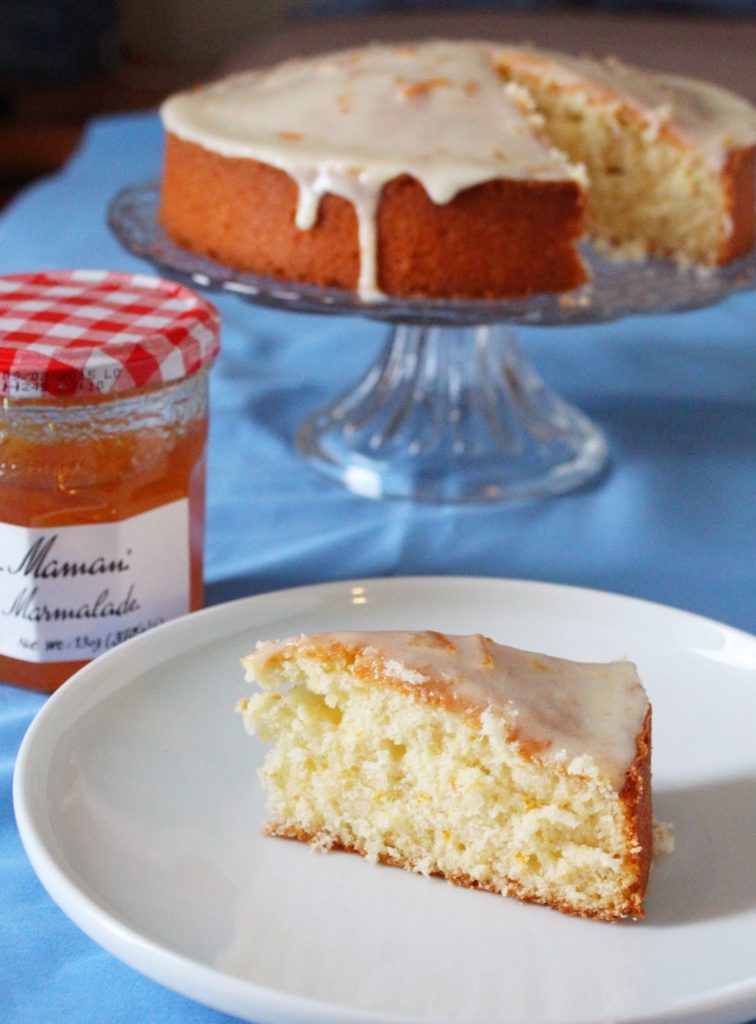 #BrunchWeek is finally here! Welcome to the second annual BrunchWeek. I am so excited to have Susan of The Girl In The Little Red Kitchen as my co-host this year! Join us May 5th through 11th while we celebrate the deliciousness of brunch and to prepare for Mother's Day and summer brunching season. We have 32 bloggers bringing you their best brunch recipes, from cocktails to eggs benedict to donuts; there is something for everything this week.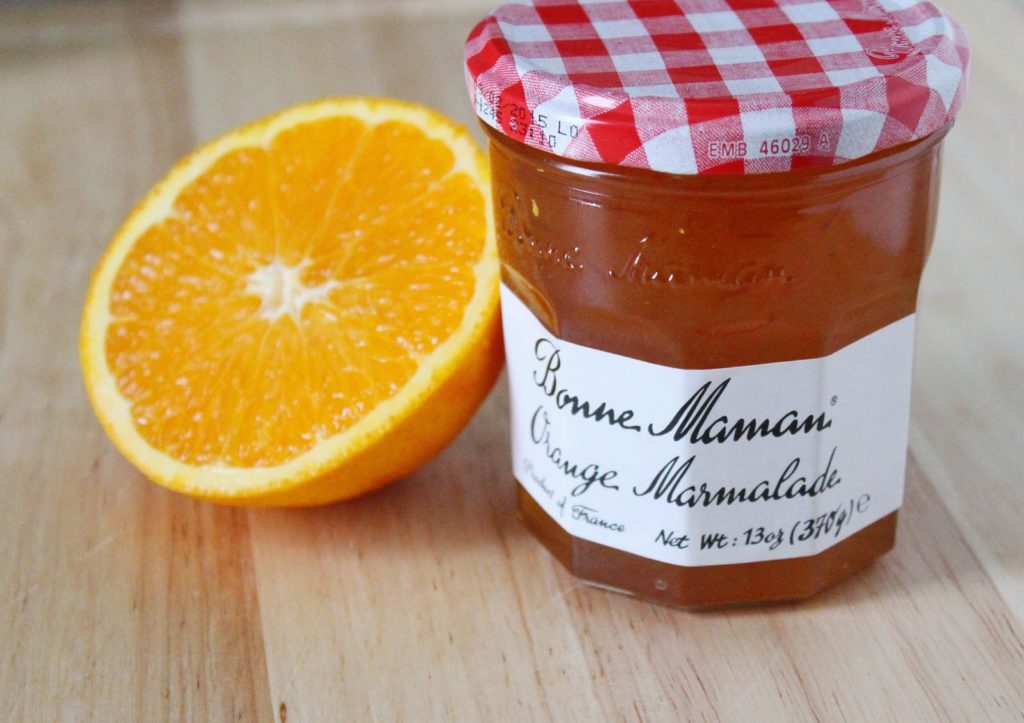 Earlier this week I posted the perfect Frozen Peach Bellini and Carrot Cake Baked Oatmeal. I love citrus in cake. There's something about it that just brightens up the cake and makes it feel special. Oranges are definitely a go-to citrus for me. Heck, I love anything citrus – oranges, lemons, limes, you name it.
Bonne Maman sent all the BrunchWeek Food Bloggers a variety of their jam and marmalade, including Orange Marmalade, Muscat Grape Jelly, Fig Preserves Mixed Berry and Apricot Preserves to name a few. I can't wait to try the rest of the flavor soon!
This is an adaptation of my Aunt B's Pound Cake I posted last week. It truly is a delicious cake that I love to eat and it is great for adding different ingredients to spice things up. This pound cake freezes beautifully, you just need to thaw it and then glaze it before serving. Happy brunching!
Orange Marmalade Pound Cake
adaptation of a Love and Confection Family recipe
Pound Cake Ingredients:
– 2 sticks Unsalted Butter, room temperature
– 3 cups Granulated Sugar
– 7 Eggs, room temperature
– 1 cup Sour Cream
– 1 tablespoon Orange Zest
– 3 tablespoons Bonne Maman Orange Marmalade
– 1 teaspoon Vanilla Extract
– 3 cups All Purpose Flour
– 1/4 teaspoon Baking Soda
– 1/4 teaspoon Baking Powder
– 1 teaspoon Salt
For the Glaze:
– 1 cup Powdered Sugar, possibly more depending on how thick you like your glaze
– 1 tablespoon Orange Zest
– Juice from 1/2 Orange, actual measure depends on how much juice is in the orange and how thick you like your glaze. I generally start with 1 tablespoon, then add a teaspoon at a time, until I get the desired consistency.
Pound Cake Directions:
– Heat oven to 300F. Grease and flour 3 loaf pans or 3 9-inch round cake pans.
– In the bowl of a stand mixer, cream the Butter and Sugar together for 10 minutes, until light and fluffy.
– While on a low speed, add in the Eggs, one at a time, scraping the sides as needed.
– Add in the Sour Cream, Orange Zest, Orange Marmalade and Vanilla Extract; mix to combine.
– Sift together the Flour, Baking Soda, Baking Powder and Salt. Add into the egg mixture gradually.
– Divide mix evenly between 3 loaf pans and bake for 1 hour and 15 minutes, or until a cake tester comes out clean. Cool completely on a wire rack.
– To make the glaze: combine the Powdered Sugar, Orange Juice and Orange Zest. Pour over cooled cake and enjoy!
Here are more #Brunchweek recipes for today, come back tomorrow to see some other great recipes too!
Brunch Beverages:


Brunch Egg Dishes:


Brunch Breads and Grains:


Brunch Fruits, Vegetables, Sides:


Brunch Desserts:
Go here to see all the amazing prizes up for grabs during #Brunchweek!
Until next time,
LOVE & CONFECTIONS!

Disclaimer:
California Walnuts, Bob's Red Mill, Oxo, Dixie Crystals, Whole Foods Market Doctor Phillips, Grimmway Farms, Woot Froot, Vidalia Onion, Baloian Farms, Stemilt and Bonne Maman are providing the prizes free of charge. I have received product from Bonne Maman and OXO to use for #Brunchweek. All opinions stated are my own.