This shop has been compensated by Collective Bias, Inc. and its advertiser. All opinions are mine alone. #StartWithJifPowder #CollectiveBias
Happy New Year! I am starting the New Year off with a delicious and easy Overnight Peanut Butter and Jelly Smoothie made with Jif™ Peanut Powder, oatmeal, and fresh strawberries – perfect for your "New Year New You" resolutions!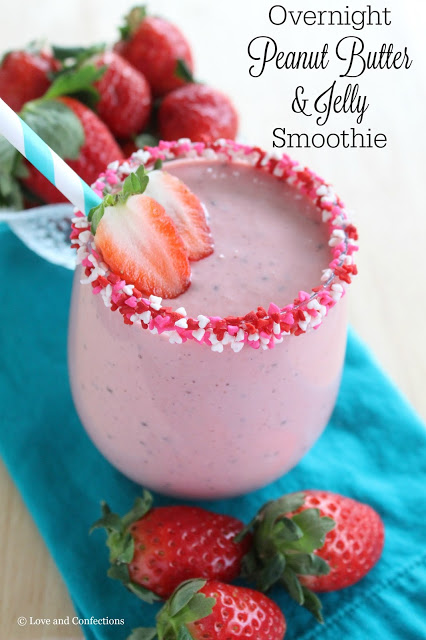 A lot of my blogging friends have been talking about their "word of the year" for 2016. I love the idea of having a word to keep me focused and help guide me through the year. I have thought a lot about it and think my word for 2016 will be "more". I want to do more and be more – achieve more in my blogging career, be more organized, spend more time having fun with my daughter, be more conscious of my actions and how they affect others, eating more fruits and vegetables, exercising and taking care of myself more.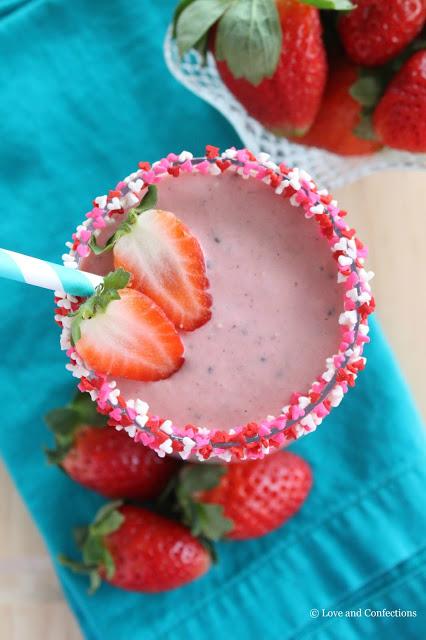 A lot of my more will take time and practice, but one that I definitely can start right away is eating more fruits and vegetables. My toddler and I love sharing smoothies – we make them a few times a week. I often use the same fruit combinations but want to start branching out and experiment with different fruits and vegetables.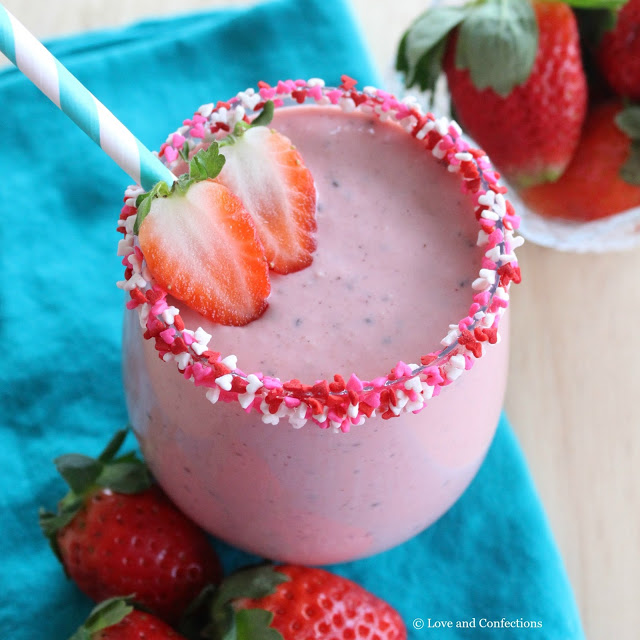 The toddler doesn't particularly like peanut butter and jelly sandwiches – if she had her way, she would live on chicken nuggets, pasta, cheese, yogurt and fruit. She does eat quite a good amount of fruits and vegetables, but getting her to try new proteins is sometimes a challenge. The way my daughter will learn to eat well is by example, and this Overnight Peanut Butter and Jelly Smoothie is the perfect way to start.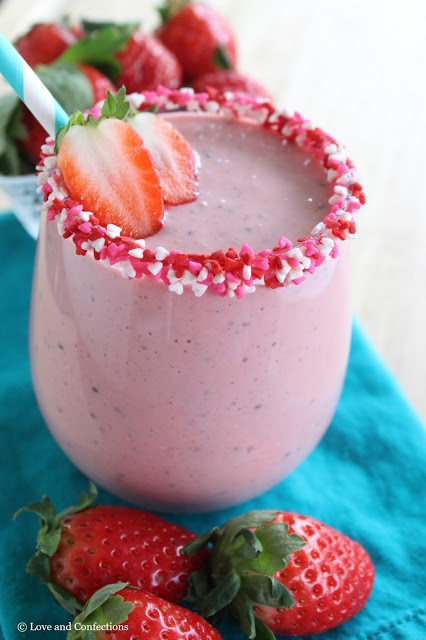 It doesn't have actual jelly in it, just the flavor profile from fresh strawberries, and soaking the oats overnight create a creamy and delicious smoothie! I love peanut butter in general, especially in smoothies, and am so happy that Regular Jif™ Peanut Powder has the same protein as traditional peanut butter, but with 85% less fat. It is made from just one single ingredient – fresh roasted peanuts – no added sugars or salt, like many competitors on the market.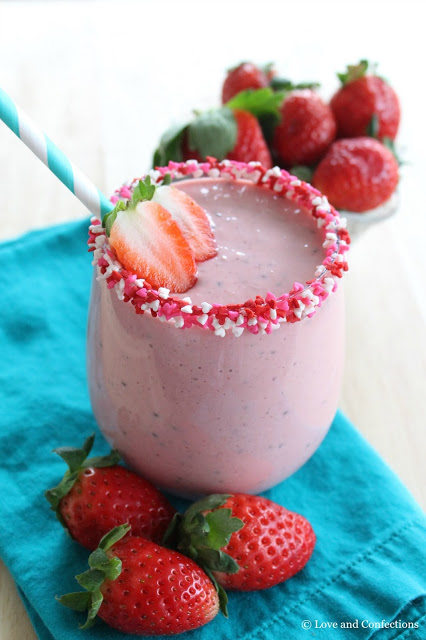 My morning routine can now get a face-lift by adding Jif™ Peanut Powder to smoothies, oatmeal, breakfast cookies, breads, and more – the possibilities are limitless! There is even Jif™ Chocolate Peanut Powder, made with semisweet chocolate and a dash of sugar – for those mornings when I might be craving a Dark Chocolate Green Smoothie to start my day! Both varieties of Jif™ Peanut Powder are available at Walmart – and don't forget to purchase some nutritious fruits and veggies from the produce department too!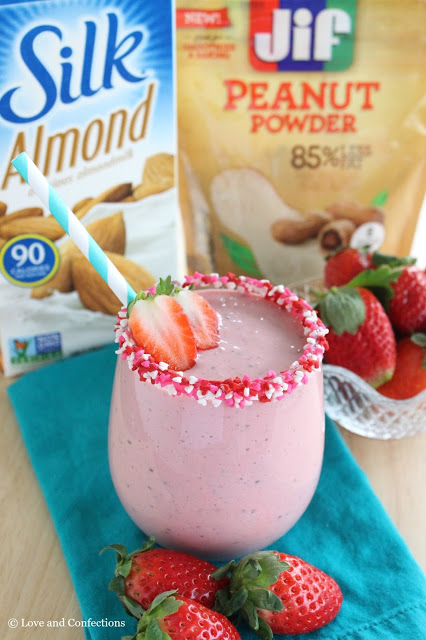 I hope you enjoyed my Overnight Peanut Butter and Jelly Smoothie. What are your favorite smoothie flavors to create with Jif™ Peanut Powder?

Overnight Peanut Butter and Jelly Smoothie
A Love and Confections original recipe
1 large or 2 small smoothies
Overnight Peanut Butter and Jelly Smoothie Ingredients:
– 1/2 cup Old Fashioned Rolled Oats
– 1 tablespoon Chia Seeds
– 1/2 teaspoon Vanilla Extract
– 1/4 teaspoon Ground Cinnamon
– 3/4 cup Silk Almond Milk (Vanilla flavored optional)
– 3/4 cup fresh Strawberries (frozen if fresh not available)
– 1/2 cup Vanilla Greek Yogurt
– 3 tablespoons Jif™ Peanut Powder
Overnight Peanut Butter and Jelly Smoothie Directions:
1. The night before you want a smoothie, in a medium jar with lid, add the Oats, Chia Seeds, Vanilla Extract, Cinnamon and Almond Milk. Replace lid, shake to mix and refrigerate overnight. Shaking one more time a few minutes later is optional.
2. The next day, layer the Strawberries, Greek Yogurt, Oat mixture and Jif™ Peanut Powder in your blender or immersion blender container. Blend until smooth and serve immediately. Enjoy!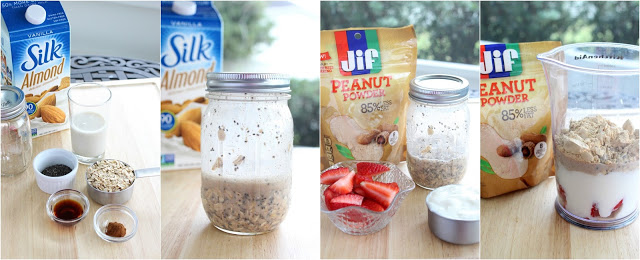 Until next time,
LOVE & CONFECTIONS!