Happy New Year. Paying it forward is the perfect way to a fresh start, and Stonyfield Yogurt helped me pay it forward for the Cocktails and Chemo Foundation!
As a new year begins, people are starting fresh after a holiday season filled with family and fun. A lot of folks also choose to give back during the holiday season. Whether you volunteer, donate food, time or money, every little bit is worth it.
I have loved working with
Stonyfield Yogurt
this past year and they gave us the opportunity to pay it forward by giving us a $50 gift card to use for a charity of our choice. Some bloggers bought food for food banks, others donated it to pet shelters or childrens' homes. Every little bit helps!

I chose the
Cocktails and Chemo Foundation
to pay it forward. Cocktails and Chemo is run by a remarkable woman, Amanda Clark. She and her husband, Joe, started the
Cocktails and Chemo
Blog to document his journey of Colon Cancer diagnosis, chemotherapy, death, and now documenting life as a widow and raising their adorable daughter, Mira Joey.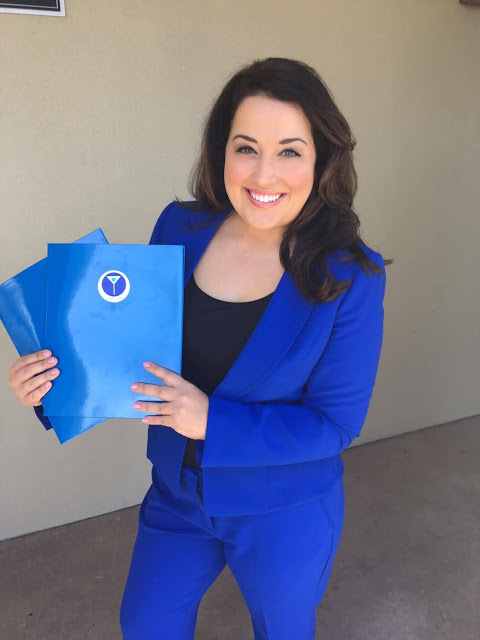 The Cocktails and Chemo Foundation's mission is to create a support network for the often forgotten caregivers of cancer patients by providing one-of-a-kind care packages. It is dedicated to caregivers.
The Foundation sends care packages to caregivers all across the country, they sponsor "Stay Glam" nights at salons welcoming loved ones in for a night of pampering, and their greatest accomplishment is giving grants to caregivers who are forced to leave their jobs to care for a sick loved one.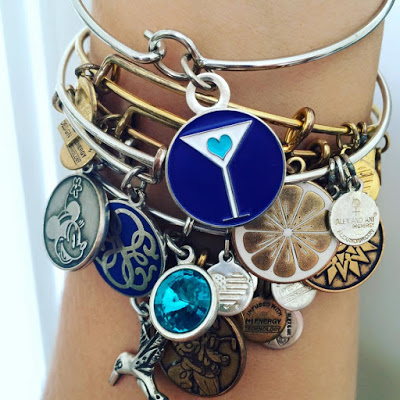 A caregiver can be a spouse, parent, brother or sister who is caring or has cared for someone who is struggling with a long term illness. Their goal isn't to cure cancer, but instead to give hope and a little boost to the people who need it the most.
Amanda is such a warrior and I admire her so much. Cocktails and Chemo is close to my heart. I have lost family and friends to cancer, but also because Mira is the same age as ToddlerLnC – they were born days apart. Our whole Orlando community rallied behind them and are still #JoeStrong. I can't imagine what their family has gone through, and am so amazed at the good that has come out of it. They are helping and inspiring families every day .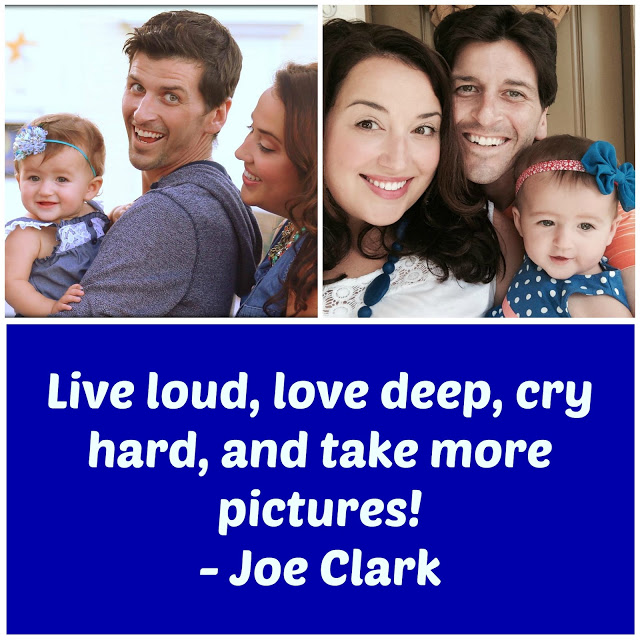 The Cocktails & Chemo Foundation is a 501(c)(3) nonprofit organization. Donations, not just monetary, are always helpful and you can find out how to help here. There is also a great option to donate through Amazon Smiles. Simply go to Smile.Amazon.com and choose Cocktails and Chemo Foundation. A portion of your Amazon purchase, at no additional cost to you, will be donated to the Foundation.
I hope you have a Happy and Healthy New Year. Let's pay it forward and start this year off right!
Until next time,
LOVE & CONFECTIONS!
I have an ongoing relationship with Stonyfield Yogurt as a recipe developer and brand ambassador. I receive product, coupons and/or compensation for posts featuring their products. Thank you for supporting the brands that make Love and Confections possible. As always, all opinions are my own.