Pignoli Cookies are a delicious treat. This sweet dough is made with almond paste and covered in crunchy pine nuts. A dusting of powdered sugar creates a perfect finish.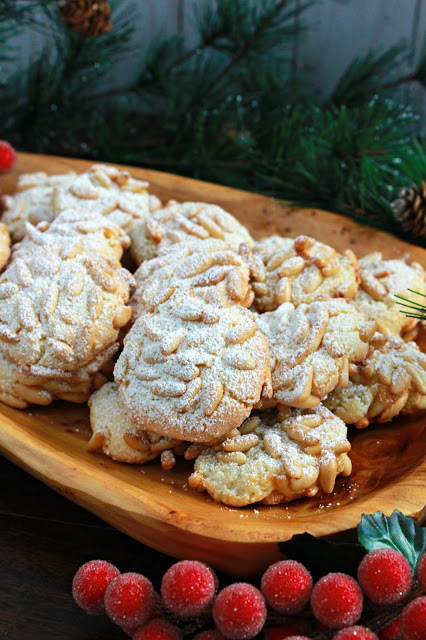 I have never made pignoli and now I can cross them off my baking bucket list. Do you have one of those? A list of things you want to cook or bake? I have a huge list and love crossing off items, like these pignoli.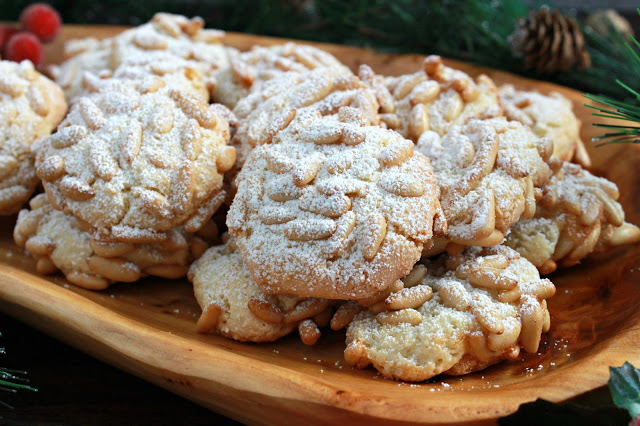 Most of the recipes I have encountered use almond paste as the main ingredient. I love using pine nuts in savory recipes, like pesto and hummus. Cookies with pine nuts are so delicious and have such a great flavor. I opted to dust it with powdered sugar, because it not only looks beautiful, but gives it an extra little sweetness.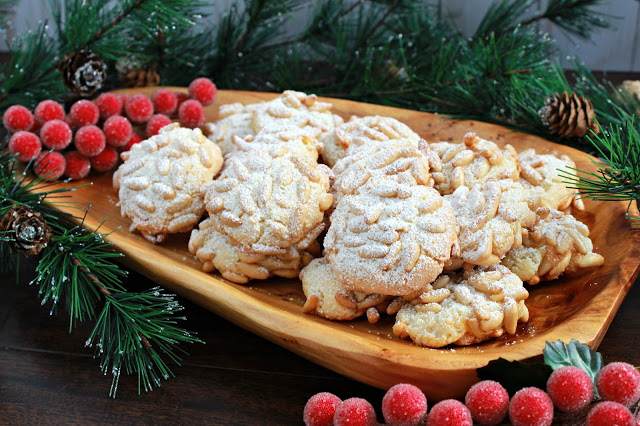 There is a very well known Italian bakery that doesn't use almond paste, and I eventually want to try their recipe soon. For now, I baked this version and hope you enjoy it as much as I did.
Tools to use:
Pignoli Cookies
By adapted from TasteofHome.com
Ingredients
12 ounces almond paste
1/2 cup granulated sugar
2 egg whites
1 cup confectioners' sugar
1 1/2 cups pine nuts
Confectioners' sugar for dusting
Instructions
Heat oven to 350F. Line cookie sheets with parchment paper.
In the bowl of your stand mixer, beat almond paste and sugar until crumbly. Beat in egg whites then gradually add in confectioners' sugar. Mix well, scraping down sides of bowl if necessary.
Place pine nuts in a shallow bowl. Using a q tablespoon cookie scoop, roll dough into balls. Roll balls into pine nuts then place on baking sheet. Bake for 18-20 minutes, or until lightly browned
Until next time,
LOVE & CONFECTIONS!