Pineapple and coconut combine into the perfect protein-packed overnight oatmeal. Serve chilled or warm for a filling breakfast or afternoon snack.
This sponsored post is written on behalf of
Florida Dairy Farmers
. All opinions are my own.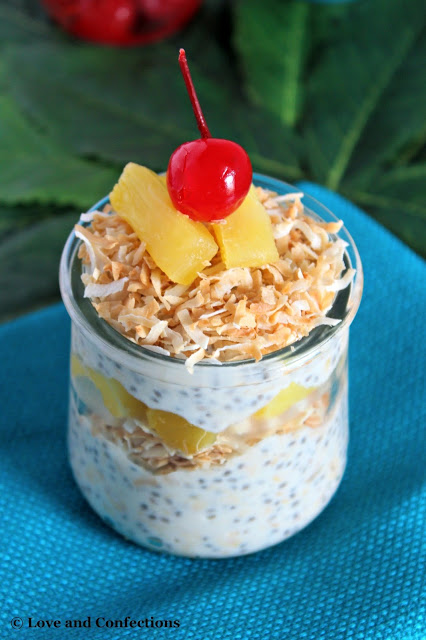 Overnight oatmeal is one of my favorite breakfasts. Mornings can be a little hectic getting the Little up and dressed, fed, and off to school. Sometimes I don't get a chance to make my breakfast until after she is gone, and by that time I am busy with other things around the house or recipe developing. It is so nice to have a quick and tasty breakfast waiting for me, with just a few additions that I can do in the mornings.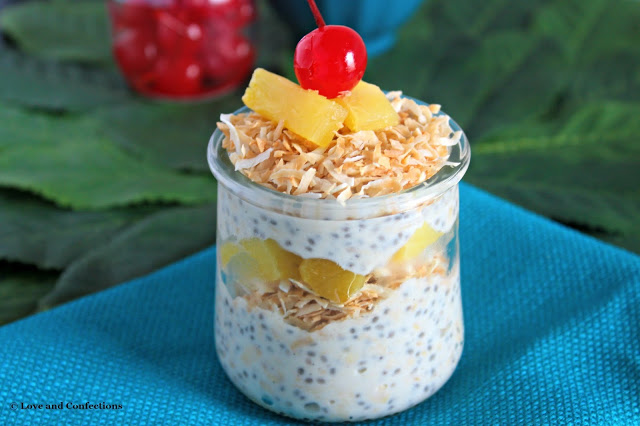 I usually double or triple this recipe so I have 2-3 days worth of breakfasts, and switch up the fruit. I use whatever fruit is in season, or something I happen to have in the freezer. Pineapple and coconut are great tropical flavors and perfect for eating this right out of the jar! Strawberries, blueberries and bananas are some of the other favorite fruits I also use.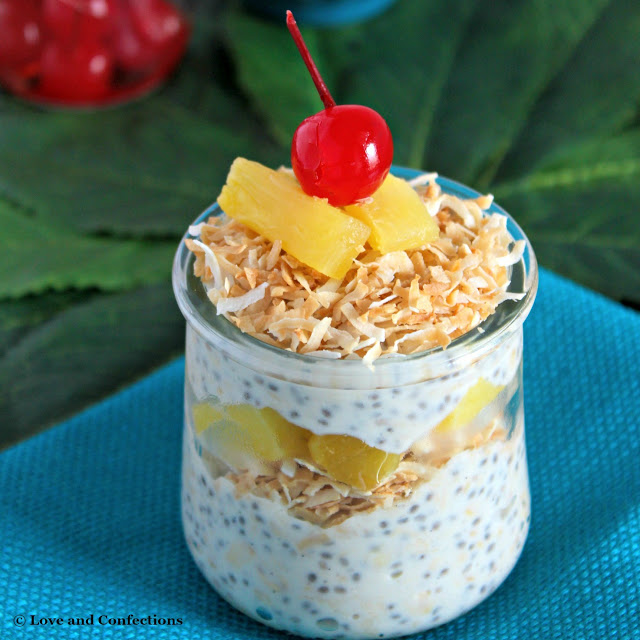 Both milk and yogurt give this oatmeal a good amount of protein, along with the benefits of both oatmeal and chia seeds. I love using chia because it absorbs the mixture and thickens it just the way I like. You can definitely warm this up in a microwave-safe container, but I usually just eat it straight from the jar and topped with fruit or granola.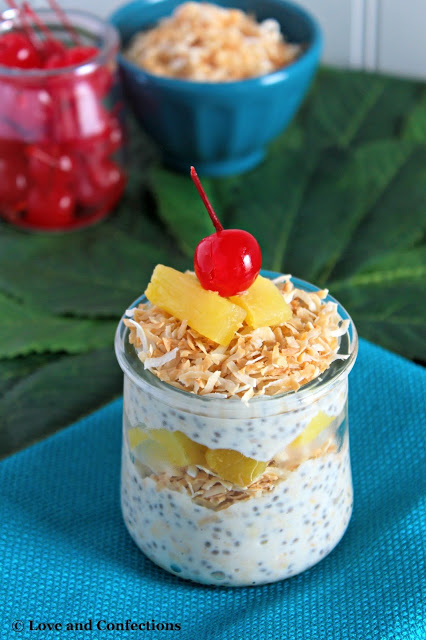 Whatever way you prefer, you will definitely enjoy these overnight oats. The milk and yogurt both help create a creamy, delicious and nutritious start to your day! For more delicious dairy recipes, visit the
Florida Dairy Farmers
website!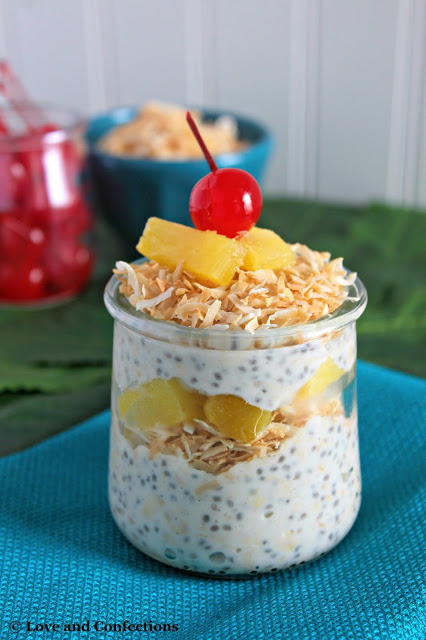 Piña Colada Overnight Oatmeal
By Love and Confections
Ingredients
1/3 cup old fashioned rolled oats
2 teaspoons chia seeds
1/3 cup vanilla Greek yogurt
1/3 – 1/2 cup milk
1/4 cup pineapple chunks
2 tablespoons unsweetened coconut, toasted
Instructions
Combine oats, chia, yogurt and milk in a small mixing bowl. Pour into jar with tight-fitting lid and refrigerate overnight. Layer with pineapple and coconut in the morning. (optional – warm in microwave-safe dish before adding toppings)
Yield: 1 serving
Until next time,
LOVE & CONFECTIONS!

I have an ongoing relationship with Florida Dairy Farmers as a recipe developer. Thank you for supporting the brands that make Love and Confections possible. This post may contain Amazon Affiliate links – if you make a purchase after clicking the link, the price will not be higher, but a portion of the sale will go towards the sustainability of this website. As always, all opinions are my own.