Savor the flavors of Summer a little bit longer with these Pineapple Strawberry Swirl Fruit Pops. They are perfect for an after-school snack or dessert on a warm day.
This recipe is sponsored by Dixie Crystals
I absolutely love homemade fruit pops. During the Summer months, fresh and beautiful fruit is abundant and the flavor options are endless. Strawberries and pineapples are a family favorite, but I also love other berries, cherries and stone fruit too.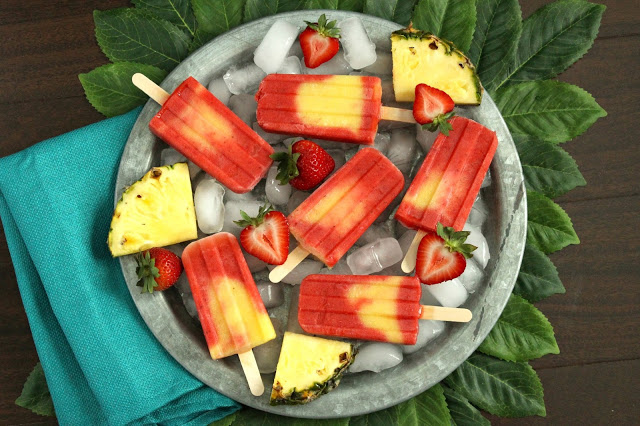 This recipe can easily be adapted for any fruit you prefer, although I recommend using the fruit mentioned above. I haven't tried this with melons yet, but I bet they are delicious too – the amount of simple syrup might need to be adjusted depending on the sweetness of your fruit.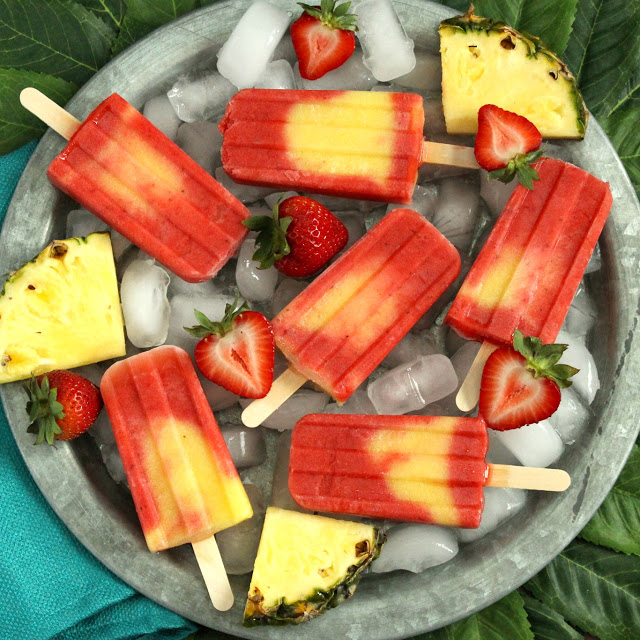 My little girl loves these pops so much. We usually have to eat them outside, because she always turns into a sweet, sticky, pop-running-everywhere mess. But, that's what Summer is about, isn't it? Kids being kids, playing outside, pools, sidewalk chalk, bubbles, beach trips and so on.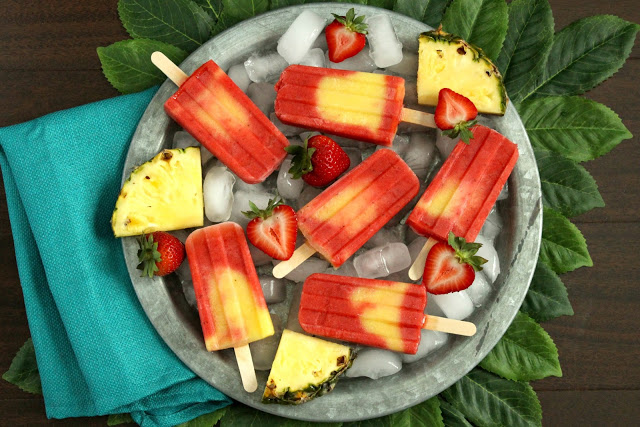 Even though the Northern states are starting to cool off, we have rather warm temperatures (and a hurricane) down South and these pops are ready and waiting in my freezer.
Until next time,
LOVE & CONFECTIONS!

I have an ongoing relationship with Dixie Crystals as a recipe developer and brand ambassador. I receive product, coupons and/or compensation for posts featuring their products. Thank you for supporting the brands that make Love and Confections possible. As always, all opinions are my own.