Pressed Cuban Sandwiches are one of my all-time favorite sandwiches. The Cuban bread gets a little crispy from the panini press, smeared with just the right amount of mustard, moist and juicy pork and ham, cheese and pickles round it out into a mouthwatering meal.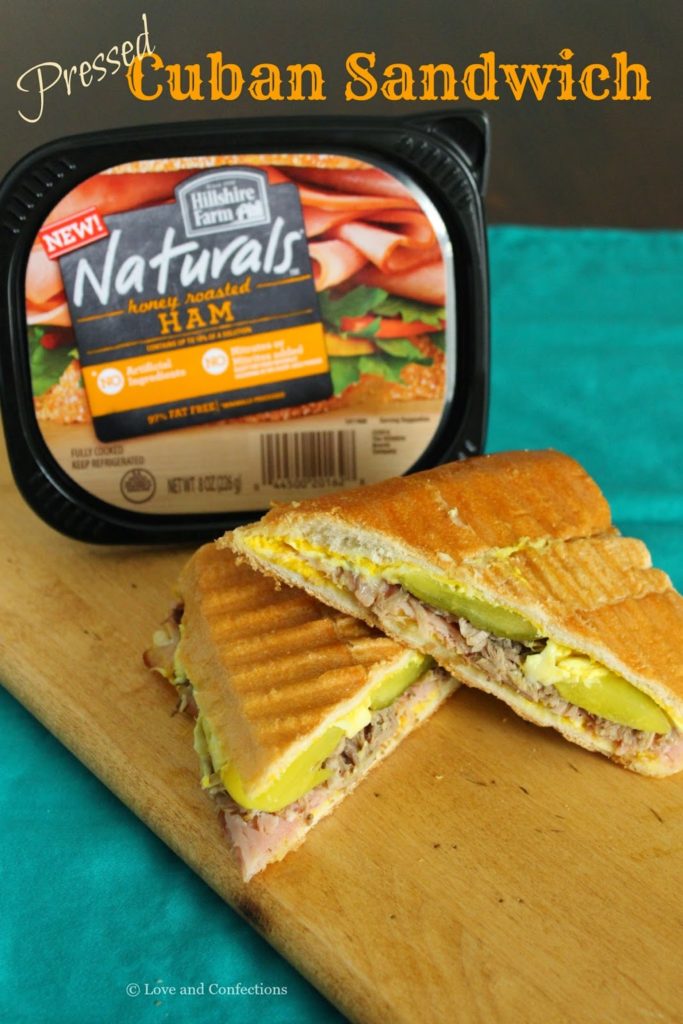 I grew up in Miami, and even though I am not Cuban, I LOVE Cuban food – yes, so much that it needed to be in all caps! I could seriously eat it all, morning, noon and night. One of the most delicious breakfasts is Tostada Cubana – Cuban bread that is sliced, pressed and buttered, then you can dip it into your Cafe con Leche – simple and amazing.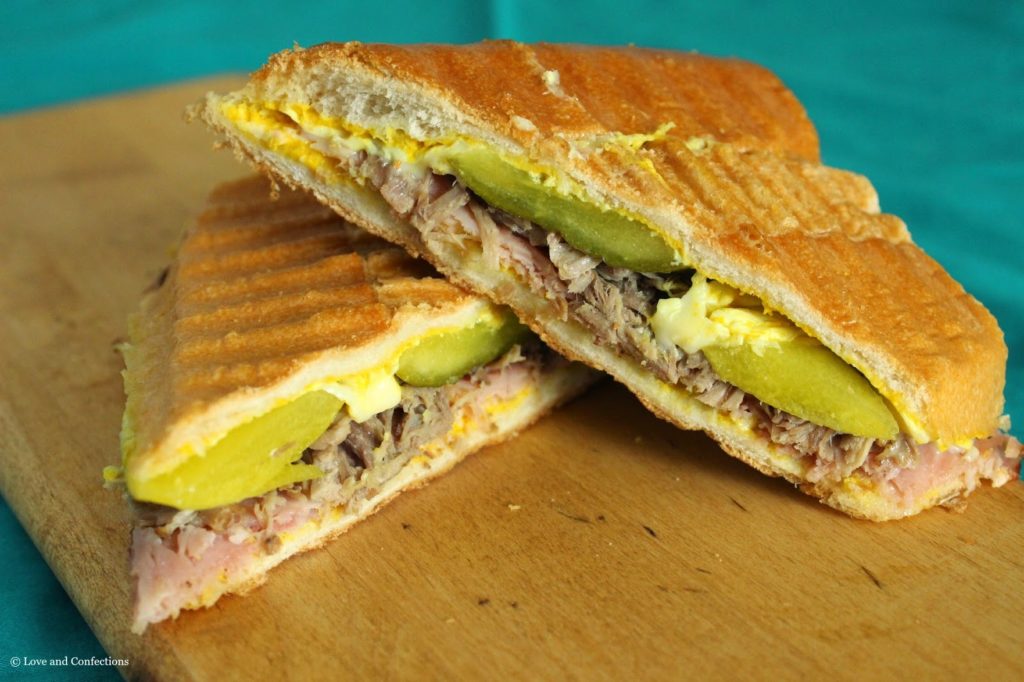 Croquettes and Pastelitos are perfect any time of the day. Cuban Sandwiches, Pan con Bistec, and Medianoches are perfect for a lunch break along with an order of Mariquitas or Yuca Fries. Dinner can be Vaca Frita, Ropa Vieja, or Churrasco and of course Maduros, Black Beans and Rice. I am seriously hungry right now!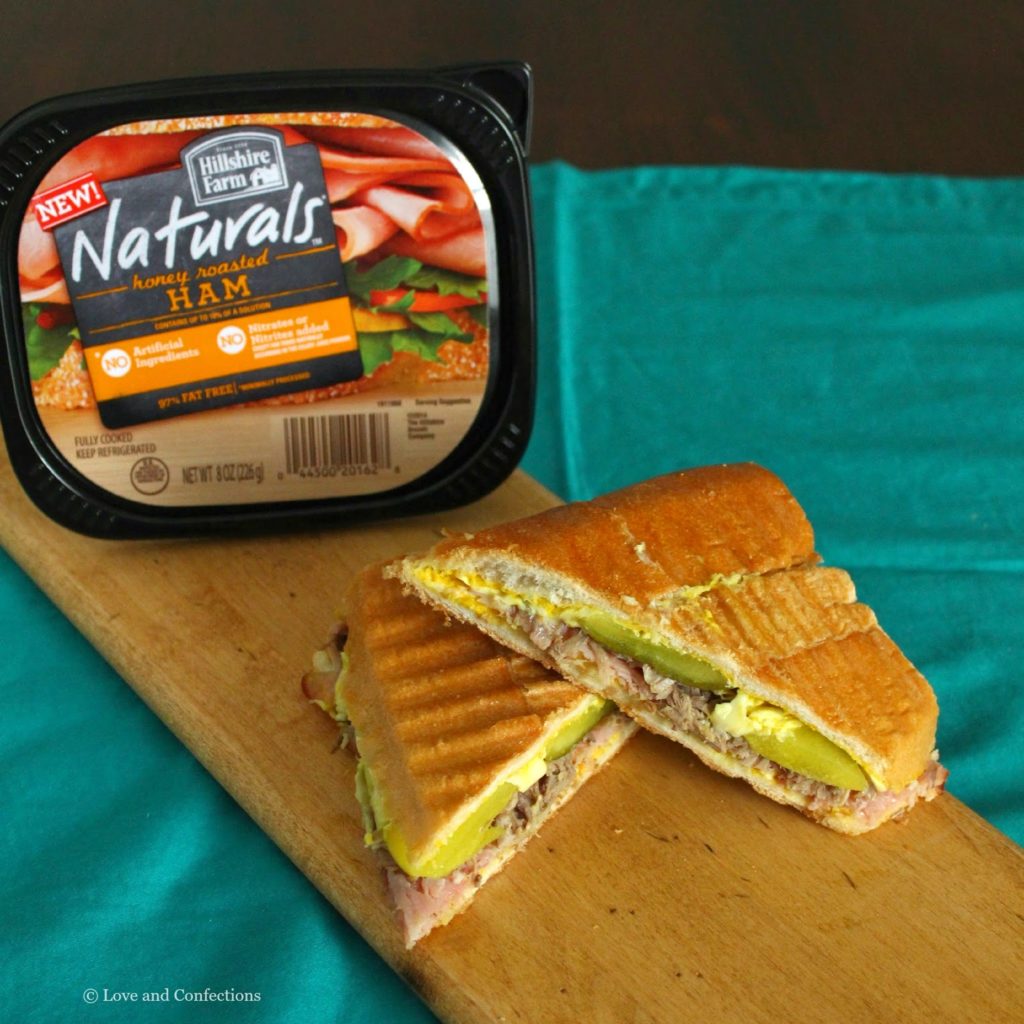 Let's get back on track. I was craving a Cuban Sandwich a couple days ago and decided to make one with my panini press. Hillshire Farms Naturals lunchmeats were the perfect option for my sandwich. The ham tasted great, with a little bit of sweetness, and perfectly complimented my shredded pork. Instead of the usual sliced pork, I used some shredded pork that I had made the night before for barbecue (barbecue sauce left off, of course). I made a sandwich for Mr. L&C and my Dad, who each had Swiss Cheese. I chose White American because I like that flavor better – I know, not the traditional cheese, but I like it.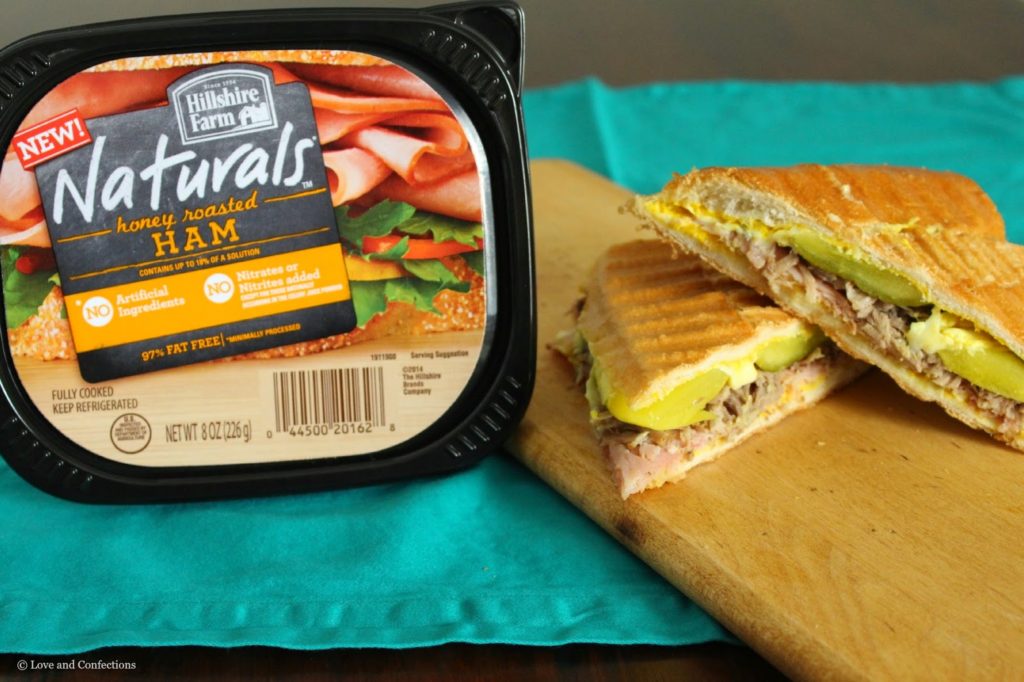 I was very surprised, but Toddler L&C loved the Cuban Sandwich. She kept coming up to me and taking bites off of mine. She loves pickles and cheese, but I didn't know how she would do with the mustard and ham. She loved it so much that she had Hillshire Farm Naturals Ham the next two days during lunch – which made this Mommy very happy.
Hillshire Farm Naturals lunchmeats are crafted to be both 100% natural and 100% delicious, which is why they will provide a 100% refund for every package of meat that a consumer is not satisfied with – that is some seriously good customer service! The lunchmeat is always select cuts of meat and slow roasted in their own juices, creating a natural goodness. There are also no artificial ingredients or preservatives as well as no added nitrates or nitrites. You can learn more about Hillshire Farm Naturals here.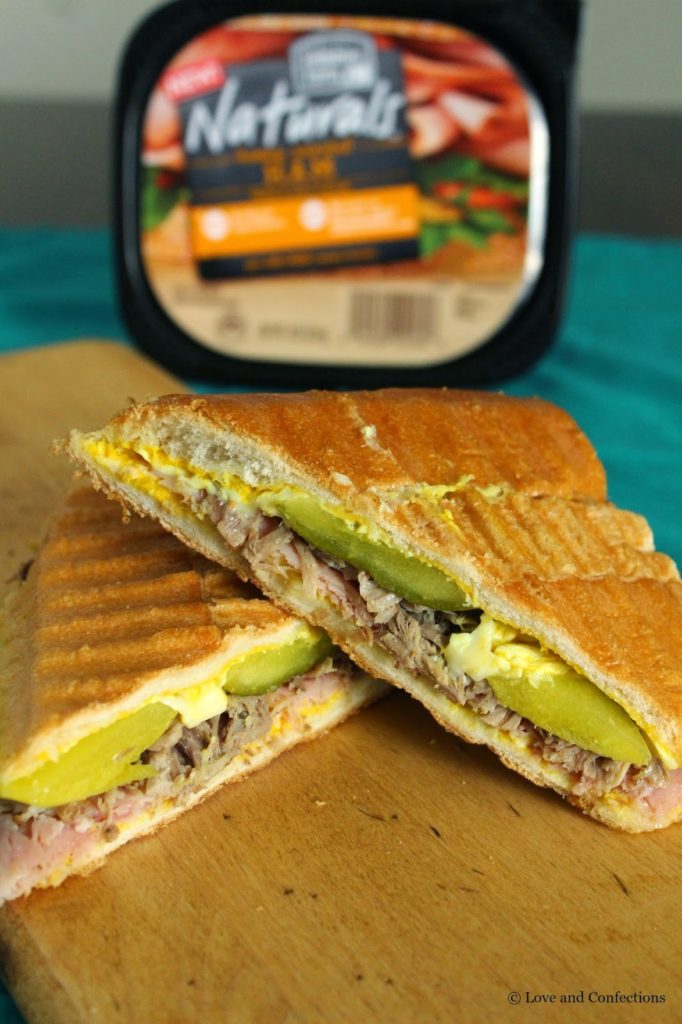 Pressed Cuban Sandwich
A Love and Confections original recipe
Click here for a printable recipe
Pressed Cuban Sandwich Ingredients:
– 1 large Loaf of Cuban Bread
– Butter, room temperature
– Mustard
– Dill Pickle Slices
– 1 package Hillshire Farm Naturals Honey Roasted Ham
– Prepared Pulled Pork
– Swiss Cheese slices
Pressed Cuban Sandwich Directions:
The amount of ingredients is your own personal preference.
1. Heat your panini press according to manufacturer's directions.
2. Slice Cuban Bread into 6-8 inch sandwich pieces, then slice each piece in half horizontally. Spread a thin amount of soft Butter on the bottoms of the sandwich before you build them.
3. Spread a thin amount of Mustard on each open-faced sandwich. Place a piece of Cheese on the bottom half. Place Hillshire Farm Naturals Ham Slices on the bottom half, followed by the Pulled Pork, then pickles and another slice of Cheese. Replace the top of the sandwich and spread with Butter.
4. Heat in the panini press until the sandwich is heated throughout and the cheese has melted. Slice in half and enjoy!
#spon: I'm required to disclose a relationship between our site and Hillshire. This could include Hillshire providing us w/content, product, access or other forms of payment.


Until next time,
LOVE & CONFECTIONS!