Pumpkin Almond Croissants are perfection! Pumpkin puree and pumpkin spice mix with almond cream and is baked in a delicious, buttery croissant.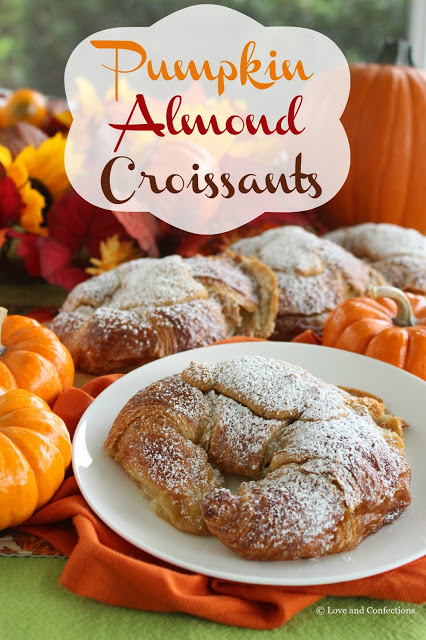 Welcome to #PumpkinWeek day 4! 18 Bloggers and I will be sharing 65 pumpkin-filled recipes over the course of the week. Be sure to come back tomorrow to see all the delicious creations – from muffins to cakes, cocktails, breakfast baked goods, savory pastas and stews, and gluten-free recipes too. You can also find these great recipes and more on Love and Confections' #PumpkinWeek Pinterest Board!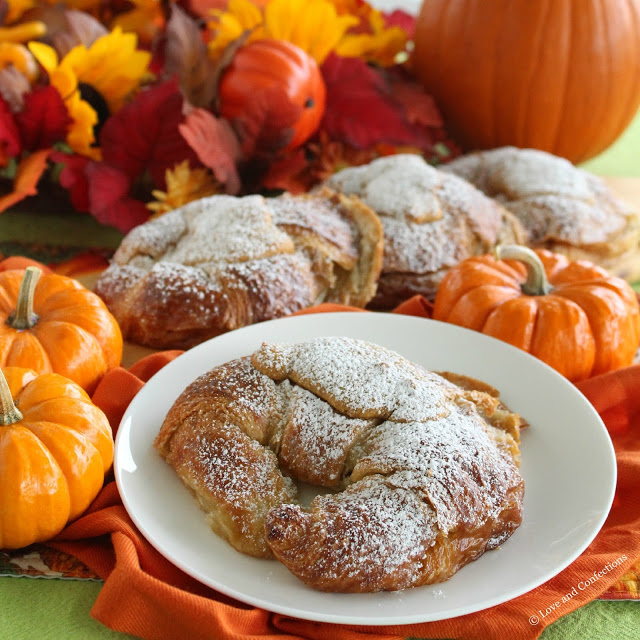 Pumpkin Almond Croissants are amazing! If you love Almond Croissants, these pumpkin-flavored ones knock it out of the park. I have had a love affair with Almond Croissants for a while. They are addictingly delicious and worth every bite.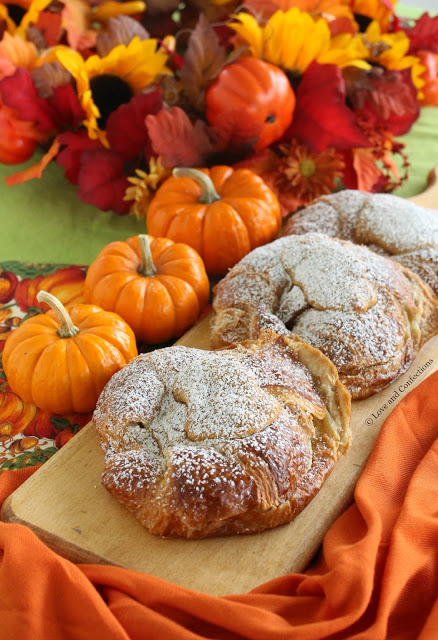 When I make almond Croissants, I usually make a large batch of almond cream and freeze half of it for another use. It is great in croissants, tarts and pies, and basically any baked good. Combine that with the buttery, flaky croissants that have soaked up a simple syrup. My mouth is watering just typing this. Since these croissants are large, you can definitely share it between 2 people, but I won't tell anyone if you decide to keep it all to yourself.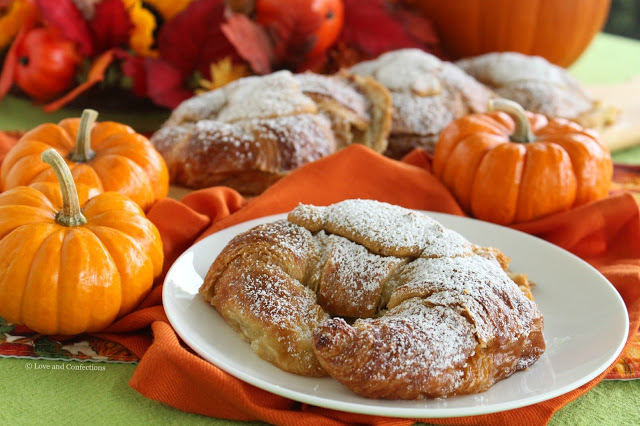 Pumpkin Almond Croissants
A Love and Confections original recipe
Click here for a printable recipe
Yield: 6 croissants
Pumpkin Almond Croissant Ingredients:
– 6 large Croissants, preferably day-old
– 250 grams granulated Sugar
– 250 grams Water
– 1 cup Ice Cubes
– 400 grams prepared Almond Cream
– 100 grams Pumpkin Puree, not pumpkin pie filling
– 1 teaspoon Homemade Pumpkin Pie Spice
– Powdered Sugar for dusting
Pumpkin Almond Croissant Directions:
* The Almond Cream recipe makes quite a bit, so you can cut it in half if you prefer. I generally make the full recipe and freeze the remainder to use at another time.
1. Heat oven to 350F. Slice Croissants with a bread knife from the back, but do not cut completely through. Please see Almond Croissant post for detailed pictures. Prepare a jellyroll pan with parchment or a silicone mat and set aside
2. In a medium saucepan, heat the Sugar and Water until the sugar has dissolved completely. Take off the heat and let it cool for 5 minutes. Add in the Ice Cubes to cool it down a bit more. With food-safe gloves on (because it will still be quite warm) submerge the individual Croissants into the simple syrup and squeeze out extra. Place the croissants onto the jellyroll pan, cut side open.
3. In a medium bowl, combine the Almond Cream, Pumpkin Puree and Pumpkin Pie Spice. Scoop it into a piping bag fitted with a large circle tip. Pipe filling into each croissant, then close it and pipe a dollop on top.
4. Bake for 25-30 minutes, or until the Almond Cream filling looks cake-like. Let the croissants cool on the pan, then dust with powdered sugar. Enjoy!
Until next time,
LOVE & CONFECTIONS!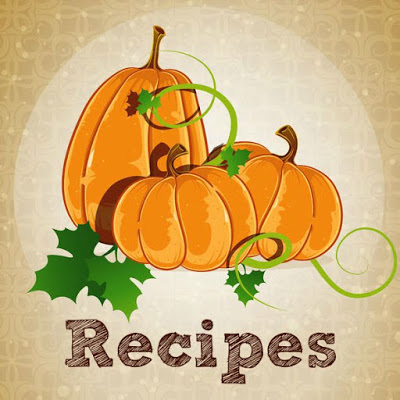 #PumpkinWeek day 4 recipes: