For those times you want something sweet, crunchy, and pumpkin spiced. Homemade Pumpkin Spice Bagel Chips are a delicious Fall treat. Great for an afternoon snack or accompanying your morning pumpkin spice latte.
This recipe is sponsored by Dixie Crystals. All opinions are my own.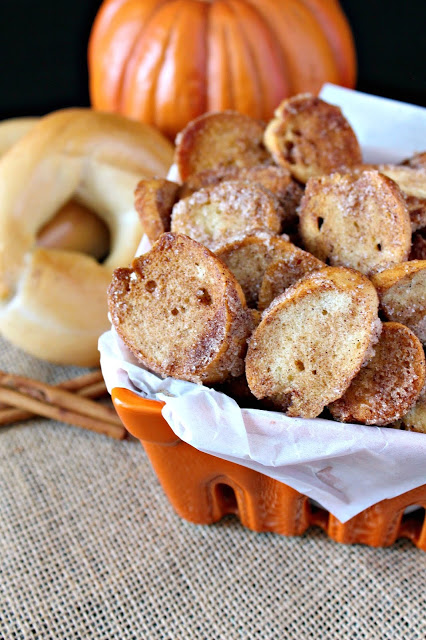 I love seasonal snacks and Pumpkin Spice Bagel Chips are great at filling my Fall snack craving. These chips are easy to make and perfect to have on hand when I want a sweet and crunchy snack. Pumpkin Spice Bagel Chips are so delicious when dipped in cinnamon cream cheese, or paired with an
Easy Copycat Pumpkin Spiced Latte
.
Bagel chips are great for snacking because you can customize the flavors however you prefer. Sweet flavors like pumpkin spice or cinnamon, or savory flavors like onion or everything bagel. The choice is yours!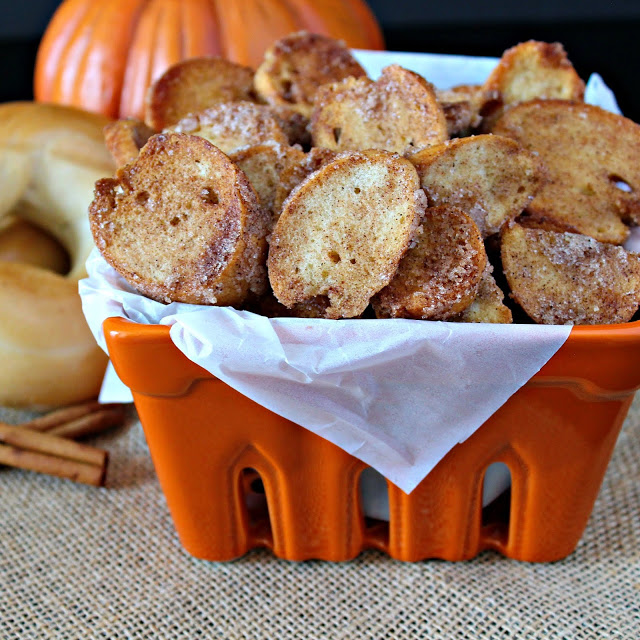 While I love my bagel chips as-is, I love dipping them in cream cheese even more! Bagels and cream cheese are a match made in heaven. I eat these for breakfast, snack and dessert. The key to making a good bagel chip is to get nice, fat un-sliced bagels.
I don't get normal bagels from the grocery store, unless your store has a bakery that makes them fresh and keeps them whole. I usually grab my bagels from a bakery or deli – I know the bagels are made fresh and they are always uncut until purchased.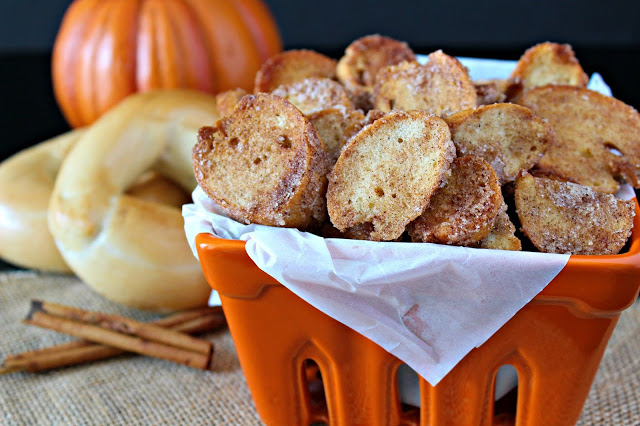 I find that slicing them on the short side is just easier that trying to get even, thin slices longways. But, this recipe can definitely be adapted if you prefer larger bagel slices. Happy snacking!
Until next time,
LOVE & CONFECTIONS!