Raspberry Brie Bites are the perfect appetizer for any red carpet event. With just 3 ingredients and 10 minutes, these sweet, creamy and crunchy appetizers will be the star of your party!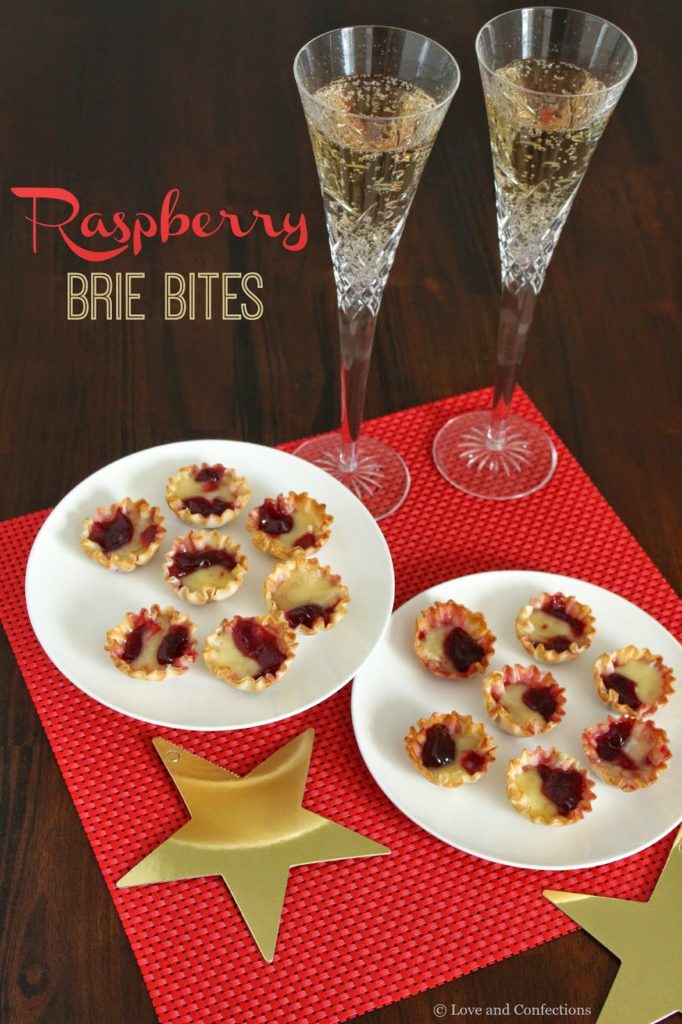 It's Oscar night! Roll out the red carpet, get your hair done and put on some heels, because we are going to the Academy Awards. Well, not really, but that would be totally awesome! I love the Oscars and not just because I was a film major in college. Watching movies is one of my favorite pastimes. We had movie nights often when I was growing up and I remember curling up on the couch with a blanket and some kind of snack while we watched a movie as a family.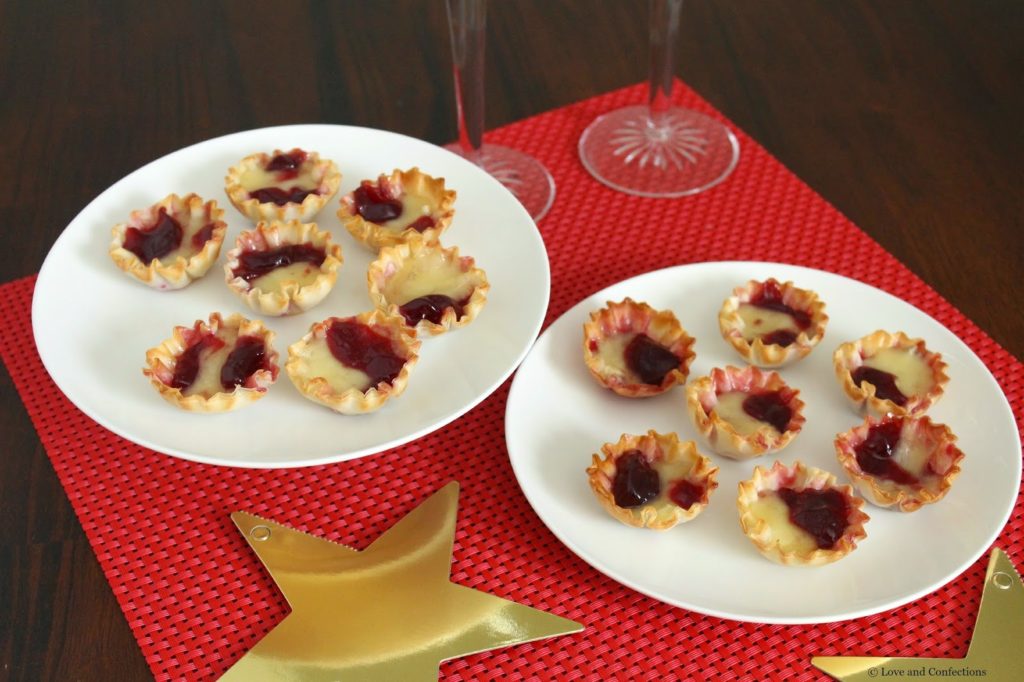 I still curl up on the couch, under a blanket, with some sweet or savory snack and watch movies with Mr. L&C. We love movie dates and always watch the Academy Awards together. Every year we print out a ballot and make a game of trying to guess the winners – Mr. L&C and I are very competitive.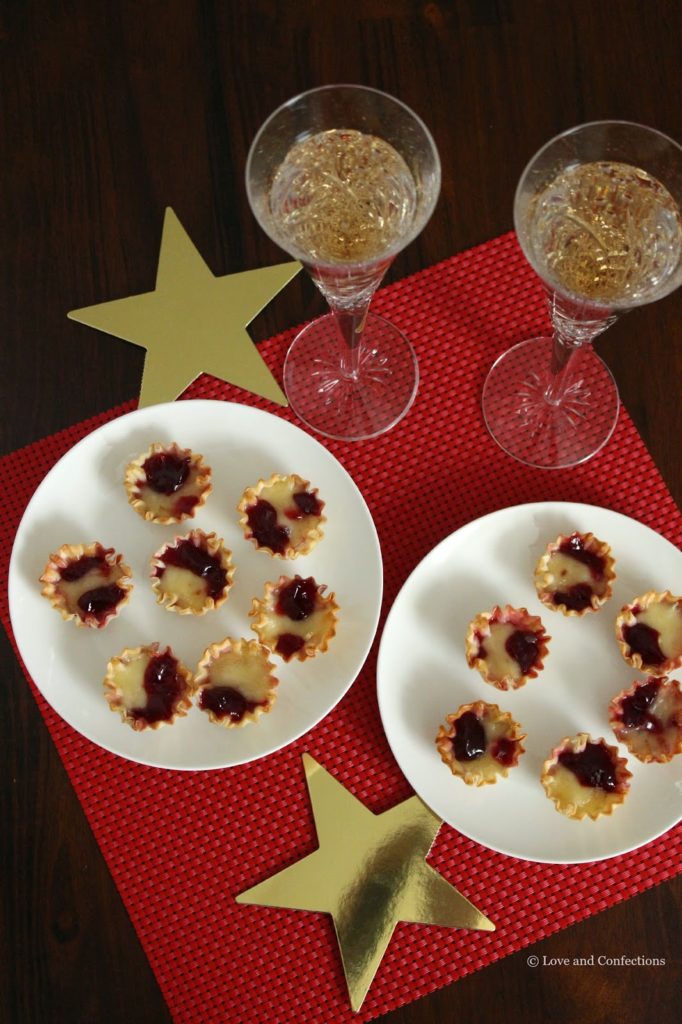 Movies are synonymous with popcorn, soda and boxes of candy. I decided to make our Oscar viewing party a little more upscale this year. Raspberry Brie Bites are one of my all-time favorite appetizers and they are so easy to make. You can even drizzle them with a balsamic reduction for a more savory option, or some chocolate sauce to make them sweeter. The possibilities are endless. Grab yourself some champagne, Raspberry Brie Bites and enjoy!
Raspberry Brie Bites
A Love and Confection original recipe
Click here for a printable recipe
Yield: 30
Raspberry Brie Bite Ingredients:
– 2 packages of Mini Phyllo Shells, 30 total
– 1/2 pound Brie
– 5 tablespoons Seedless Raspberry Jam
Raspberry Brie Bite Directions:
1. Heat oven to 350F. Place frozen Phyllo Shells onto baking sheet with sides.
2. Cut rind off of Brie and cube into 1/2 inch pieces. Place one piece in the middle of each Phyllo Shell. Scoop 1/2 teaspoon of Seedless Raspberry Jam into each Phyllo Shell.
3. Bake for 5-8 minutes, or until the cheese is warm and melted. Enjoy!
Until next time,
LOVE & CONFECTIONS!
Nominees for Best Supporting Appetizers:
Nominees for Best Course in a Leading Role:
Nominees for Best Supporting Sips:
Nominees for Best Delectable Desserts: