Add some spice to your Valentine's Day celebration with Red Hot Cinnamon Chocolate Cupcakes. These fun and festive chocolate cupcakes have a sweet heat frosting from cinnamon candies, colorful confetti sprinkles and heart cupcake topper.
This sponsored post is written on behalf of
Dixie Crystals
. All opinions are my own.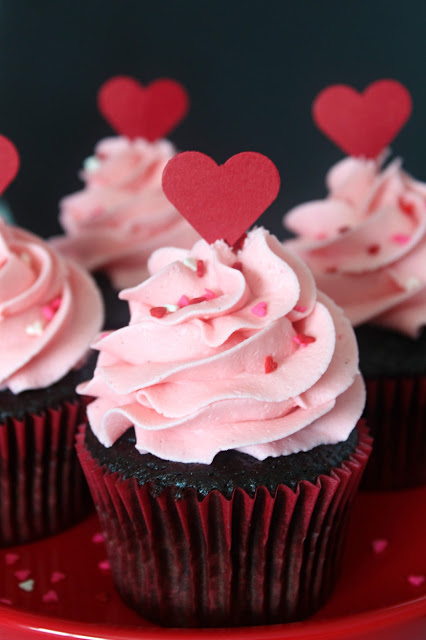 Valentine's Day is one of my favorite holidays. I love celebrating holidays and baking special treats for my loved ones. These Red Hot Cinnamon Chocolate Cupcakes are sure to be a spicy and sweet surprise that will make everyone's day brighter.
You can't have Valentine's Day without some sort of chocolate. I chose a chocolate cupcake base to compliment my frosting. Cinnamon extract, which is optional, perfectly pairs with the moist, chocolate cupcake. If you're not a fan of cinnamon, you can add extra vanilla or even almond extract.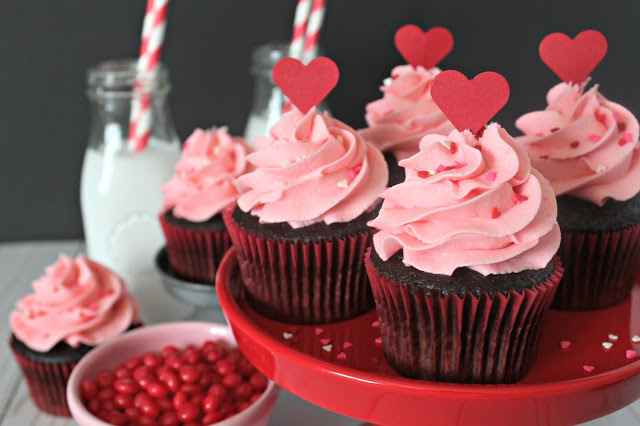 The perfectly pink frosting gets its color from cinnamon candies. I warmed some milk and let the candies sit in the milk before straining and adding it to the buttercream. I have seen some people try and pulverize these candies in the food processor, but they are pretty tough. Soaking in milk really brings out the cinnamon flavor and you don't have to worry about grainy candy bits ruining the frosting. I added 1 small drop of gel food coloring just to brighten up the pink.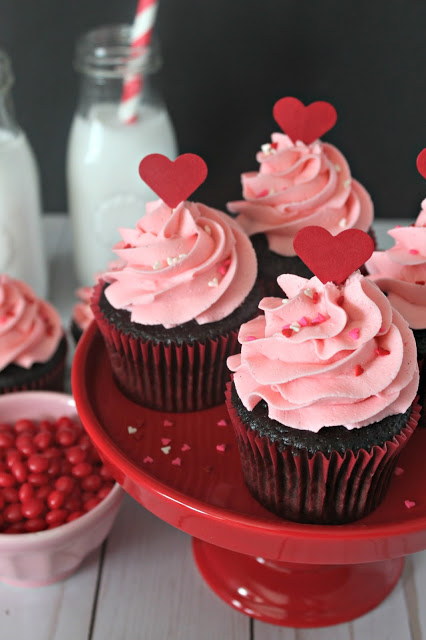 Decorations on cupcakes are a must! You should see my ever-growing sprinkle collection. Red, white and pink confetti hearts top the cupcakes and add some whimsy. Cupcake toppers are always adorable. Local party stores always have cute options, or a DIY cupcake topper is great in a pinch.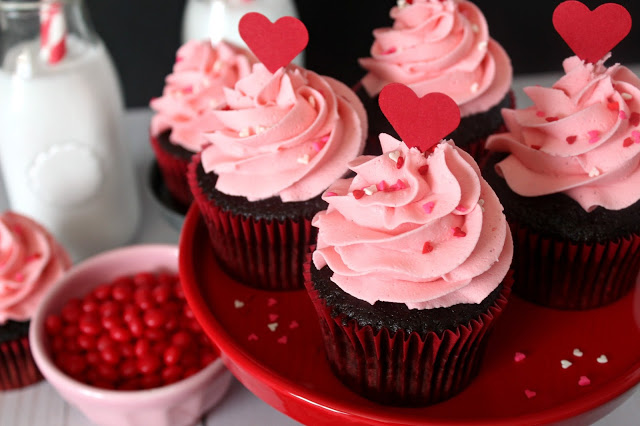 I hope you have a delicious, sweet and spicy Valentine's Day! Here are some tools you may need to make these cupcakes:
Until next time,
LOVE & CONFECTIONS!

I have an ongoing relationship with Dixie Crystals as a recipe developer and brand ambassador. Thank you for supporting the brands that make Love and Confections possible. This post may contain Amazon Affiliate links – if you make a purchase after clicking the link, the price will not be higher, but a portion of the sale will go towards the sustainability of this website. As always, all opinions are my own.