When the weather heats up, cool down with an easy homemade pineapple lemonade. This recipe can easily be doubled for your Summer parties and barbecues. Grab your cocktail umbrellas, because you can also enhance the recipe with vodka for an adults-only twist.
This post is sponsored by Dixie Crystals. All opinions are my own.
Simple Southern Pineapple Lemonade is the ultimate Summer beverage! Aside from
sweet tea
, lemonade is one of my favorite drinks. There are so many delicious flavor combinations and sweet pineapple pairs perfectly with the tart lemons. This is the drink I grab when the afternoon showers roll in.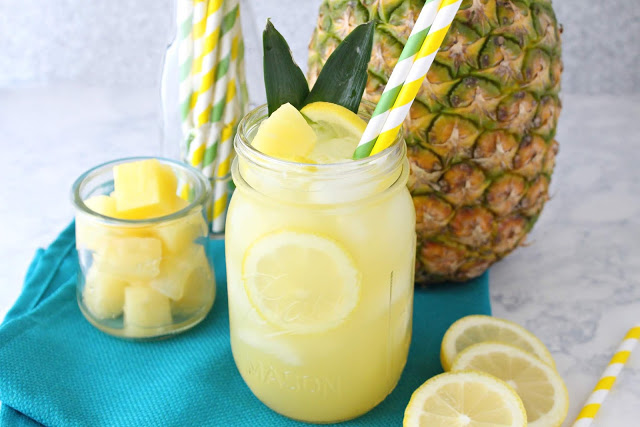 The warm weather we have been having lately has been almost miserable. Our only reprieve is the afternoon storms. I have to run my errands earlier in the day, because we will inevitably get rained on later. Running around with a 4 year old in stormy weather is not on the top of my to-do list, so I pay close attention to the radar.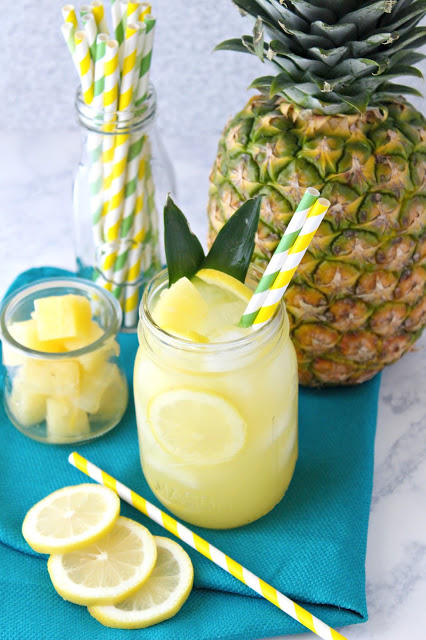 Pineapple lemonade is great to have on hand while watching the rain clouds roll in. Here, when it rains, the temperature usually drops 10 or more degrees. Since I am in one of the higher parts of Florida, we also get a good breeze, especially when a storm hits. Sitting on the patio sipping a glass of lemonade is also a great way to end a warm day and watch the sun set.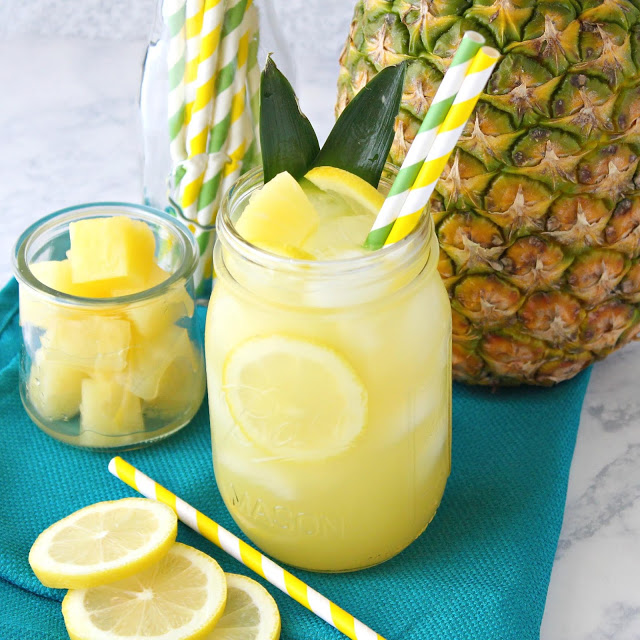 I love making a big pitcher of Pineapple Lemonade. My little one and Mr. L&C both love lemonade and pineapple, so it comes as no surprise that they both love this combination too. I use a classic lemonade recipe then add pineapple juice and pineapple chunks for garnish.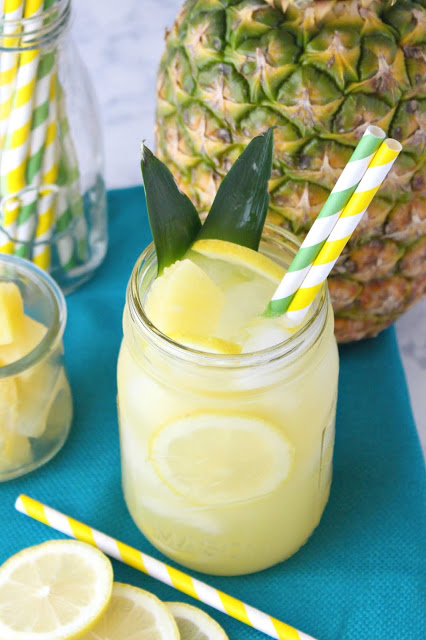 Here are some items I used in this recipe:
Until next time,
LOVE & CONFECTIONS!