This post was sponsored by Fresh From Florida as part of Influencer Activation for Influence Central.
Fresh from Florida Sweet Corn and Blueberries combine into a delicious and moist cast iron skillet cornbread – perfect for any Summer meal.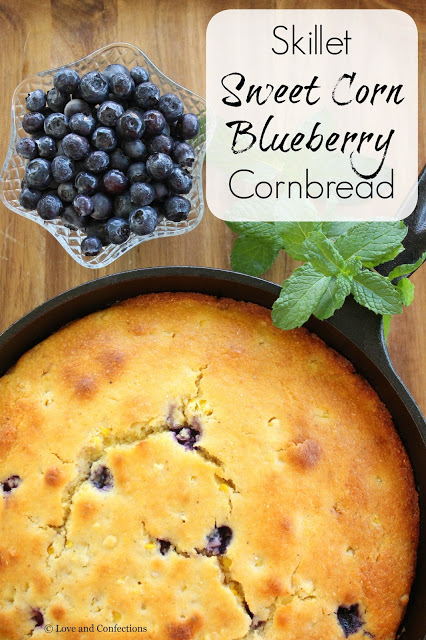 The weather this Summer is quite warm, with days in the mid-90s recently. We have been doing a good amount of grilling and hanging out by the pool. I love using seasonal ingredients and Summer in Florida is one of my favorite seasons for fresh Florida food.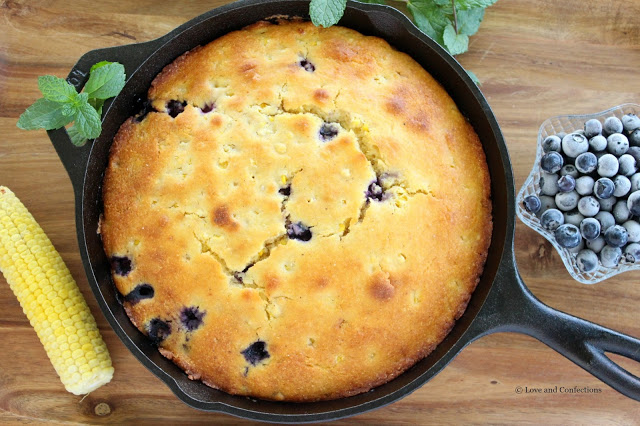 Blueberry and Sweet Corn season are among my favorites, in addition to tomatoes, watermelon, and the abundance of fresh Florida seafood during the Summer months. Just as important as it is to use local Florida ingredients, I think it is equally important to get the family involved from the ingredients through cooking.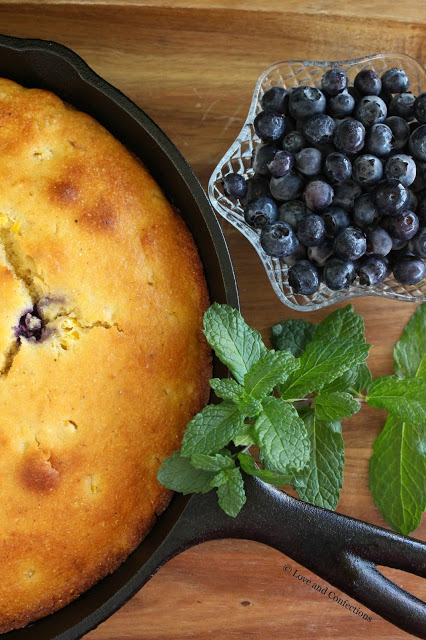 I love taking my toddler to farms and farmer's markets so she can see where the food comes from and have a greater interest in the food she eats. She loves picking blueberries. We pick buckets every year, and freeze a bunch, so we can enjoy them until the next blueberry season. She also enjoys helping me pick and shuck the sweet corn we buy from the farm or farmer's market.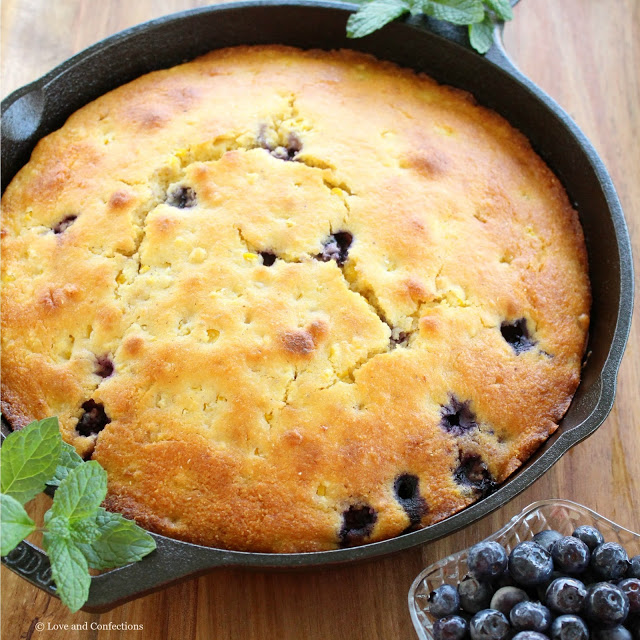 I decided to combine two of my favorite Summer ingredients, blueberries and sweet corn, into one amazing dish – Skillet Sweet Corn Blueberry Cornbread. While we do a lot of grilling outside, I love having a side dish, like cornbread, available for mealtime. This bread is extremely moist, with just the right amount of sweetness.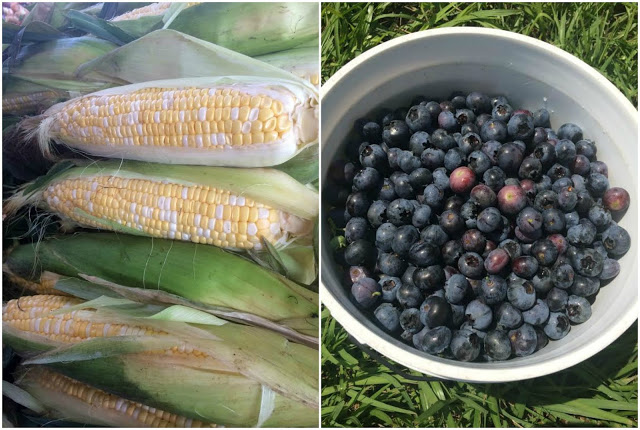 I even tried a new way of cooking the corn. I read online to fill a large pot halfway with water, bring it to a boil, then add a cup of milk, 1/2 cup of butter, and corn. Then cook it for 8 minutes and you have a juicy and delicious corn on the cob. For this cornbread recipe, I simply cooked the corn in milk and butter, then cut the kernels off of two medium-large cobs.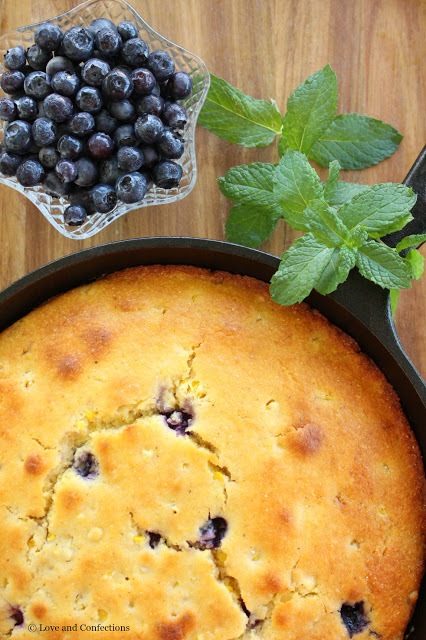 I also baked the cornbread in a cast iron skillet. I am still new to the cast iron cooking world, but have fallen in love with it. The skillet created a delicious crust on the cornbread that you wouldn't normally get when using a regular baking dish or cake pan. I will definitely be using my cast iron skillet for more recipes this Summer.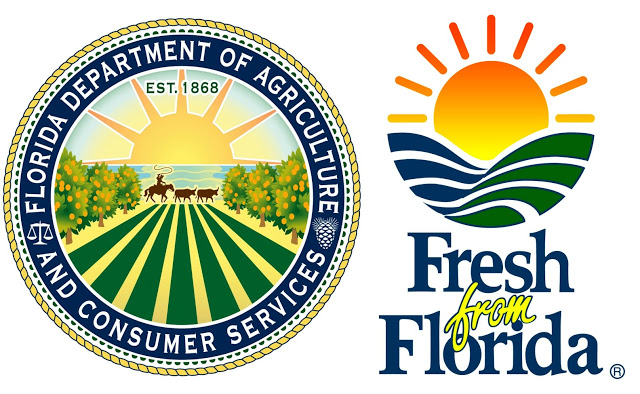 Fresh From Florida and the Florida Department of Agriculture, promotes locally grown Florida produce and fresh seafood, and guarantees fresh and delicious food to inspire healthy and wholesome meals that the whole family will love. Visit the
Florida Department of Agriculture
to learn more about all the delicious seasonal produce and seafood, as well as the
Fresh From Florida recipe page
for more great ideas on using all the wonderful ingredients Florida has to offer this Summer. I hope you enjoy my Skillet Sweet Corn Blueberry Cornbread!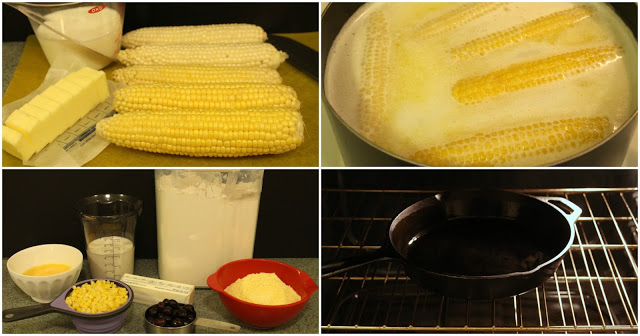 Skillet Sweet Corn Blueberry Cornbread
By Love and Confections
Published 06/24/2016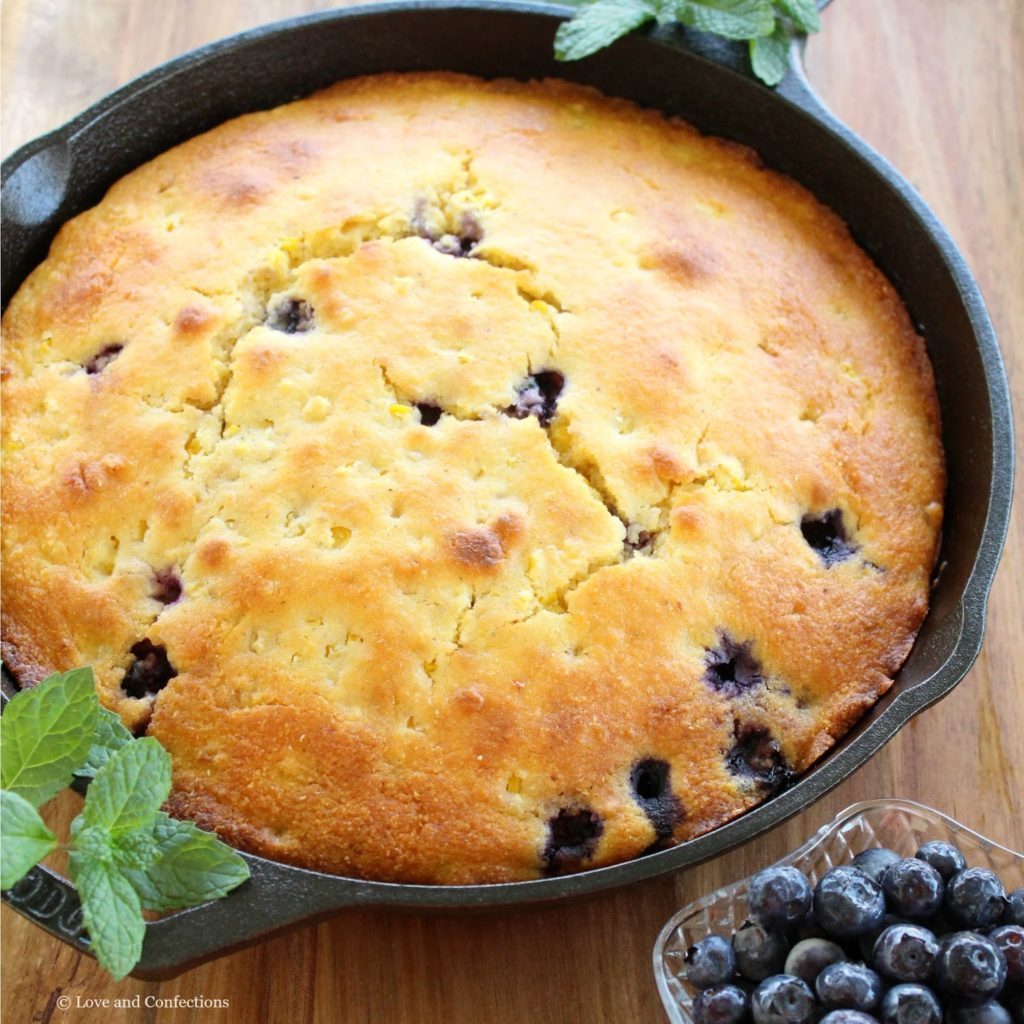 Fresh from Florida Sweet Corn and Blueberries combine in a delicious cast iron skillet cornbread
Ingredients
3 tablespoons Vegetable Oil
1 cup Cornmeal
1 cup + 2 tablespoons All Purpose Flour, divided
2 teaspoons Baking Powder
1 teaspoon Salt
1/2 cup Granulated Sugar
2 Large Eggs
1 cup Buttermilk
1/2 cup Unsalted Butter, melted and cooled
1 cup Florida Blueberries, fresh or frozen
1 cup cooked Florida Sweet Corn Kernels
Instructions
Pour vegetable oil into cast iron skillet. Place skillet into cold oven, then heat to 400F, making sure the oil is hot. Once hot, take out of the oven and using a pastry brush, brush the bottom and sides of the cast iron skillet to coat.
In a medium bowl, combine the cornmeal, 1 cup of flour, baking powder, salt, and granulated sugar.
In a smaller bowl, whisk the eggs, buttermilk and butter together. Pour into dry ingredients and mix to combine. In another bowl, add the blueberries, corn, and 2 tablespoons flour. Toss to combine, then gently fold into the batter.
Pour the batter into the hot cast iron skillet and level the top with a spatula. Bake for 25-30 minutes, until the cornbread is golden brown and a toothpick inserted into the center comes out clean. Serve warm.
Yield: 12-16
Prep Time: 00 hrs. 20 mins.
Cook time: 00 hrs. 30 mins.
Total time: 50 mins.
Tags: Skillet Sweet Corn Blueberry Cornbread, Fresh from Florida, Florida Department of Agriculture, Sweet Corn, Cornbread, Blueberries, Skillet, Cast Iron
Until next time,
LOVE & CONFECTIONS!