Hot chocolate for a crowd just got easier with the best slow cooker dark hot chocolate. With only a few ingredients, it will keep you warm and cozy on cold Winter days.
This sponsored post is written on behalf of
Florida Milk
. All opinions are my own.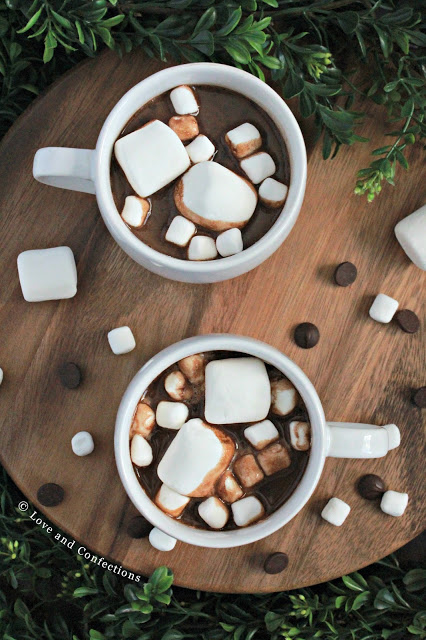 Hot chocolate is one of my go-to cold weather drinks and I love sipping it on a cool Winter night in front of a fire pit. Instead of the prepackaged just-add-water version, I partnered with Florida Dairy Farmers to create a creamy and delicious slow cooker dark hot chocolate. My family loves dark chocolate, so using bittersweet chocolate chips made everyone happy.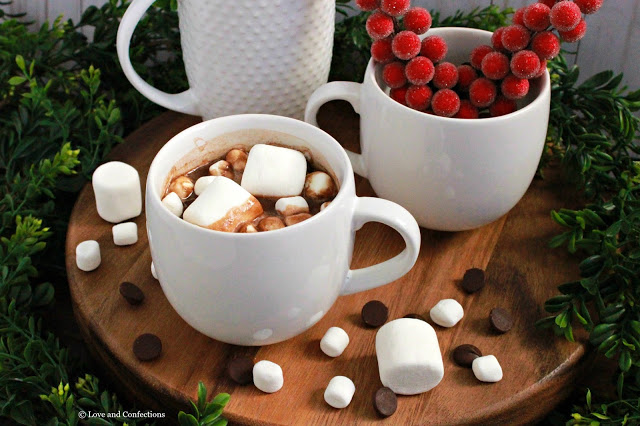 The key to the creaminess and richness is using whole milk and heavy cream, bittersweet chocolate, and sweetened condensed milk. There is no water in this hot chocolate recipe! When I drink hot chocolate, marshmallows are a necessary topping.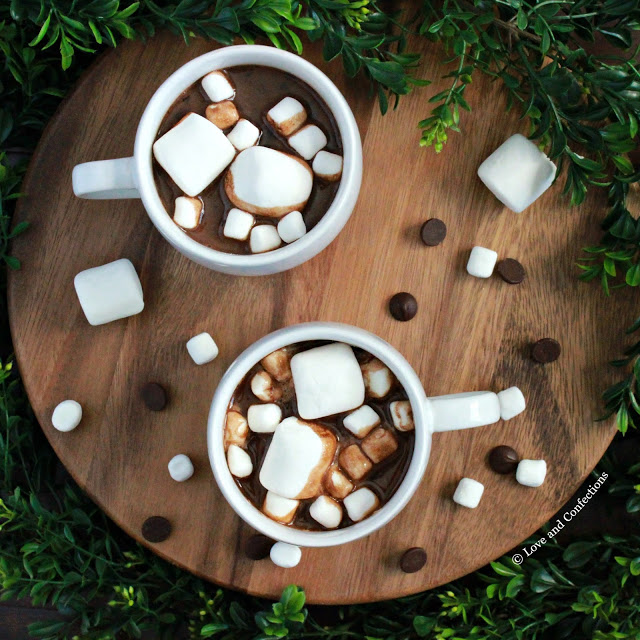 Whipped cream is also a good choice, as are sprinkles, because everyone knows I love and hoard sprinkles. I also enjoy chocolate curls, chocolate sauce, salted caramel, or peppermint crumbles on top. This recipe can easily be adapted for milk chocolate if you prefer a lighter tasting chocolate flavor, or add a little liqueur to make it an adult-only beverage.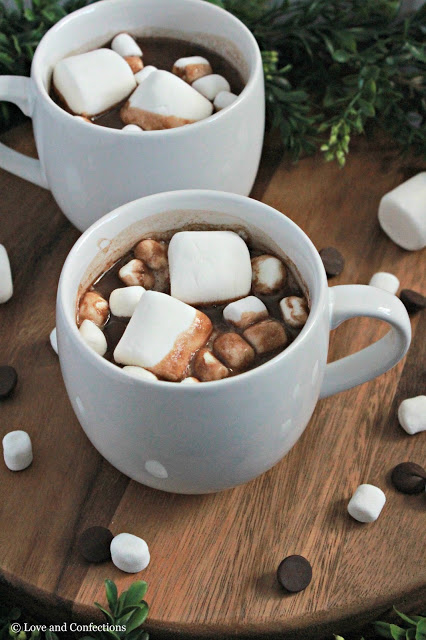 Here in Florida, we are just starting to get the cool Winter weather and it is beautiful! Holiday parties are starting to happen almost every weekend, especially cookie exchanges and ugly sweater parties. I love party prep, but to make it a bit easier I rely on my slow cooker for delicious party drinks.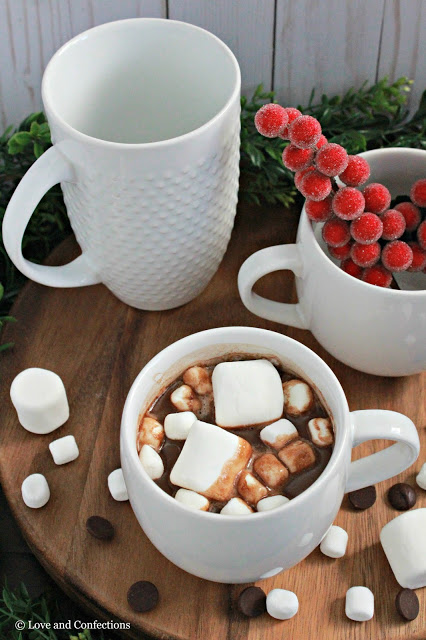 After pouring all the ingredients into the slow cooker, it heats on low for around 2 hours. I usually whisk it at the beginning, middle and end to make sure all the chocolate pieces and cocoa are melted and incorporated. You can use your slow cooker's warming feature after the 2 hours, or just keep it on low for the party, but it is best served right away and please follow proper food safety rules.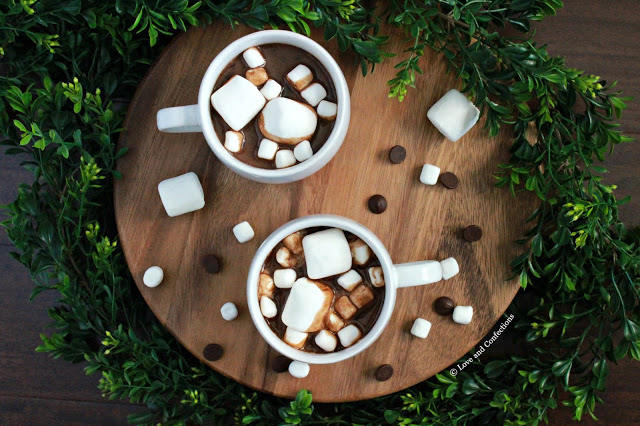 For more great recipes and inspiration, visit Florida Dairy Farmers on Facebook, Instagram, Pinterest, Twitter and YouTube.
Slow Cooker Dark Hot Chocolate
By Love and Confections
Published 11/30/2017
Ingredients
12 ounces good quality bittersweet/dark chocolate chips
1 14-ounce can sweetened condensed milk
6 cups whole milk
2 cups heavy whipping cream
1 1/2 teaspoons vanilla extract
1/4 cup cocoa powder, sifted (optional)
pinch salt
Marshmallows, whipped cream, or other toppings
Instructions
Stir together the chocolate, sweetened condensed milk, whole milk, whipping cream, vanilla, cocoa if using, and salt in a 6 quart slow cooker. Cover and cook on low for 2 hours, whisking occasionally until mixture is hot and chocolate chips are melted. Serve and top with marshmallows or whipped cream.
Yield: 8 servings
Prep Time: 0 hrs. 05 mins.
Cook time: 2 hrs. 00 mins.
Tools I used:
Until next time,
LOVE & CONFECTIONS!

Disclaimer: I have an ongoing relationship with Florida Dairy Farmers as a recipe developer. Thank you for supporting the brands that make Love and Confections possible. This post may contain Amazon Affiliate links – if you make a purchase after clicking the link, the price will not be higher, but a portion of the sale will go towards the sustainability of this website. As always, all opinions are my own.