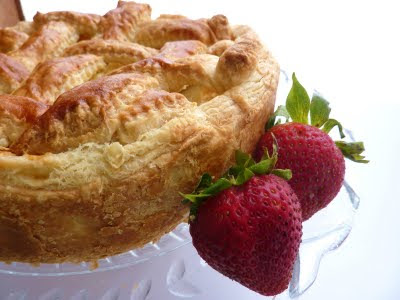 A few weeks ago I had the pleasure of going to a Tapeña® Wine and Tapas Party hosted by Katie from Katie's Cucina. We had all sorts of goodies, including Tapeña® wine. The two wines we tasted were the Garnacha and the Tempranillo. Hopefully I will be able to try the other two Tapeña® wines, Verdejo and Rosé, which were unavailable at our local Total Wine & Beer store.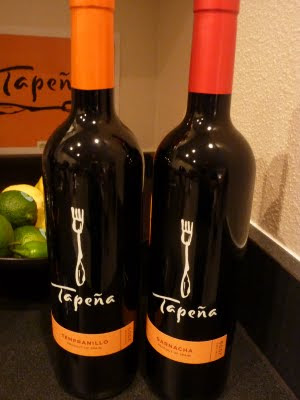 The tapas that Katie provided were delicious! She had Sweet and Savory Pumpkin Empanadas, Shrimp and Parsley Toasts, Mixed Grilled Vegetables, Barbeque Pork Pinchos and White Chocolate Raspberry Mousse Cups.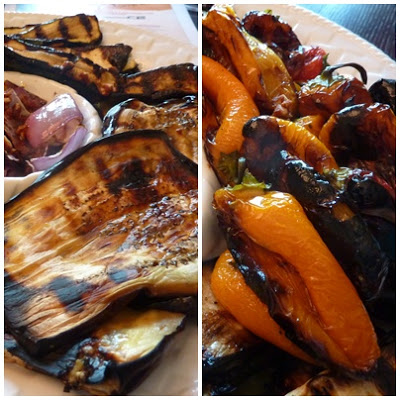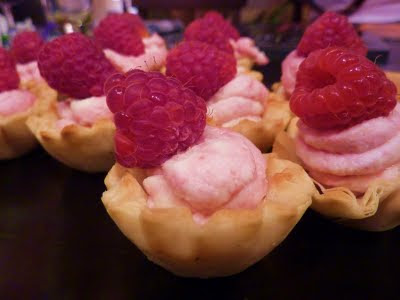 Being a pastry chef, I automatically volunteered to bring dessert. I had so many ideas and the internet is full of recipes, but I wanted something special and different, not just your average flan. I happened upon this Spanish Almond Custard Torte and decided it would be perfect.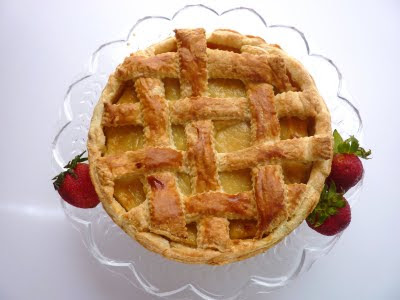 I love baked custards more than almost anything. Baked pastry cream is divine! This is a basic pastry cream recipe with almond paste added. Almond paste has such a great, intense flavor – I love using it baked goods.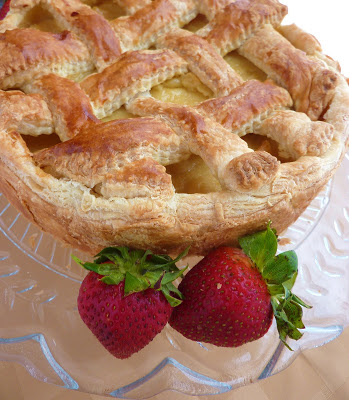 Spanish Almond Custard Torte
from Lisa & Tony Sierra, About.com
Spanish Almond Custard Torte Ingredients:
– Vegetable Shortening to coat pan
– 2 sheets Puff Pastry (1 package 17 ounce frozen puff pastry)
– 2 cups Milk
– 1 Cinnamon Stick
– 3 Egg, separated
– 2/3 cup granulated Sugar
– 1/4 cup Corn Starch
– 1/4 cup All-Purpose Flour
– 8 ounces Almond Paste
Spanish Almond Custard Torte Directions:
1. Remove Puff Pastry sheets from freezer and allow to thaw 10-15 minutes.
2. Using a paper towel, coat an 8-inch cake pan or springform pan with Vegetable Shortening
3. Line the cake pan with puff pastry, trimming edges to fit pan and pressing pastry where the bottom of the pan meets the sides.
4. Prick the bottom with a fork
5. Preheat oven to 350F
6. Pour all but 1/4 cup Milk into a medium-size, heavy bottom sauce pan and add the Cinnamon Stick. Bring milk just to the boiling point, then remove from heat and set aside to cool down.
7. In a large mixing bowl, beat the Egg Yolks and Sugar until the mixture turns light yellow and has a smooth texture. Add the Flour and Corn Starch to the egg mixture and beat with a hand mixer or stand mixer on medium-high speed. Add the reserved 1/4 cup milk and continue to mix until smooth and creamy
8. Remove cinnamon stick from warm milk. While stirring constantly, pour about 1/3 of the warm milk into the egg mixture. Once the milk is mixed in well, continue to stir while pouring in the rest of the milk.
9. Using a hand or stand mixer, add the Almond Paste and mix well
10. Transfer the mixture into the sauce pan and heat on medium, stirring constantly. Bring to a boil for just 30 seconds. Note: be careful while heating that lumps don't form. If lumps do begin to form in the custard, try using a hand mixer on low to break up the lumps.
11. Remove from the stove and pour into the puff pastry crust.
12. To form the top crust, lay the other puff pastry sheet out on a clean cutting board and cut the sheet into strips and lay across the top.
13. Beat the Egg Whites in a small bowl. Brush beaten egg whites over the top of the crust.
14. Bake in middle rack of oven for 30-35 minutes. Remove and allow to cool for 20 minutes before serving. Refrigerate if the torte will not be eaten within an hour. Note: if using a springform pan, remove the sides and serve. Otherwise, cut and serve the torte from the cake pan
Until next time,
LOVE & CONFECTIONS!