Strawberry Freezer Jam is an easy way to preserve those freshly picked strawberries
and enjoy them for months after the season ends.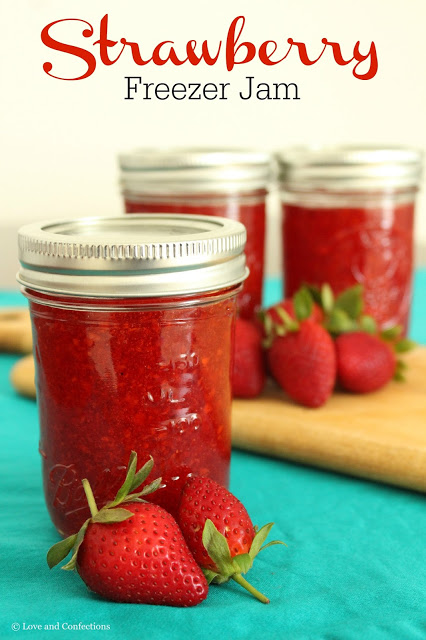 I really love picking fresh fruit. Every year I go blueberry picking with family and picked strawberries before, but this year was extra special because #ToddlerLnC joined us. We went strawberry picking twice this year. The first time was cold and wet day, and Toddler LnC didn't know what was going on at first, until she realized it was strawberries, her favorite fruit.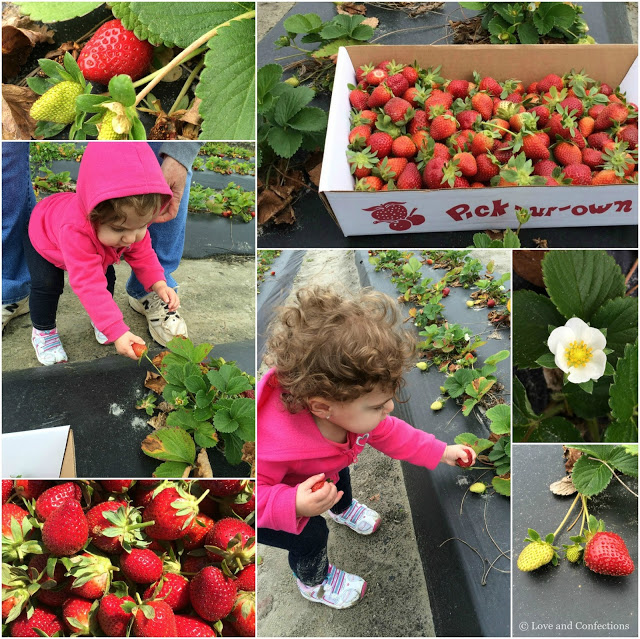 She loved running away from us down the rows, trying to eat the strawberries – even the bad ones – and picking berries, leaves and anything she could grab. Her little hands were stained red by the end of the picking, she had fallen into or ran through mud and she was a happy, adorable mess! It was so much fun to watch her experience something new.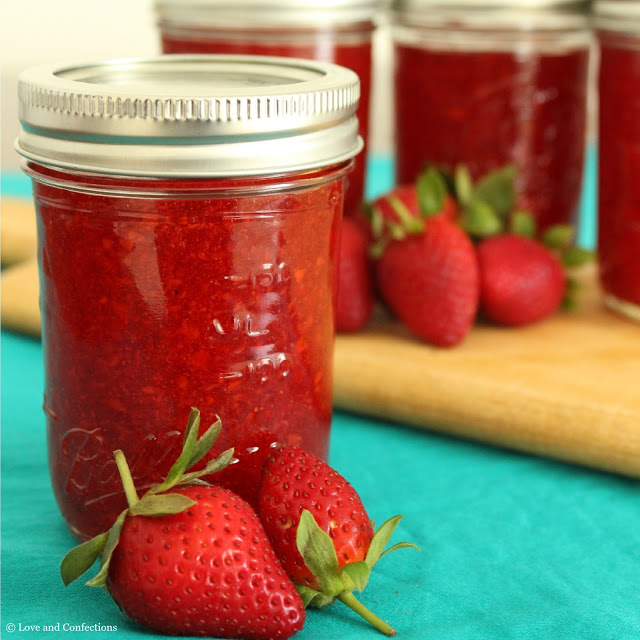 The second time we took her was at the end of the season and she was a "pro" carrying her own basket and pulling every berry in sight. Her favorite part was eating the berries straight from the field. I swear she can eat her weight in strawberries. Both times, we went to a family-friendly berry patch and it was adorable watching all the little kids with their own berry buckets, running back and forth between their moms and dads, asking "is this a good one". Next year, Toddler LnC will probably romp around and actually fill her own cute berry basket too, instead of eating it all.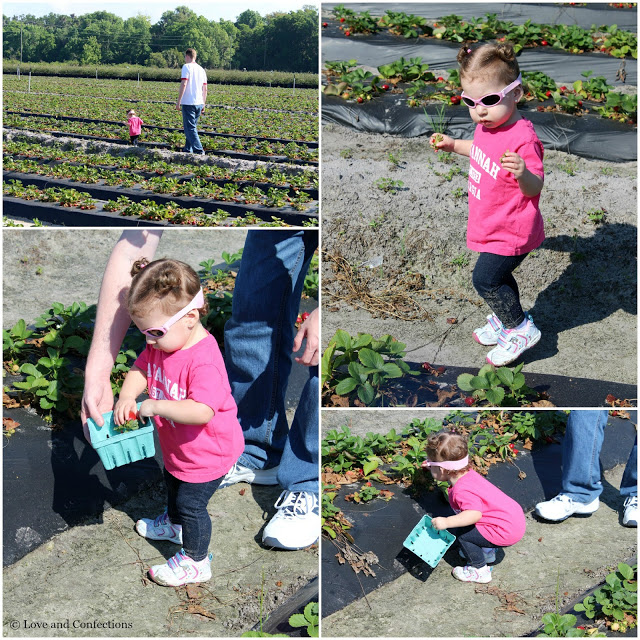 Freshly picked fruit tastes amazing and I decided to make some jam with our haul. I have canned before, but with a toddler running around my feet in the kitchen, I decided to make Freezer Jam instead. It is so simple and tastes amazing. I can hardly wait to make freezer jam with other fruit!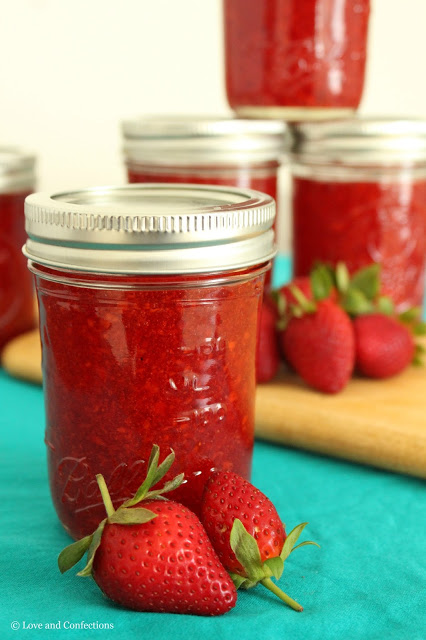 Strawberry Freezer Jam
Recipe slightly adapted from SURE-JELL
Strawberry Freezer Jam Ingredients:
– 2 cups pureed fresh Strawberries
– 4 cups Extra Fine Granulated Sugar
– 3/4 cup Water
– 1 SURE-JELL Fruit Pectin package*
– 5-6 half-pint canning jars, cleaned and prepared
Strawberry Freezer Jam Directions:
1. Puree roughly a 1 quart container of Strawberries until you have 2 cups of pureed fruit.
2. Pour Strawberry puree into a large measuring cup or large bowl with spout. Stir in the Extra Fine Granulated Sugar.
3. In a small saucepan, whisk the Water and SURE-JELL Fruit Pectin together until it boils. Continue whisking while boiling for 1 minute.
4. Add the Pectin to the pureed fruit and whisk for three minutes. Immediately fill the jars, leaving 1/2 inch from the top for expansion. Screw the lids on tight and leave the jars to rest at room temperature on the counter for 24 hours.
5. After 24 hours you can either freeze the jars for up to 1 year or place in the refrigerator and use within 3 weeks. If freezing, allow the jar to thaw overnight in the refrigerator before using.
*SURE-JELL Fruit Pectin package is not the same as the pre-mixed Certo Fruit Pectin. Please be aware when you are purchasing this item.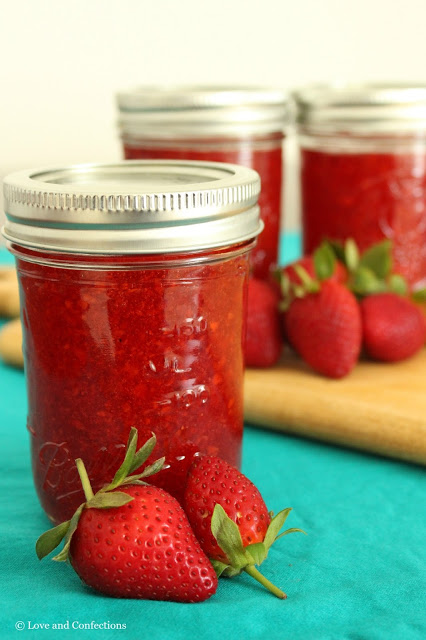 Until next time,
LOVE & CONFECTIONS!
Disclaimer: This is not a sponsored post. This post may contain affiliate links. All opinions are my own.