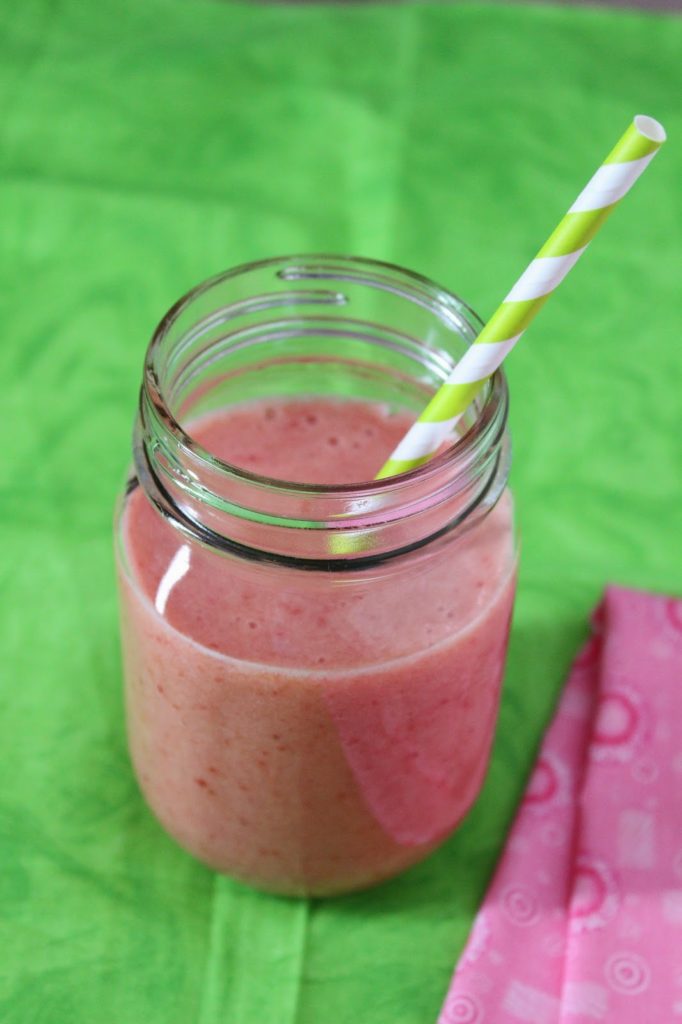 A few of my Food Blogging Friends have posted some great looking smoothies recently and it totally got me in the smoothie mood. I hadn't made any since Baby L&C was born because I didn't know how she would react to a blender – turns out that kid can sleep through anything: vacuum, blender, people upstairs who sound like a herd of elephants…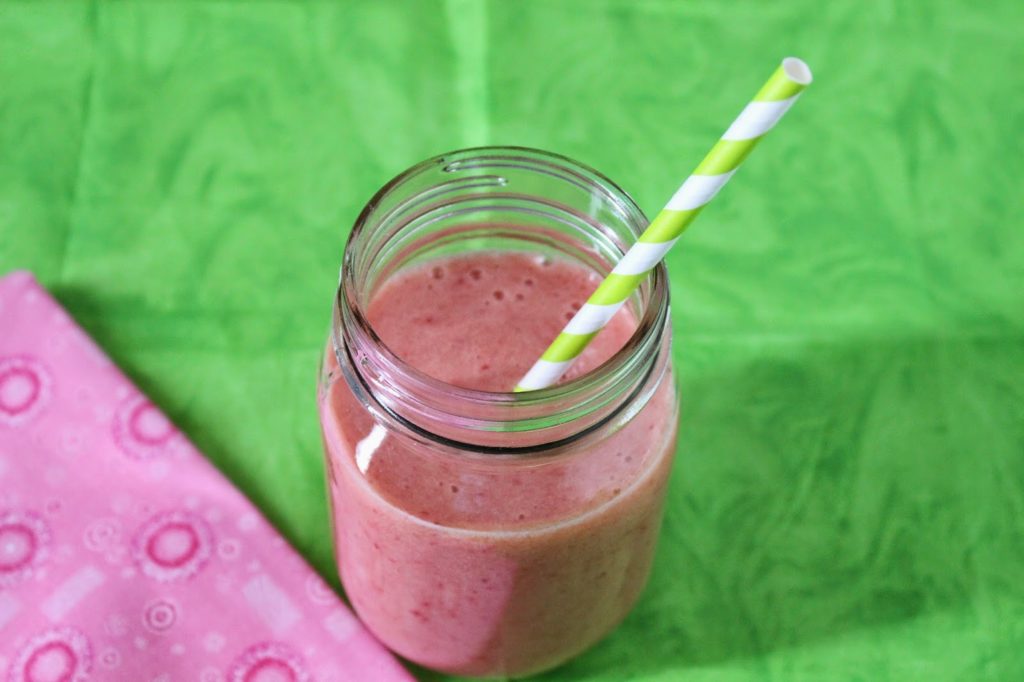 The Lemon Bowl's Chocolate Espresso Protein Smoothie and Aggie's Kitchen's Fruity Kefir Smoothie had me wanting to whip up and slurp down a cold, refreshing smoothie. I hadn't planned ahead for smoothie-making, so I was lucky that I had a few ingredients on hand. Next time I make a trip to the store I am definitely going to get some great produce for smoothies!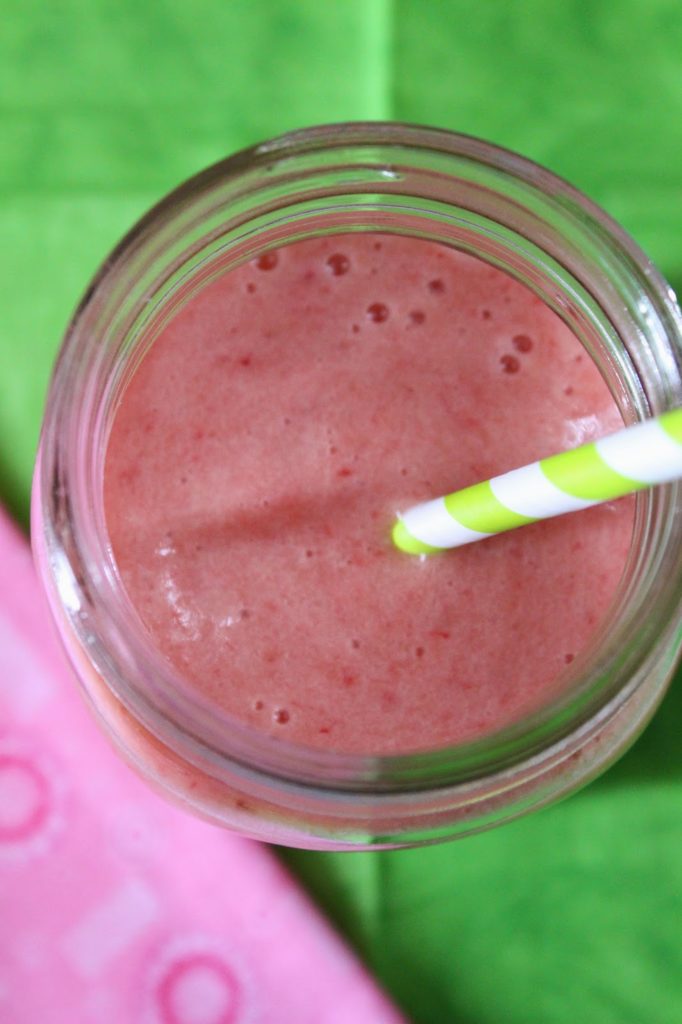 Strawberry, Pineapple and Banana Smoothie
a Love and Confections original
Strawberry, Pineapple and Banana Smoothie Ingredients:
– 1/4 cup Pear Juice (any juice will work)
– 100 grams fresh Pineapple
– 100 grams Strawberries (if using frozen let them thaw)
– 1 very ripe Banana
– Ice (optional)
Strawberry, Pineapple and Banana Smoothie Directions:
– Place ingredients in blender, and blend until smooth. I did not use ice because I didn't want to chance waking up the baby. My blender is pretty loud with ice and doesn't crush it all the way.
– Pour into a glass with a fun straw and enjoy!
Until next time,
LOVE & CONFECTIONS!