Grab a couple straws and sip a pretty, pink strawberry milkshake with your sweetheart. Homemade strawberry ice cream and fresh strawberries, along with a dark chocolate drip covered in sprinkles is sure to be Cupid's favorite this Valentine's Day.
This post is sponsored by Dixie Crystals. All opinions are my own.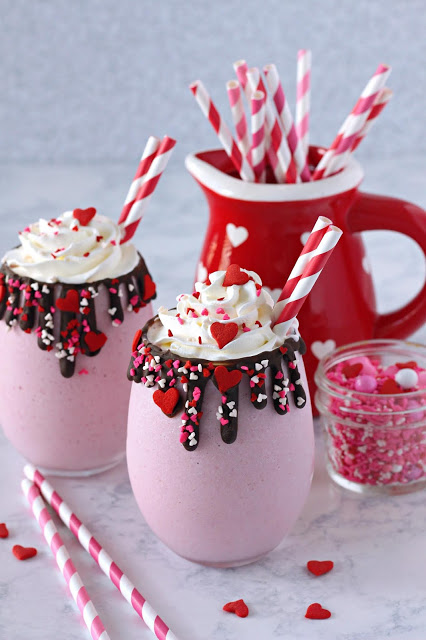 Treat your sweetheart to a delicious and easy strawberry milkshake with a chocolate sprinkle drip on the glass. Freshly whipped cream is a must for milkshakes. Top it off with more sprinkles and a fun straw, for a festive flair. Strawberry ice cream made with fresh strawberries, plus frozen strawberries, blend to perfection for a creamy and delicious pink treat.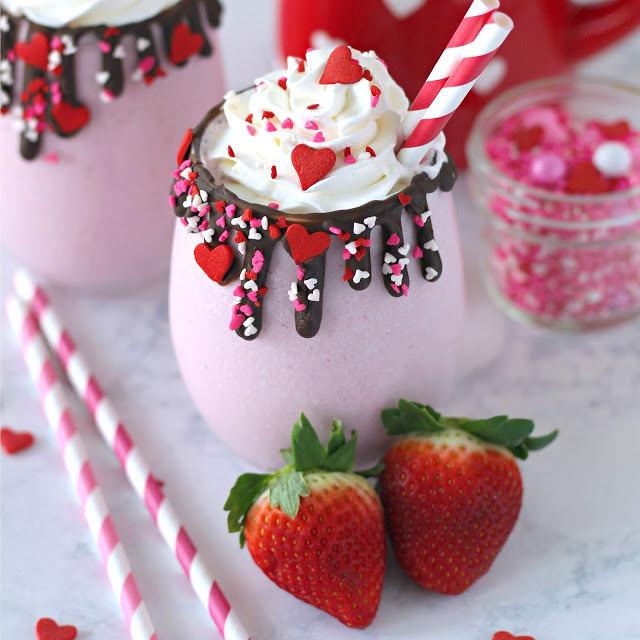 Strawberry milkshakes hold a special place in my heart. As a kid, when we took special trips to the  the local strawberry farm for freshly made, hot cinnamon buns and cold strawberry milkshakes from the freshly picked strawberries at the farm. My dad loved taking me and my sister there. The smell of the cinnamon buns and strawberries was intoxicating. Hopefully I will be able to take my daughter there someday soon.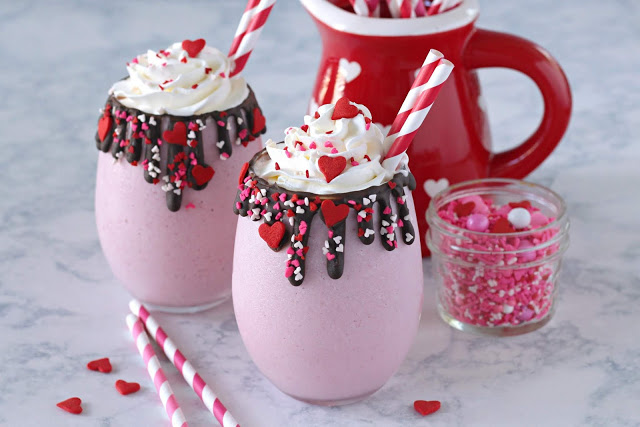 My love of milkshakes has definitely passed down to my daughter. She loves ice cream and milkshakes, and would have them every day if she could. These were the perfect treat for us to share. She loved the chocolate drip and the fun sprinkle mix. I have quite the collection of straws, and gave her the choice of red, hot pink, or light pink for our milkshakes.
I hope you make your sweetheart something special this Valentine's Day!