This post was sponsored by Starbucks as part of an Influencer Activation. I received compensation and complimentary products to facilitate my review.
Cinnamon Tea Cookies are the perfect accompaniment to TAZO® Chai Latte K-Cup® pods for sweet and spicy perfection.
Lattes are one of my favorite hot drinks. Every morning before culinary school my friend and I would trade off going to the local coffee shop for coffee and lattes. My usual order was a vanilla latte, because I had yet to discover my love of chai.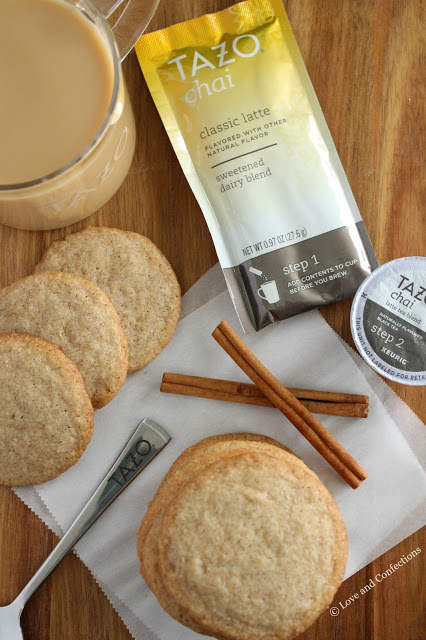 Fast forward a few years and I became the proud owner of a Keurig® brewer. One of my guilty pleasures is sipping a warm beverage on cold days, especially when a good movie is on the television or I have a good book to read. With a busy toddler, those days of relaxing and reading are few and far between. I do get relaxing moments to myself every so often, and TAZO® Chai Latte K-Cup® pods, with it's rich, creamy taste of authentic TAZO® Chai Latte, help provide a spicy and sweet escape with every sip. The minute I smell it brewing, and taste the warm sweet and spicy chai latte, it becomes such a comfort.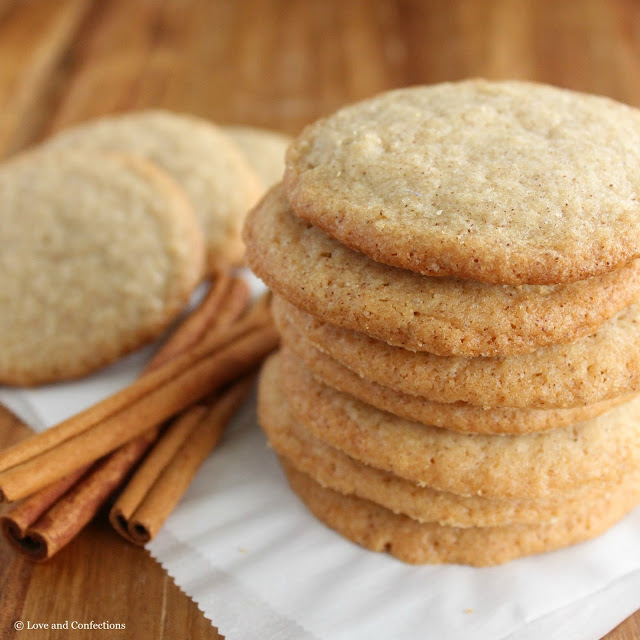 If you're not familiar with Chai, it is a blend of black tea, milk with a mix of spices, or "masala" in Hindi, the Chai spice mixture of cinnamon, ginger, cardamom, and vanilla flavor. The new TAZO® Chai Latte K-Cup® pods allow you to explore a world of flavor from the comfort of your home. If that description doesn't entice you enough, try a TAZO® Chai Latte for yourself, and you will definitely become a fan. It's a little sweet, a little spicy and totally unexpected.
It was definitely hard to narrow down what recipe I wanted to create to go along with the TAZO® Chai Latte. After tasting both the TAZO® Chai Classic Latte and TAZO® Chai Vanilla Caramel Latte, I knew I had to make a recipe that compliments the sweet, spicy, and bold flavors. Bestselling author and host, Padma Lakshmi, developed a Cinnamon Tea Cookie and other recipes for TAZO®, and I knew it would be perfect. The soft cinnamon cookie paired well with the sweet cinnamon, fragrant cardamom, and spicy ginger of the Chai Lattes.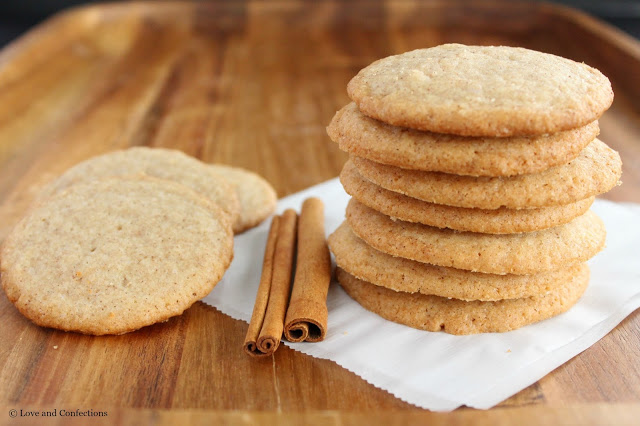 I can't wait to create more recipes that highlight the cinnamon, cardamom, ginger and vanilla. Chai muffins, scones, cake, cupcakes, and ice cream are all on my baking to-do list now. I think my next chai goodie will be a doughnut – imagine a warm spicy doughnut with a sweet chai glaze – I can hardly wait! My whole family is sure to love it, and I can't wait to have one with a warm chai latte, snuggled under a blanket, with my new book.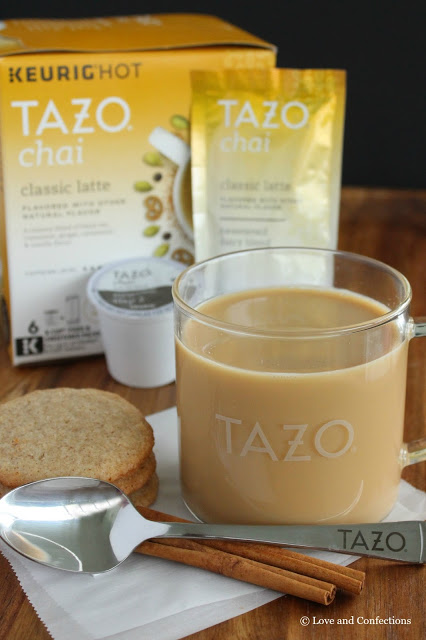 Grab a Cinnamon Tea cookie, TAZO® Chai Latte, and relax as your taste buds take you on an imaginary journey through exotic lands, invigorate you by the aromatic flavors, and leave your ready to travel around the world. You can find out where to buy TAZO® Chai Latte K-Cup® pods
here
, as well as follow TAZO® on
Facebook
,
Twitter
,
Pinterest
, and
Instagram
.
I hope these cookies inspire you to celebrate the flavors of chai with TAZO®. Grab a cup!
Cinnamon Tea Cookies
From Padma Lakshmi for TAZO®
Yield approximately 30 cookies
Cinnamon Tea Cookie Ingredients:
– 1 & 1/3 cups flour
– 1/4 teaspoon salt
– 3/4 teaspoon cinnamon powder
– 1/4 teaspoon baking soda
– 1 cup sugar
– 10 tablespoons butter, softened
– 1 egg
– 1 teaspoon vanilla extract
Cinnamon Tea Cookie Directions:
1. Preheat the oven to 375°F.
2. Sift all dry ingredients except the sugar together in a bowl. In another bowl, combine sugar, butter, eggs and vanilla extract until smooth. Combine contents of both bowls together to form a cohesive cookie dough.
3. Now, using your hands, make small balls about 1 inch in diameter with the dough. Place these balls 2 inches apart on a nonstick baking sheet or line a shallow sheet pan with aluminum foil and fill.
4. Bake these in the oven for 12–15 minutes or until just medium brown. Cool on a rack and store in airtight containers. Should last for up to 2 weeks.
Until next time,
LOVE & CONFECTIONS!