This shop has been compensated by Collective Bias, Inc. and its advertiser. All opinions are mine alone. #SunsOutSpoonsOut #CollectiveBias
Summer is here! We have had some hot weather recently, along with lots of afternoon and evening storms. My family and I like to cool off with a sweet treat – Vanilla Bean Ice Cream Floats!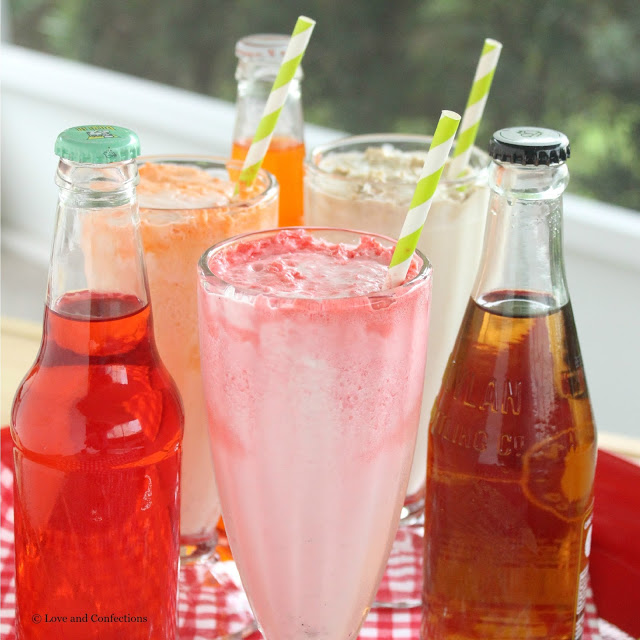 Ice cream and I had a love-hate relationship for a while. During middle school I became lactose-intolerant. I loved ice cream, and dairy in general, but couldn't eat it. I knew it would make me sick, but ate it anyway. When I became pregnant with #ToddlerLnC, I craved ice cream and frozen yogurt through all nine months. I gave in to my cravings, didn't get sick, and was able to actually enjoy ice cream after so many years. After #ToddlerLnC was born, I was worried that I would need to give it up again, but somehow my body changed and I can eat it all again. I can't begin to tell you how happy I am that I can have a Vanilla Bean Ice Cream Float and not worry about the consequences after.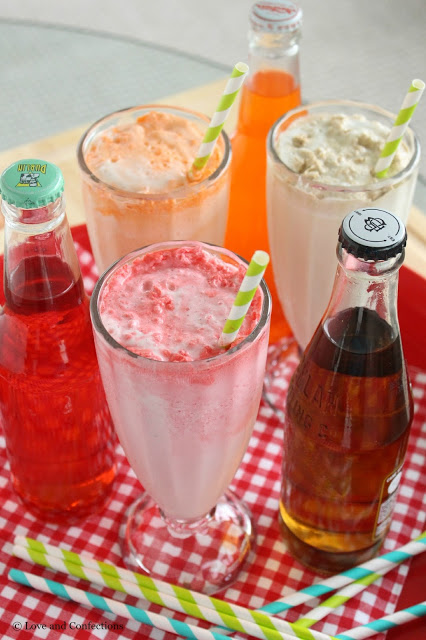 Root Beer and Cola are the most common float choices out there, but every person in my family likes a different types of soda. Mr. L&C prefers Cream Soda, I like Strawberry, and my Dad likes Orange Soda. We usually have all of our favorites on hand at home, as well as ice cream in the freezer. It's so easy to make a float for an afternoon snack or fun dessert, especially when we have friends over for barbecue on the weekends. While you're there, pick up some
Blue Bunny Ice Cream at Walmart
along with your favorite soda and create a delicious ice cream float for yourself.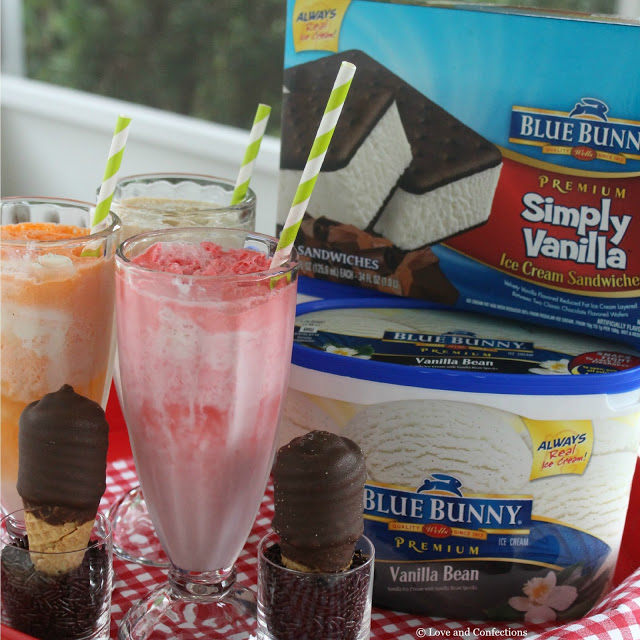 Blue Bunny also has some really cute novelty ice creams too. Since #ToddlerLnC isn't allowed soda, I am able to let her try some of the other Blue Bunny products. #ToddlerLnC is just now learning what ice cream is, and it's adorable. She has had bites here and there since she turned one, but hadn't really had any interest in it. We were able to sample some of the Ice Cream Sandwiches the other day at a store demo.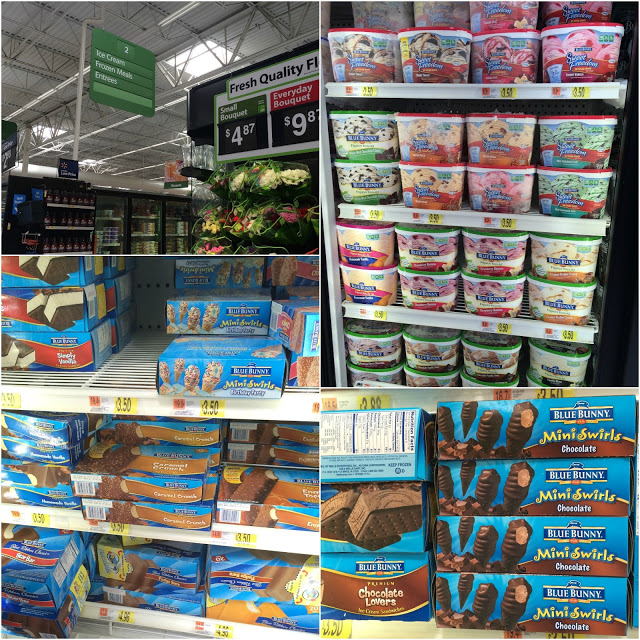 Be sure to check out this list for the next store demo on June 20th, where you can sample some Blue Bunny ice cream too. At home after the demo, I let her try some of my Blue Bunny Mini Swirls Ice Cream Cone and she loved licking the ice cream. They are the perfect little treats for me to share with her.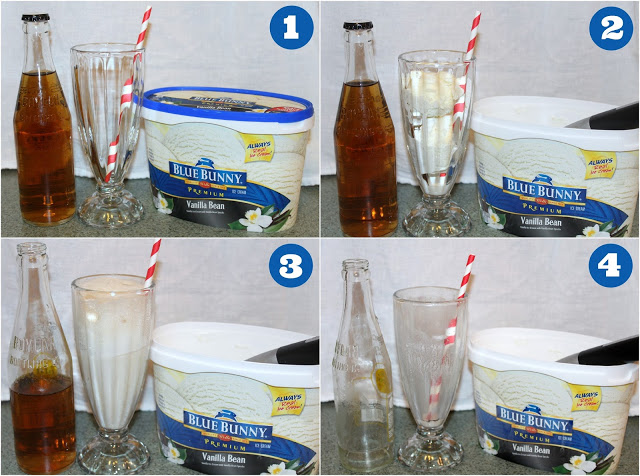 Be sure to check out all the flavors at
BlueBunny.com
. I'd love to hear your favorite Ice Cream Float combination! Follow Blue Bunny on Twitter, Pinterest
A Love and Confections original recipe
Vanilla Bean Ice Cream Float Ingredients:
– 2-3 scoops Blue Bunny Vanilla Bean Ice Cream
– 8-12 ounces Soda, depending on your glass size
Vanilla Bean Ice Cream Float Directions:
1. Make sure your soda is chilled at least a few hours before making the floats. Scoop the Ice Cream into each individual glass. Pour the sodas on top of the ice cream – you might have to wait a few minutes for the bubbles to subside before adding more soda. Add a straw and enjoy!
Until next time,
LOVE & CONFECTIONS!