Homemade Vanilla Bean Ladyfingers are such a treat – perfect pillowy bites that have just the right amount of sweetness and crunch. They are great on their own or in your favorite layered dessert.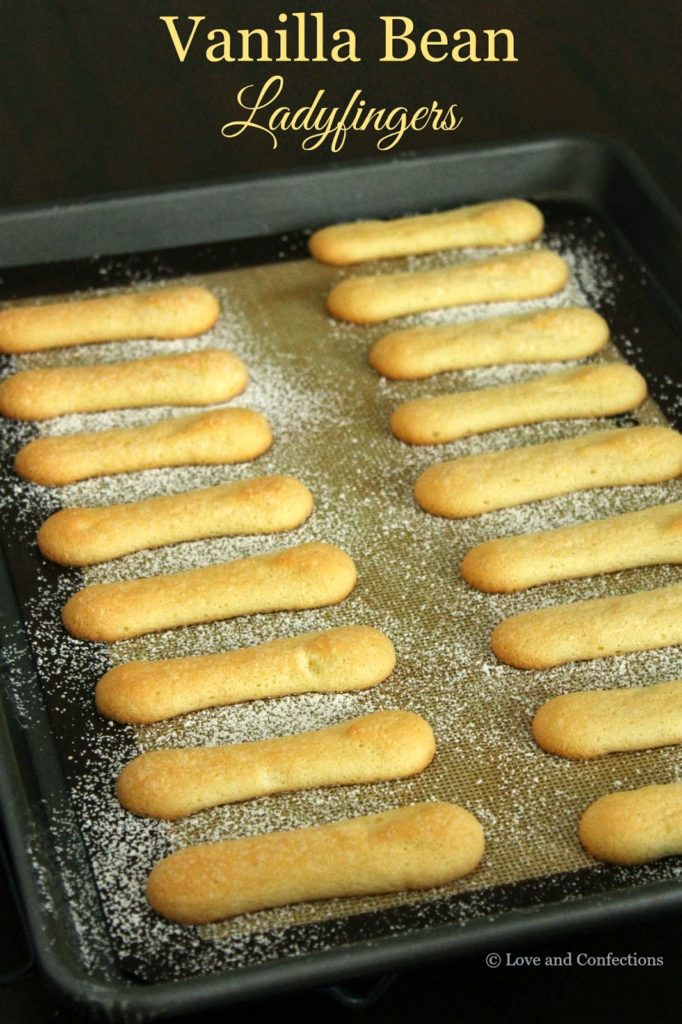 Welcome to day 2 of #VanillaWeek! I hope you liked my Vanilla Bean Macarons from yesterday. Check out my intro blog post with all the details for the #VanillaWeek Giveaway! The #VanillaWeek Bloggers and I have some great recipes today, so please head on over to their blogs and check them out. We hope you join us throughout the week where we will be sharing vanilla recipes that include breakfasts, drinks, desserts and even savory dishes!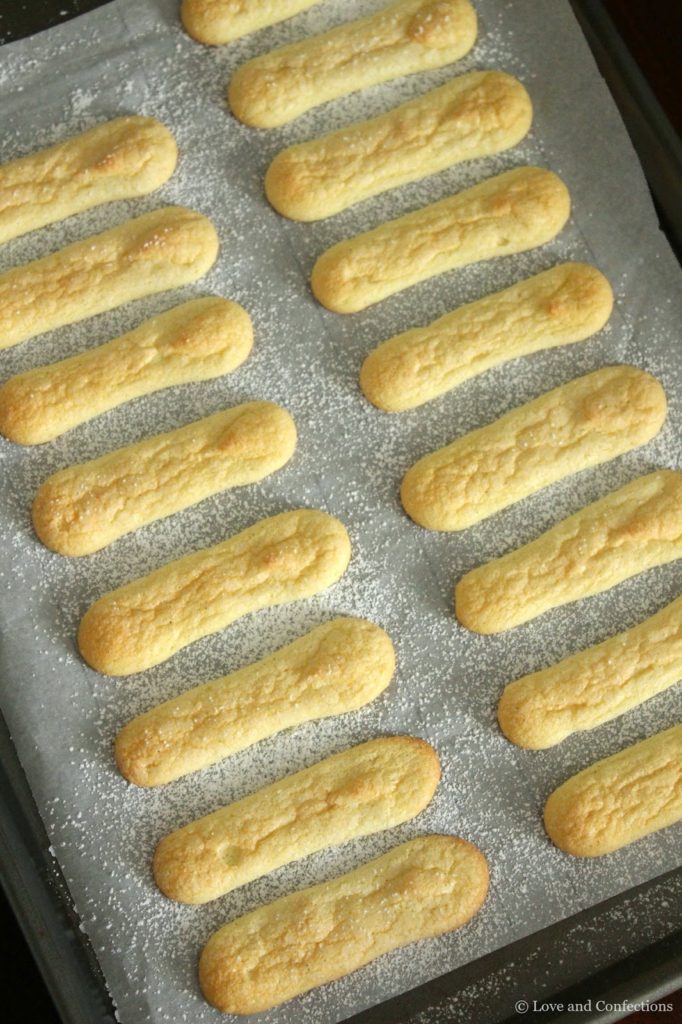 When you make these homemade Vanilla Bean Ladyfingers and take your first bite, don't be alarmed if Angels start singing around you – these cookies are divine! They are soft and not overly sweet, unlike the store-bought ones that are a bit too crisp and sugary for my taste. Surprisingly, Ladyfingers are extremely easy to make and once you have had them, you will probably never go back to store-bought again.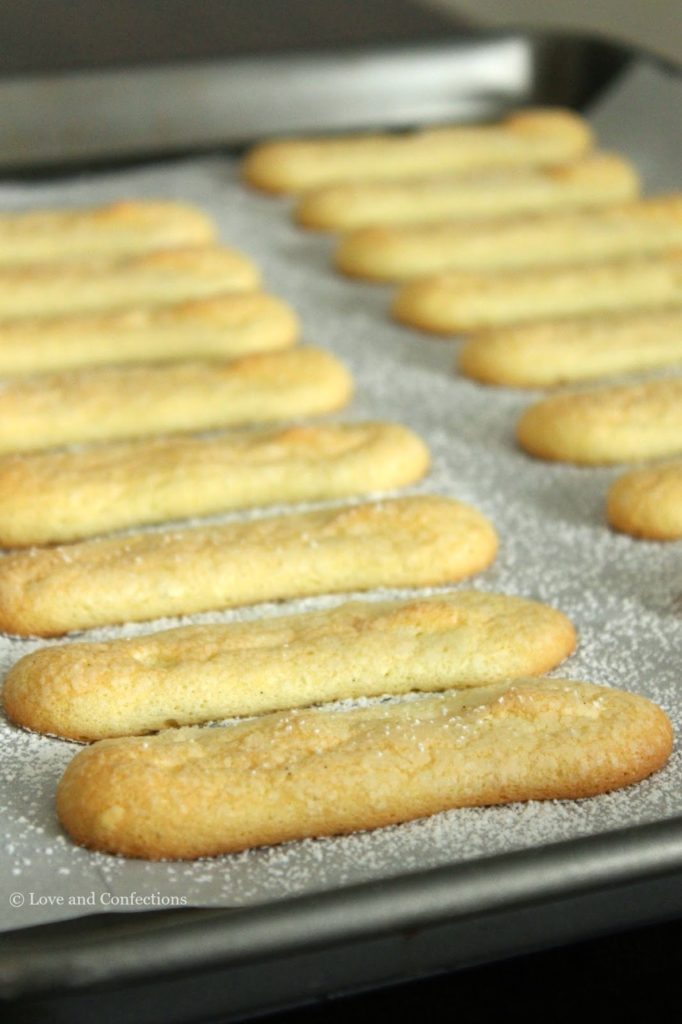 I could just snack on these cookies as is. They make the perfect little treat for an afternoon snack. They fit right in at a tea party and can be the perfect accompaniment for a cup of coffee in the evening. Even Baby L&C likes them. She is learning to "bite" pieces off of larger pieces of food, and these cookies were a good little sweet that she can easily chew.
Ladyfingers are mostly known as being part of a delicious layer in tiramisus, trifles or charlottes. This recipe makes a large batch, and when wrapped properly, you can freeze them for a little while if you don't want to make something with them right away. I hope you enjoy these homemade Vanilla Bean Ladyfingers and don't forget to enter the #VanillaWeek giveaway!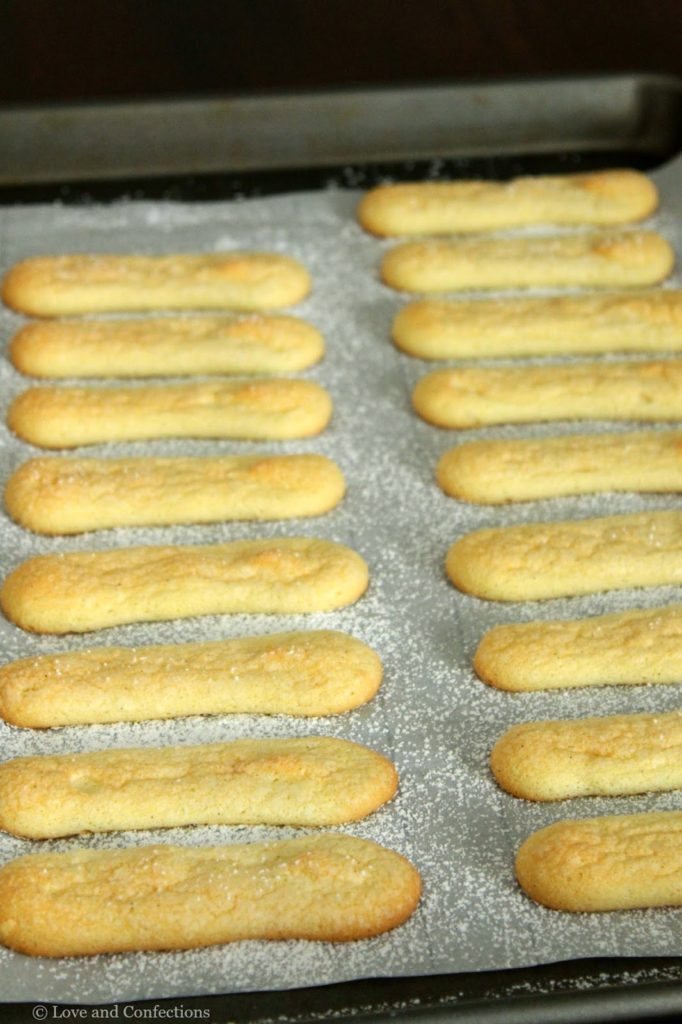 Vanilla Bean Ladyfingers
A Love and Confection original recipe
Click here for a printable recipe
Yield: approximately 60-65 cookies
Vanilla Bean Ladyfinger Ingredients:
– 5 Large Eggs, divided and room temperature
– 1/2 cup Dixie Crystals Extra Fine Granulated Sugar, divided
– 1 teaspoon Nielsen-Massey Madagascar Bourbon Vanilla Extract
– 1 teaspoon Nielsen-Massey Madagascar Bourbon Vanilla Bean Paste
– 2/3 cup Bob's Red Mill Cake Flour
– 1/8 teaspoon Salt
– 1/4 teaspoon Cream of Tartar
– Dixie Crystals Confectioners' Sugar for dusting
Vanilla Bean Ladyfinger Directions:
1. Heat oven to 375F. Prepare multiple sheet pans with parchment paper. If necessary, you can draw sets of guidelines 4 inches wide, horizontally on parchment paper. Remember to turn the parchment paper over so the batter does not touch the markings.
2.In the bowl of your stand mixer, combine the Egg Yolks and 1/4 cup of Granulated Sugar. Whip until the mixture becomes pale, lemon yellow, thickens and falls back into the bowl in ribbons. Add in the Vanilla Extract, Vanilla Bean Paste, Cake Flour and Salt and gently mix until just combined. Place batter into a large bowl and set aside. Clean the mixing bowl thoroughly for the egg whites.
3. In the clean bowl of your stand mixer, whisk together the Egg Whites and Cream of Tartar until foamy. Using the whip attachment, whip the egg whites on medium until soft peaks form. Slowly add in the 1/4 cup Granulated Sugar and whip on high until the whites are glossy and have stiff peaks.
4. Take 1/4 of the whipped whites and "sacrifice" it by mixing it into the batter to lighten it. Gently fold in the rest of the Egg Whites, making sure not to deflate the batter. Prepare a piping bag with a large circular tip and transfer the batter into it. Pipe 4 inch long and 3/4-1 inch wide ladyfingers, leaving some room in between. Sift Confectioners' Sugar over the piped ladyfingers.
5. Bake for 9-12 minutes, until just golden brown. Cool on the sheet tray before removing with a palette knife. Ladyfingers are best eaten the day they are made. You can store ladyfingers in an airtight sealed container in the freezer.
Until next time,
LOVE & CONFECTIONS!
Don't forget to visit the other #VanillaWeek Bloggers today: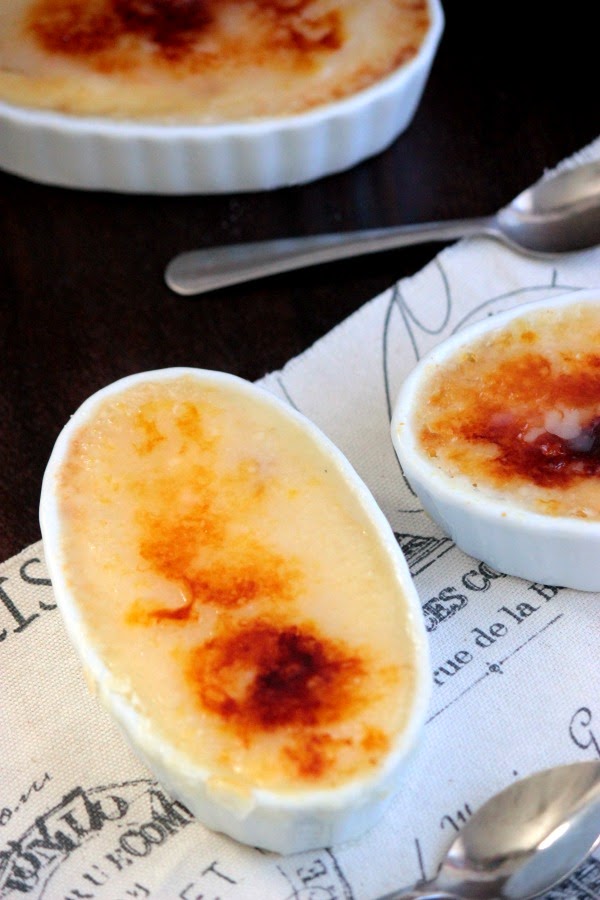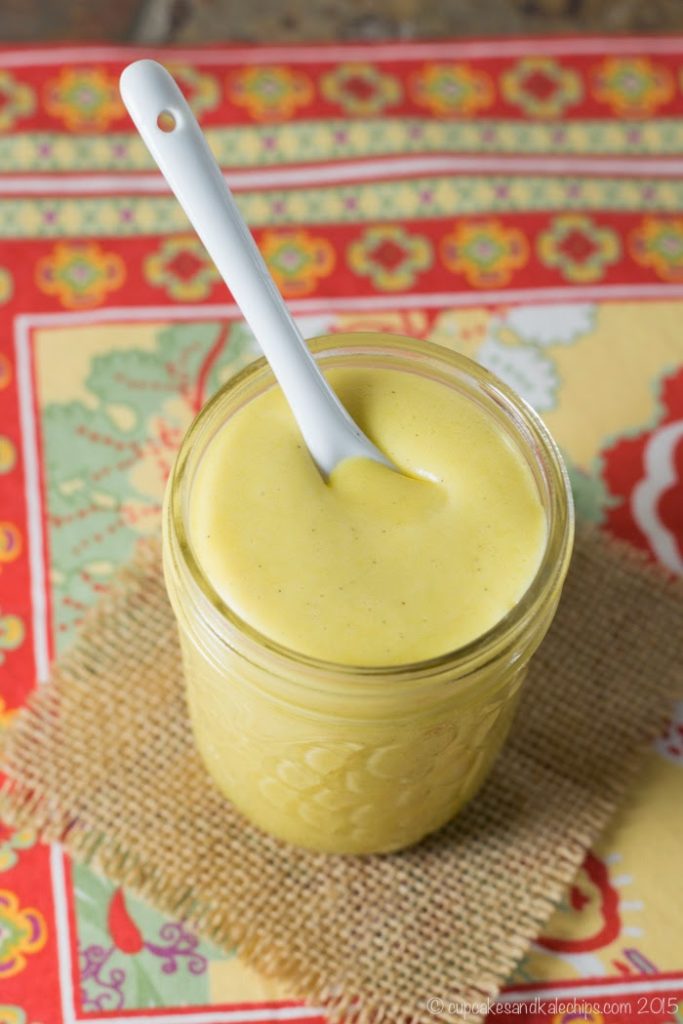 Disclosure: Nielsen-Massey Vanillas, Bob's Red Mill, Silpat, Quirk Books and Dixie Crystals/Imperial Sugar are providing the prizes free of charge. These companies are also providing the bloggers with samples and product to use for #VanillaWeek. All opinions stated are my own.