#VanillaWeek has come to an end and I am so happy with all the wonderful Vanilla recipes my Blogging Friends and I have shared with you!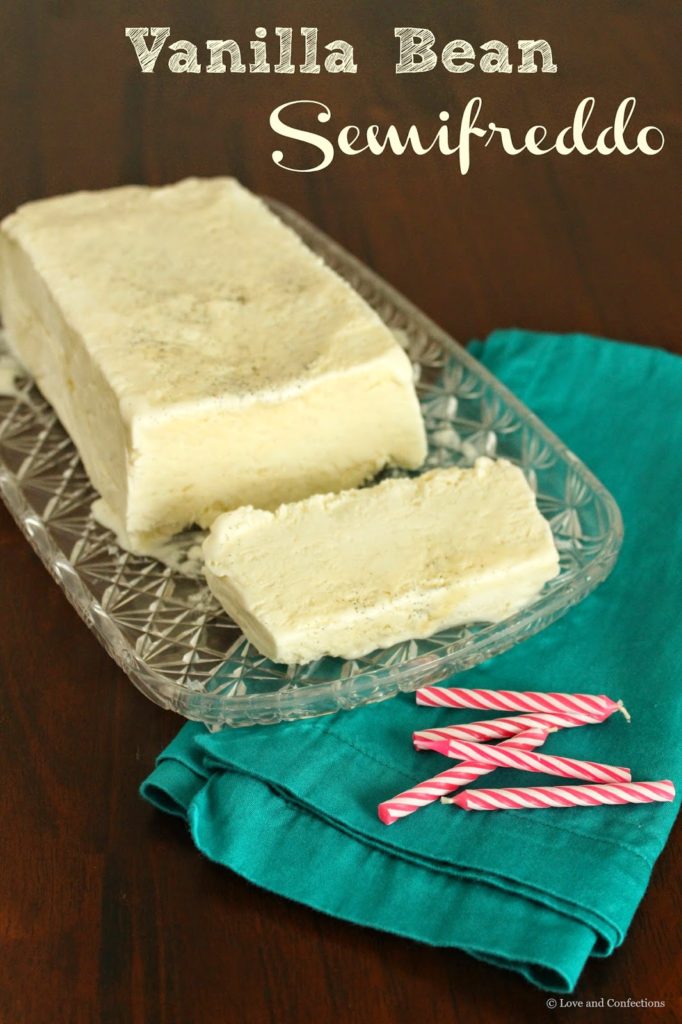 It's the last day of #VanillaWeek. What a wonderful week it has been. I loved making all these delicious vanilla dishes for you. If you haven't already seen them, I hope you will visit my Vanilla Bean White Hot Chocolate, Vanilla Bean Doughnuts, Vanilla Bean Tiramisu, Vanilla Bean Ladyfingers and Vanilla Bean Macarons. Today is the last day to enter, so don't forget to head on over to my blog post with all the details for the #VanillaWeek Giveaway! The #VanillaWeek Bloggers have made some amazing dishes this week and I can't thank the sponsors enough for providing the prizes.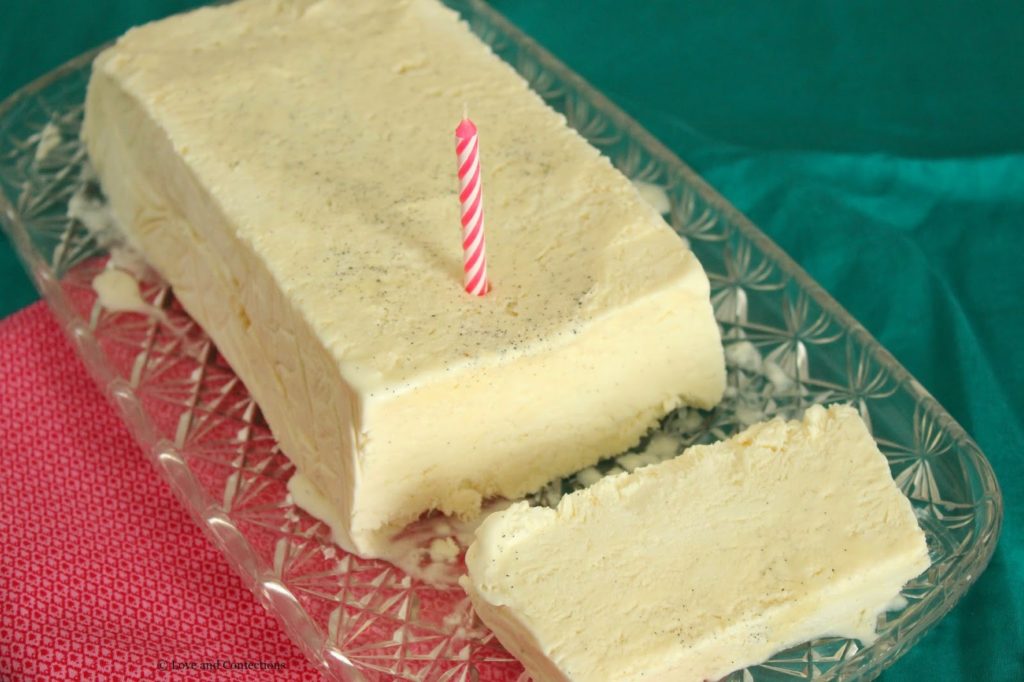 I am celebrating, not only the end of #VanillaWeek, but also Love and Confections' birthday. Five years ago yesterday I created Love and Confections on a whim. I wanted to share my love of baking and pastry and what I was working on in culinary school. I fell in love with food photography and the blogging world. I still have so much to learn, but am immensely proud of where I am. I have accomplished a lot in these past five years and I can't wait to see where the next five years takes me. Thank you to everyone who is a part of the Love and Confections family. I love sharing these recipes and hope you love them too.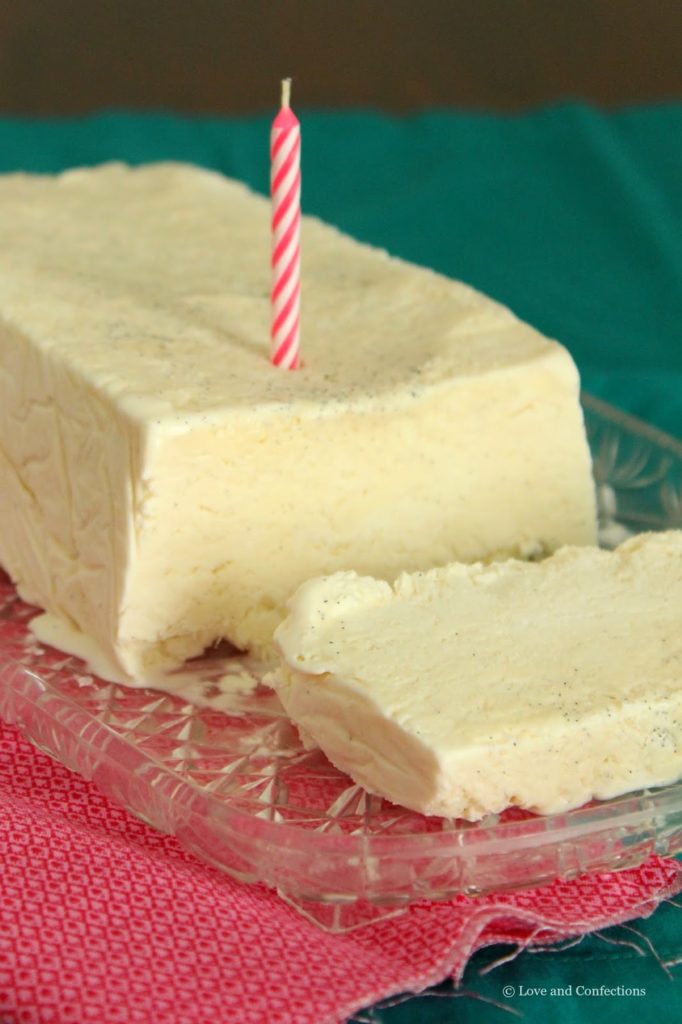 Now, onto the recipe… I love ice cream, but didn't want to pull out the ice cream maker this week, so I decided to do a semifreddo – or translated to "partially frozen" dessert. I am probably going to experiment with my own ratios and flavors soon, but for now, I decided to use Bon Appetit's version. A lot of times bloggers show only their best work and don't tell you about the fails in the kitchen, and believe me, there are some pretty big fails.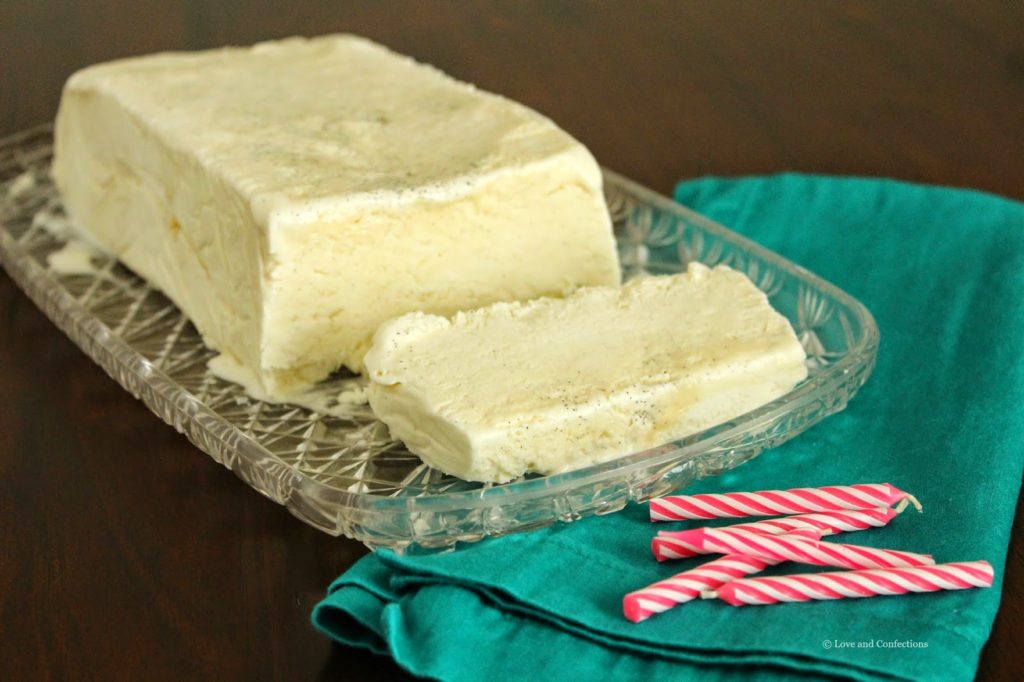 In all honesty I thought it would be a good recipe – it's from Bon Appetit for crying out loud – but it wasn't. The milk seeped to the bottom, carrying a bunch of vanilla seeds with it, and created an icy vanilla layer that I literally cut off so I could get a good picture. Here is the link for Bon Appetit's Semifreddo. I did not do the Pistachio and Strawberry layers, and instead just made the Vanilla layer as stated in the recipe. Sometimes you can't win 'em all. The layer that didn't separate was absolutely delicious, but I wish it had all the vanilla flavor that seeped out into the bottom. That just motivates me more to create a delicious Vanilla Bean Semifreddo that I will hopefully post soon.
Until next time,
LOVE & CONFECTIONS!
Here are more #VanillaWeek Blogger recipes:
Bourbon Vanilla Brownies from Take A Bite Out of Boca
Easy Vanilla Syrup & Vanilla Iced Coffee from Taste Cook Sip
Vanilla Bean Semifreddo from Love and Confections


Disclosure: Nielsen-Massey Vanillas, Bob's Red Mill, Silpat, Quirk Books and Dixie Crystals/Imperial Sugar are providing the prizes free of charge. These companies are also providing the bloggers with samples and product to use for #VanillaWeek. All opinions stated are my own.