Almond Beer-Battered Chicken Fingers are a delicious addition as a party appetizer, or great protein for any meal, salad or wrap.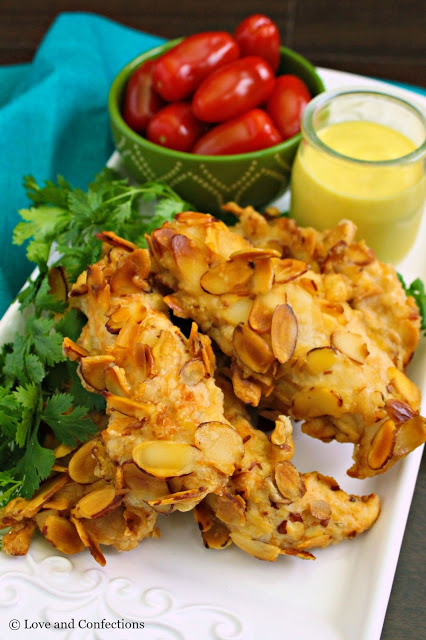 My mom used to make these amazing slivered almond, beer-battered chicken tenders when I was little. They were mostly as an appetizer for parties, but I would fill my plate with them and could have it as my meal.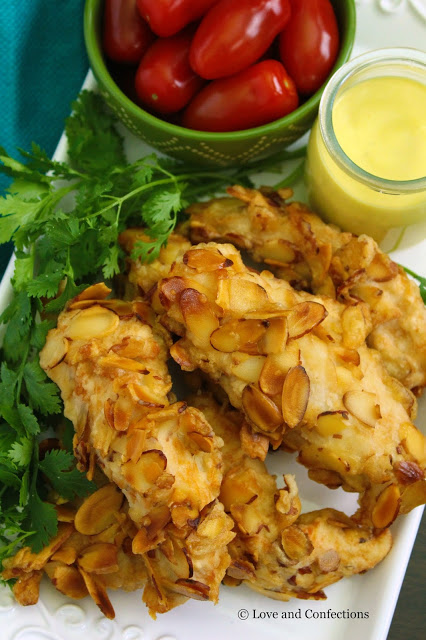 Dipping sauces for them varied, but basically anything tastes amazing with them. Barbecue sauce, honey mustard dressing, or ranch are perfect accompaniments. You can even take a twist with dips like sweet chili, peanut sauce, or hoisin.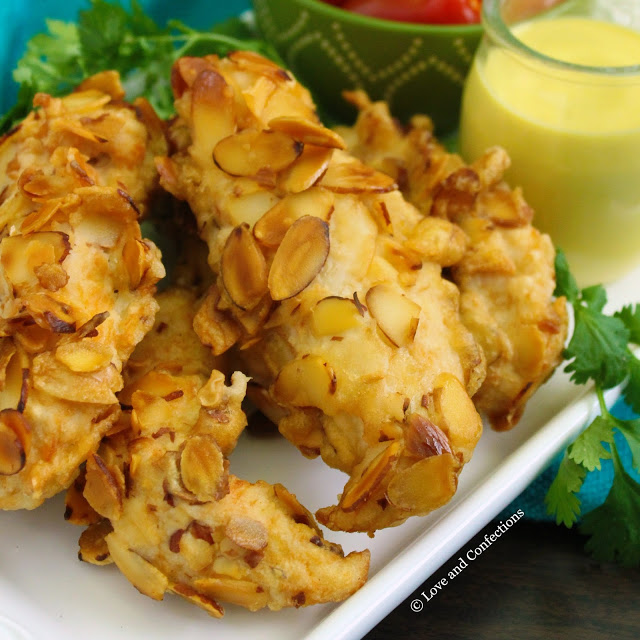 These chicken fingers take a little bit of prep work, but the results are amazing. The easiest way to make them is with a deep fryer. You can definitely fry these on the stove in a dutch oven, but to avoid splattering and making a mess, we have always friend them outside in an electric fryer. This Cuisinart CDF-100 Compact 1.1-Liter Deep Fryer, Brushed Stainless Steel
would be a great option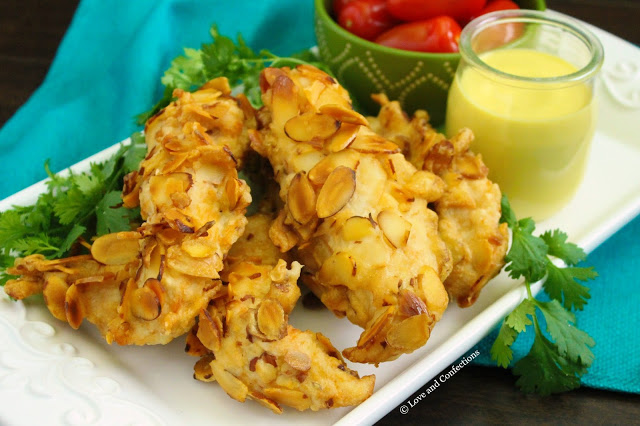 We usually make a big batch when preparing these, so I scaled down the recipe a bit. If you have leftovers, they can be crisped up in the oven for another meal too. I will even eat these chilled right from the fridge (even though they are best eaten when freshly made) because I love them so much.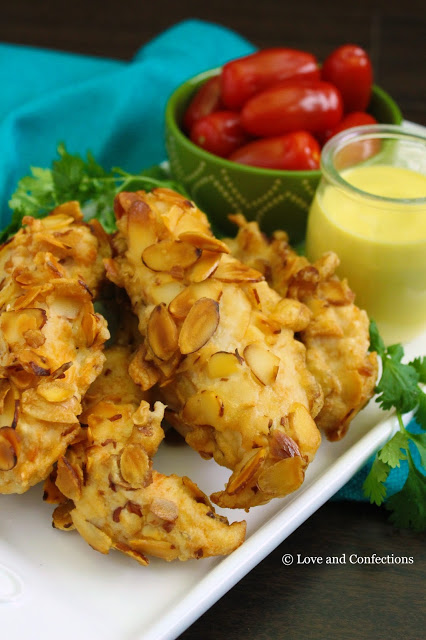 When making almond chicken for appetizers, you can cut a breast into 6 bite-sized pieces, or if you prefer strips, use chicken tenderloins, but make sure you remove the white tendon before coating in the batter. The chicken fingers are great on their own, but they are great on a salad or in a wrap! I hope you enjoy a family favorite and make my Almond Beer-Battered Chicken Fingers for your next gathering.
Almond Beer-Battered Chicken Fingers
By Love and Confections
Published 06/29/2017
Ingredients
1 cup flour
1/2 teaspoon salt
1/2 teaspoon pepper
1 1/2 teaspoons baking powder
6-8 ounces light beer
2 pounds chicken tenders, cut in half
10 ounce bag sliced almonds
peanut oil for frying
Instructions
Combine flour, salt, pepper and baking powder in medium bowl. Whisk in light beer until batter is a little thicker than what a box cake mix looks like.
Line sheet tray with foil and spread half of the almonds on it. Dredge chicken in batter then lay on almond-covered sheet tray. Spread remaining almonds on top.
Heat fryer to 400F. In batches, fry chicken 2-2 1/2 minutes, or until cooked throughout.
Spread chicken on clean sheet tray lined with paper towels. Eat immediately.
Here are some great dip choices from fellow bloggers: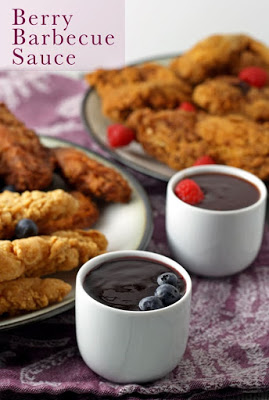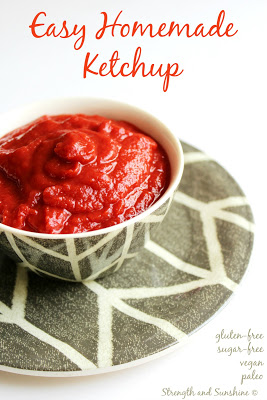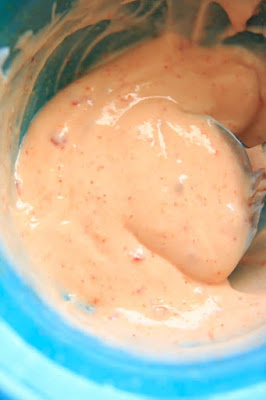 Until next time,
LOVE & CONFECTIONS!
This post contains affiliate links.