This shop has been compensated by Collective Bias, Inc. and its advertiser. All opinions are mine alone. #MVCheezIt #CollectiveBias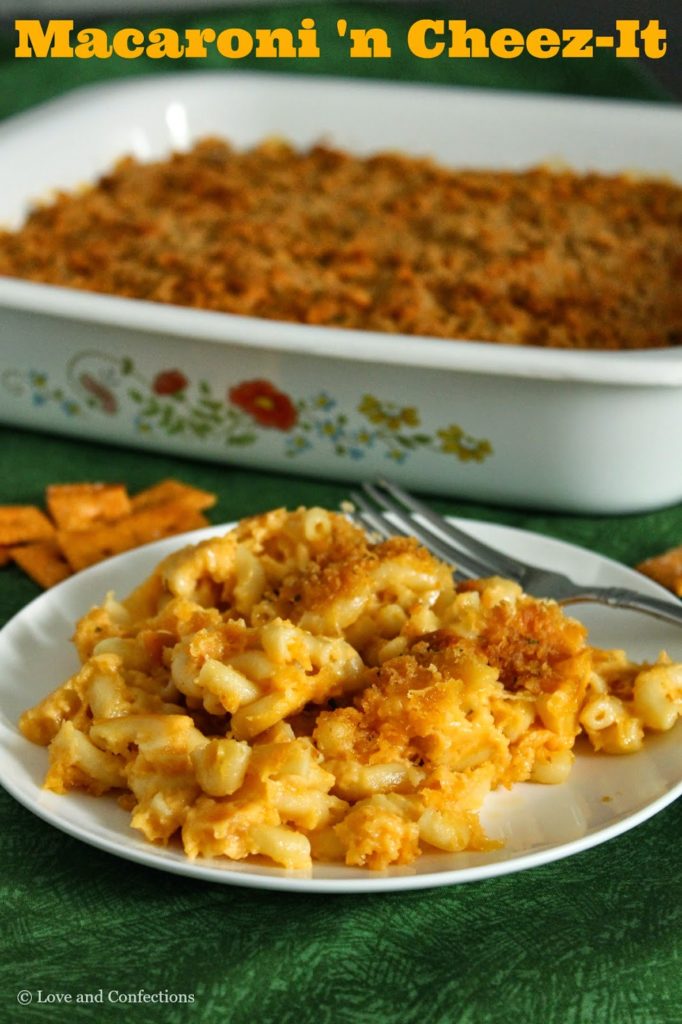 While everyone is gathering to watch the college basketball games and cheering on their favorite team, these parties are really all about the food. I love appetizers, but sometimes I want something more filling than just finger food. Baked Macaroni 'n Cheez-It is a great way to use my favorite snack and kick it up a notch. Ooey gooey, warm melty cheese mixed with macaroni, then baked with a crunchy Cheez-It topping – yes please! Forget who just scored, this Baked Macaroni 'n Cheez-It takes home the title.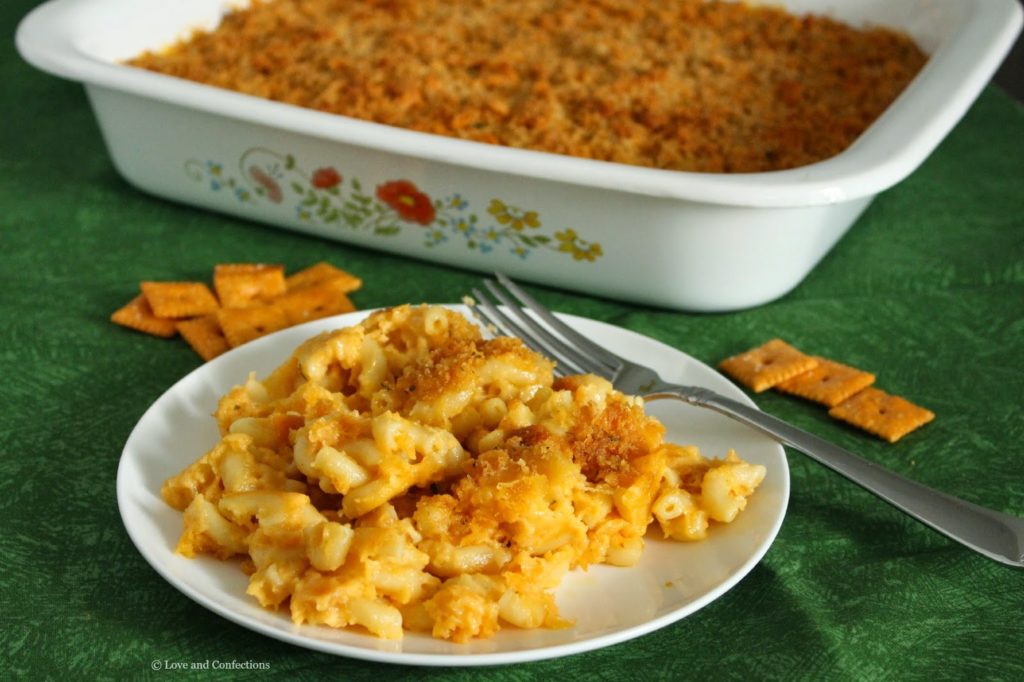 Dips, drinks, and other goodies always make their way into my shopping cart when I am at Target before game-day. I usually meander through the aisles, but I always end up in the "Snacks, Chips, Cookies and Crackers" aisle to stock up. That's where I picked up a box of Original Cheddar Cheez-It Grooves and Cheez-It Baked Snack Crackers. Both were delicious additions to my recipe today – they gave it a nice crunch and cheesy bite!
If you have a competitive side, like me, then I'm sure you already have printouts waiting to go. Mr. L&C and I always have a friendly competition when it comes to watching the basketball games. We each pick out our favorites, assign point values and tally up scores to see who ultimately wins. Don't forget to enter the Most Valuable Cheese Contest. It takes place from February-April 2015. You can vote on your favorite flavors and varieties from six popular Cheez-It flavors and play games for a chance to win $10,000!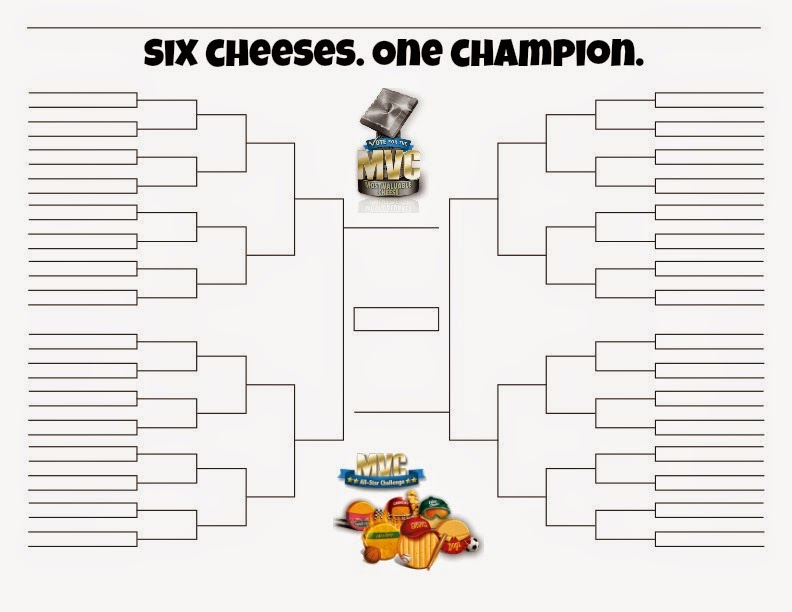 If wanting a delicious dish isn't enough to get your taste-buds going, then this deal will – Cheez-Its are on sale at Target, 3/$8. If you use Target's Cartwheel app you can also save an additional 35% off this sale price when you buy 3 varieties of Cheez-Its.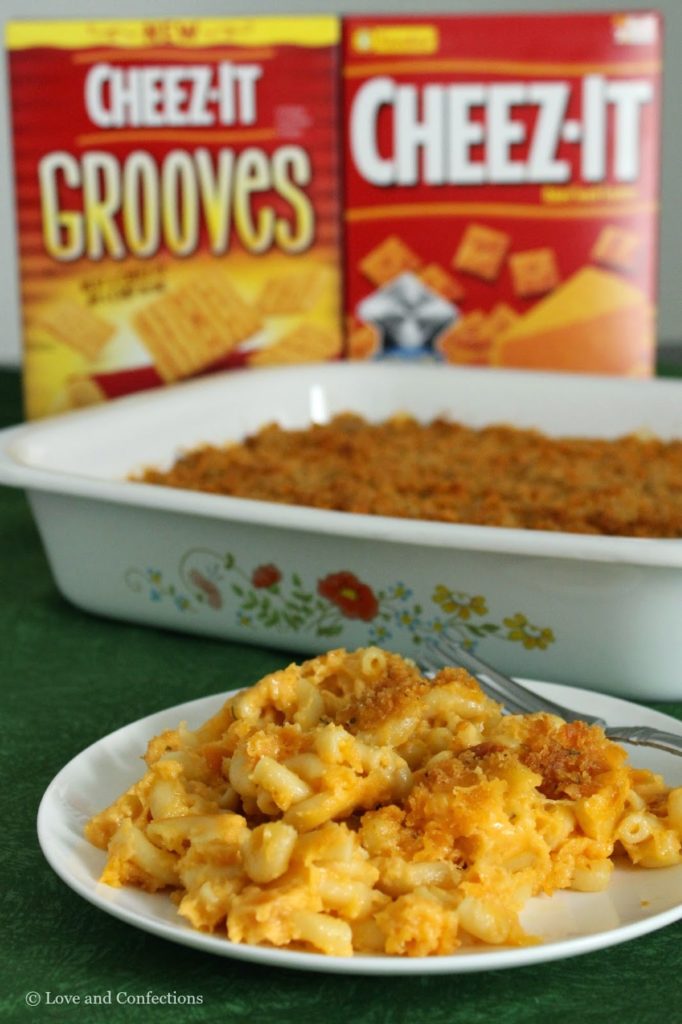 Measure out your Cheez-Its and, with a food processor, pulse them into crumbs and small pieces.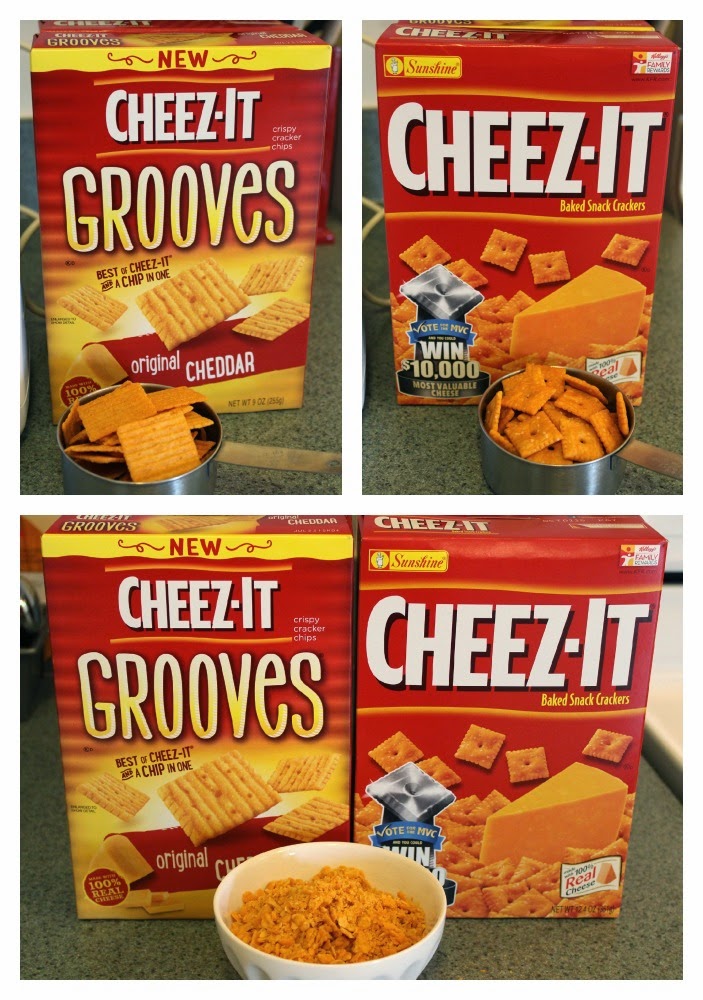 Shred your blocks of cheese with the food processor. Blocks of freshly-grated cheese melt better in the cheese sauce than pre-shredded cheese.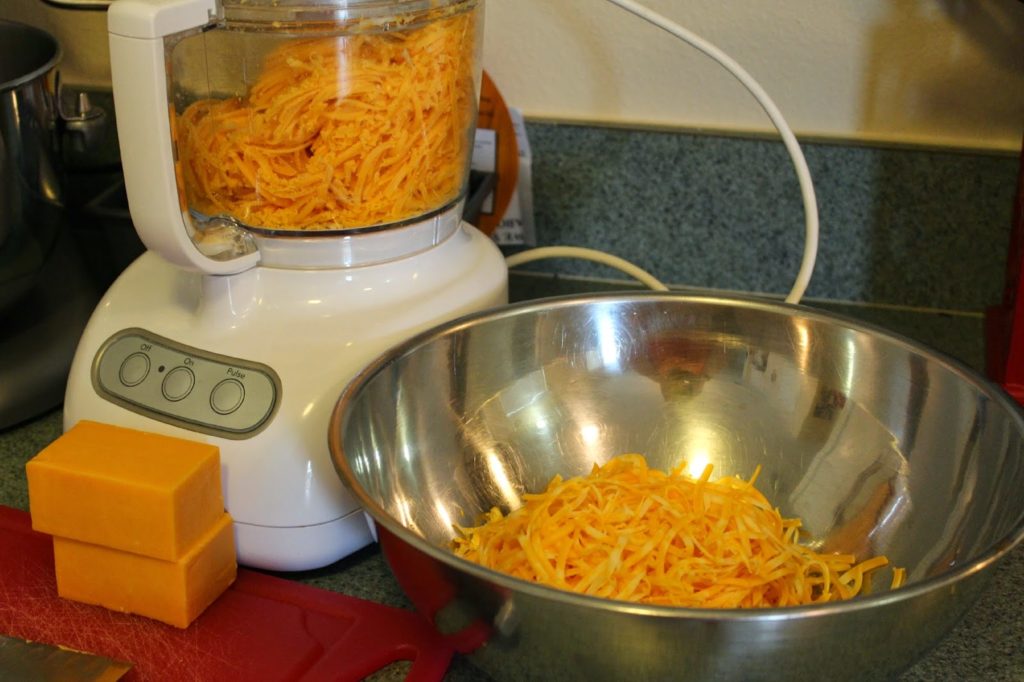 Make roux, then whisk in milk, followed by the cheese after it thickens. Boil the pasta while you are making the cheese sauce.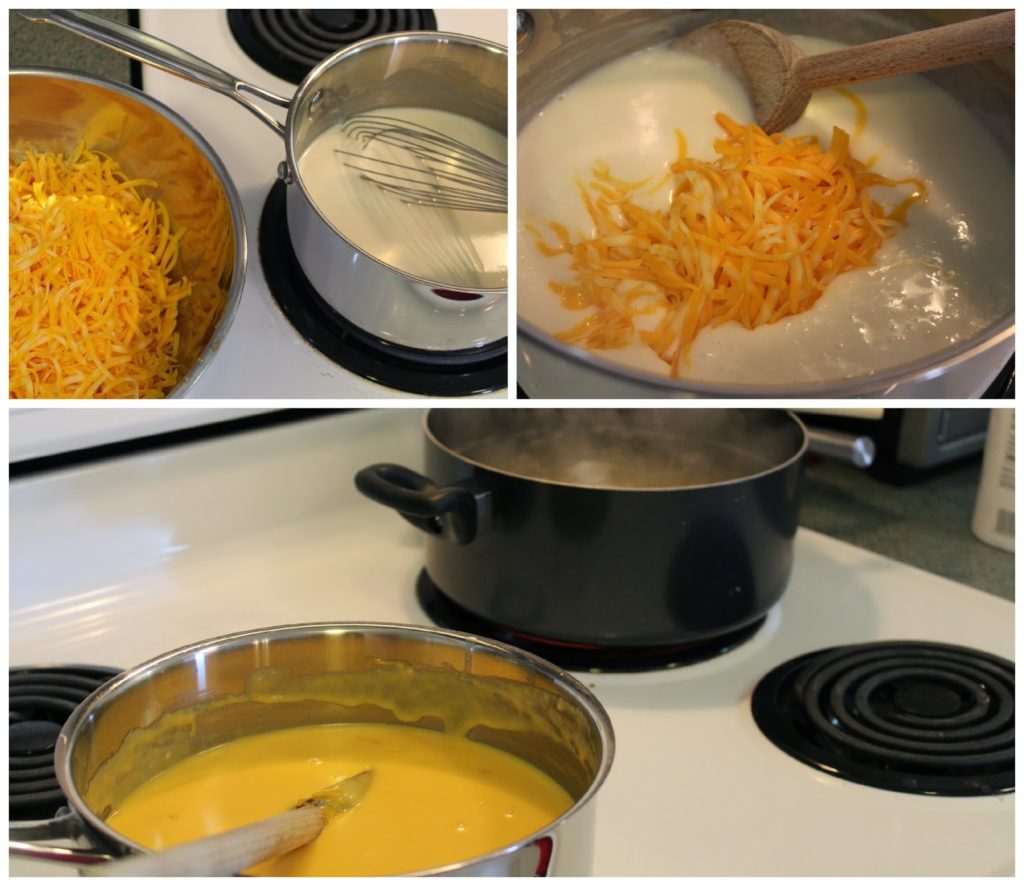 Once everything is mixed together, melt the butter, mix with remaining Cheez-It crumbs and seasoned breadcrumbs, and sprinkle over top. Bake in the oven and enjoy!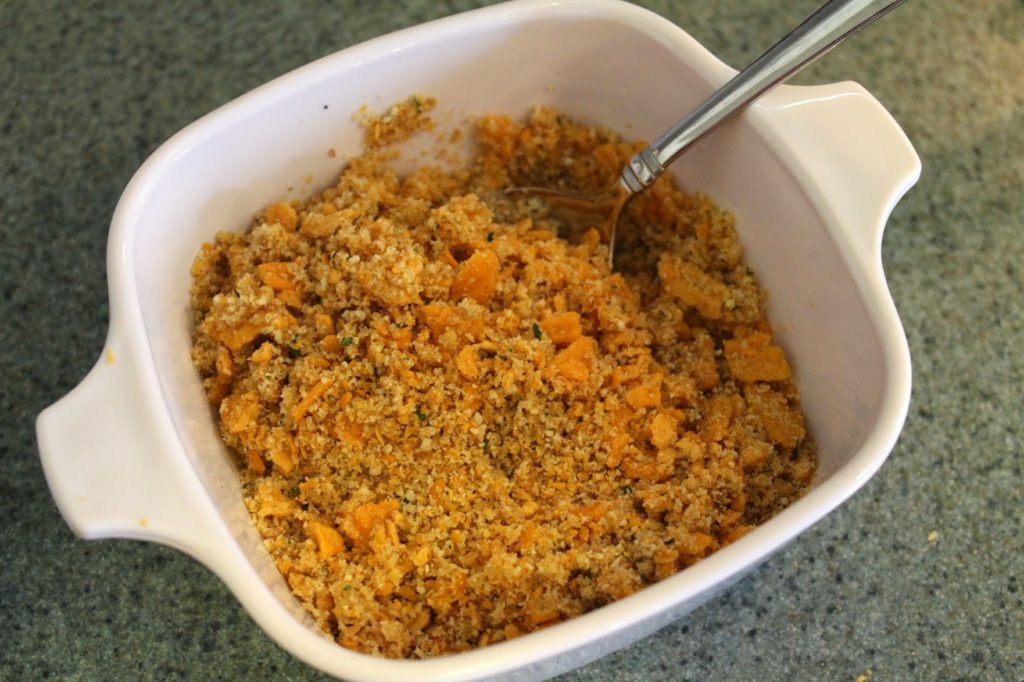 So… which Cheez-Its varieties are you going to choose for game time?


Baked Macaroni 'n Cheez-It
A Love and Confections original recipe
Click here for a printable recipe
Baked Macaroni 'n Cheez-It Ingredients:
– 1 cup Original Cheddar Cheez-It Grooves, crushed
– 1 cup Cheez-Its, crushed
– 16 ounces Sharp Cheddar Cheese block
– 8 ounces Colby Cheese block
– 4 tablespoons Butter
– 4 tablespoons All-Purpose Flour
– 2 & 1/2 cups Whole Milk
– 1 pound Elbow Macaroni
– 2 tablespoons Butter, melted
– 1/2 cup Seasoned Breadcrumbs
Baked Macaroni 'n Cheez-It Directions:
1. Heat oven to 350F. Grease the sides and bottom of a 9×13 baking dish with spray and set aside.
2. While completing the next few steps, follow the instructions on the pasta package, bring salted water to a boil and cook the pasta, then drain it and return the the pot.
3. Pulse the Cheez-Its Grooves and Cheez-Its in a food processor until crumbs form and set aside.
4. Shred the blocks of Sharp Cheddar and Colby Cheese with the food processor and set aside.
5. In a medium saucepan, heat the 4 tablespoons of Butter until it melts. Add in the Flour and whisk until there are no more lumps (a roux). Heat the Milk in the microwave until it is slightly warm, then slowly pour into the roux while whisking constantly. Whisk until the sauce thickens. Add in the cheese and switch to a heatproof spatula to stir until it is all melted.
6. Pour the Cheese Sauce onto the pasta and add in half of the pulsed Cheez-Its. Stir to combine and pour into prepared baking dish.
7. Melt 2 tablespoons of Butter, then mix with Breadcrumbs and remaining Cheez-It Crumbs. Sprinkle over the entire top of the Macaroni 'n Cheese.
8. Bake for 20-25 minutes, or until golden brown and hot throughout. Enjoy!
Until next time,
LOVE & CONFECTIONS!