Fresh ingredients and a tangy curry topping combine to create a copycat Chicken Kitchen Chop Chop with Curry Mustard Sauce – an easy dinner for any night of the week.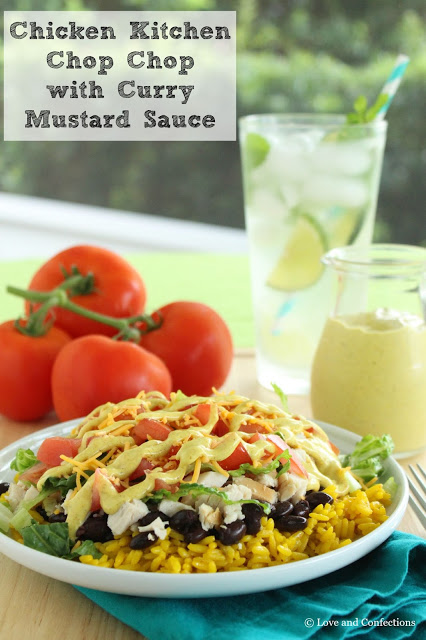 Chicken Kitchen Chop Chop with Curry Mustard Sauce is one of my favorite meals. It reminds me of when I used to live in Miami. The line to order was usually out the door, but it moved quick. If we happened to have a half day at school, I would usually try to get my lunch from there.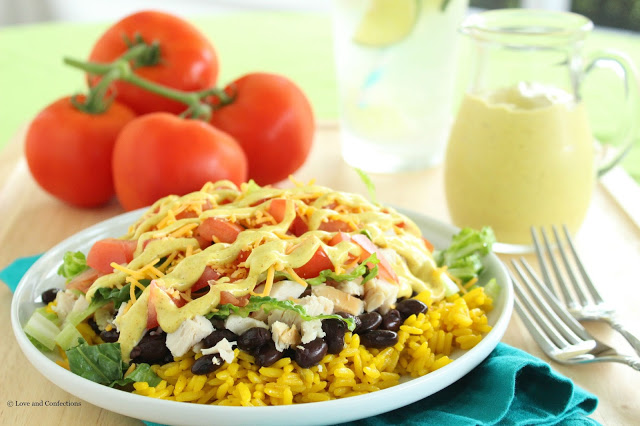 Chop Chop quickly became a favorite for KB and I. The Chop Chop bowl isn't anything too special, just fresh ingredients and delicious chicken. When you get to the end of the line and they ask you what sauce you want, and we always got the Curry Mustard Sauce. It's spicy, creamy, tangy and perfectly delicious on all the Chop Chops.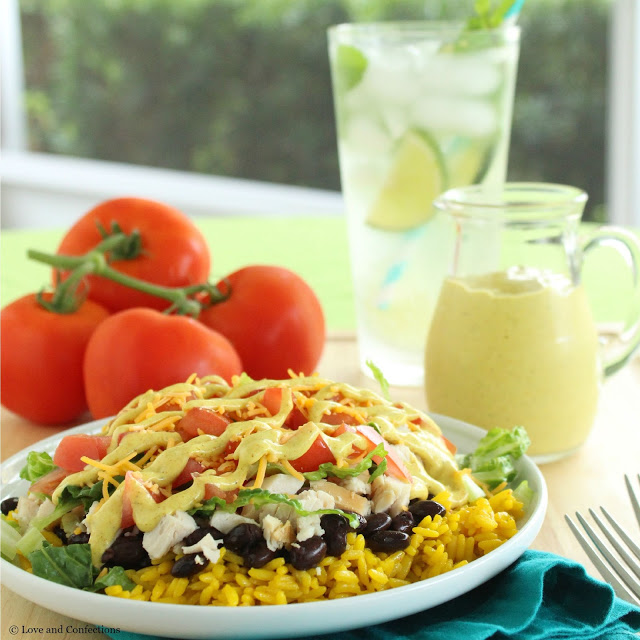 When I moved to Orlando for college, there was no Chicken Kitchen anywhere near. If I happened to go home and visit my family on the weekend or during Summer break, I stopped for Chop Chop before I had to drive back to school. For a brief period, a Chicken Kitchen opened up in Orlando, but it didn't last too long – it wasn't in the greatest part of town. My hopes of having a Chicken Kitchen close by never happened.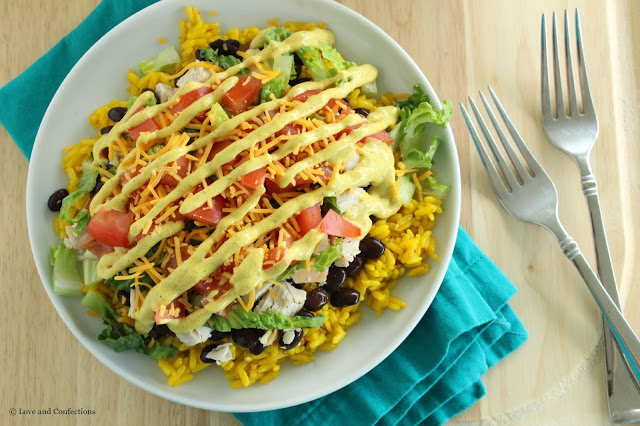 One day, a few years back, I was craving Chop Chop even though I hadn't eaten it in years. I played around with ingredients until I created the perfect copycat Curry Mustard Sauce. It was like Angels started singing. I could now have this glorious sauce anytime I wanted, and it was so simple. My go-to order was the Cuban Chop Chop with yellow rice, black beans, chicken, lettuce, tomato, cheese, sour cream and guacamole. It's kind of like a Cuban rice bowl and the Curry Mustard Sauce is the "cherry on top".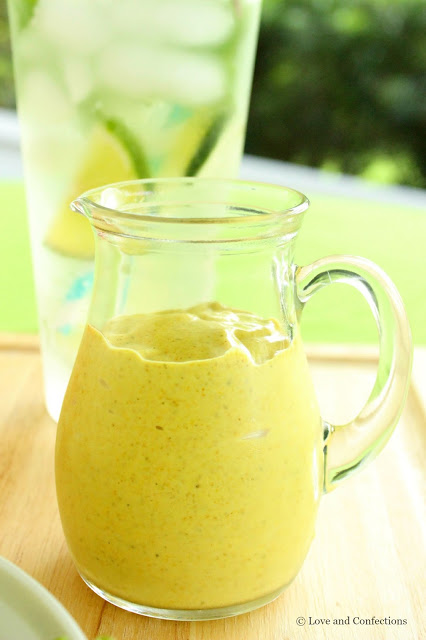 Using a prepared rotisserie chicken helps make this recipe easy and perfect for any night of the week. Everyone can add whichever ingredients they like to the Chop Chop bowl and top with the sauce. Hopefully you will make and try my Curry Mustard Sauce and if you have eaten from Chicken Kitchen before, let me know how it compares.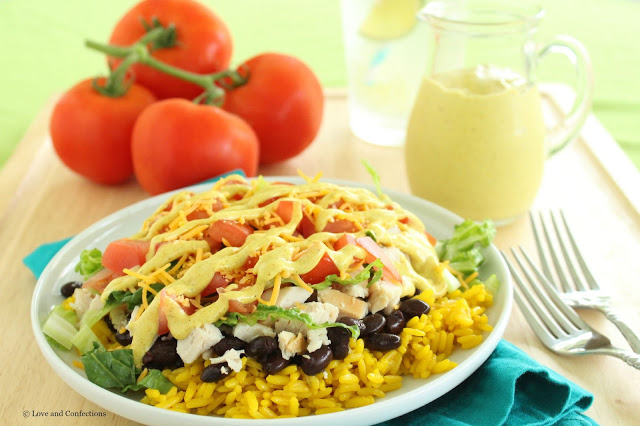 Chicken Kitchen Chop Chop with Curry Mustard Sauce
A Love and Confection original recipe
Click here for a printable recipe
Chicken Kitchen Chop Chop with Curry Mustard Sauce Ingredients:
– 6 tablespoons Mayonnaise
– 2 tablespoons Mustard
– 2 tablespoons Curry Powder
– 2 tablespoons Sour Cream
– 1/4 teaspoon Garlic Powder
– 1/2 teaspoon Granulated Sugar
– 3 tablespoons Water
– Yellow Rice
– Black Beans
– Rotisserie Chicken
– Shredded Lettuce
– Diced Tomatoes
– Shredded Cheddar Cheese
– Sour Cream
– Guacamole
Chicken Kitchen Chop Chop with Curry Mustard Sauce Directions:
1. In a medium bowl, whisk together the Mayonnaise, Mustard, Curry Powder, Sour Cream, Garlic Powder and Granulated Sugar. Whisk in the Water, cover with plastic wrap and refrigerate 1 hour.
2. Prepare the Chop Chop Bowl, to your liking, with the remaining ingredients. Top with some of the Curry Mustard Sauce. Enjoy!
Until next time,
LOVE & CONFECTIONS!