Italian Zucchini Boats are a great dinner for any night of the week. They are easy to make and one of my favorite vegetables! You can eat them as-is or add a side of pasta too.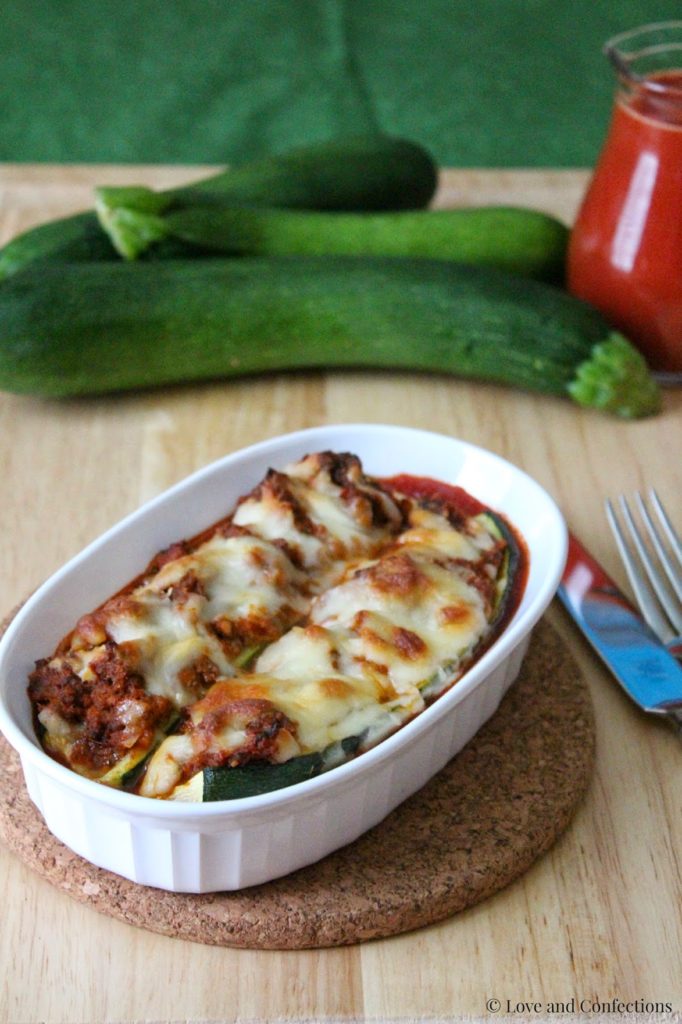 When I was at my local farm store, I couldn't help but grab a bunch of zucchini. This package of zucchini I bought had about 6 or 7, for the same price my local supermarket charges for 3-4. We always seem to have zucchini in the house, for both baking and dinner. I love zucchini in my baked goods because it gives that added veggie goodness and you can't really tell it's in there.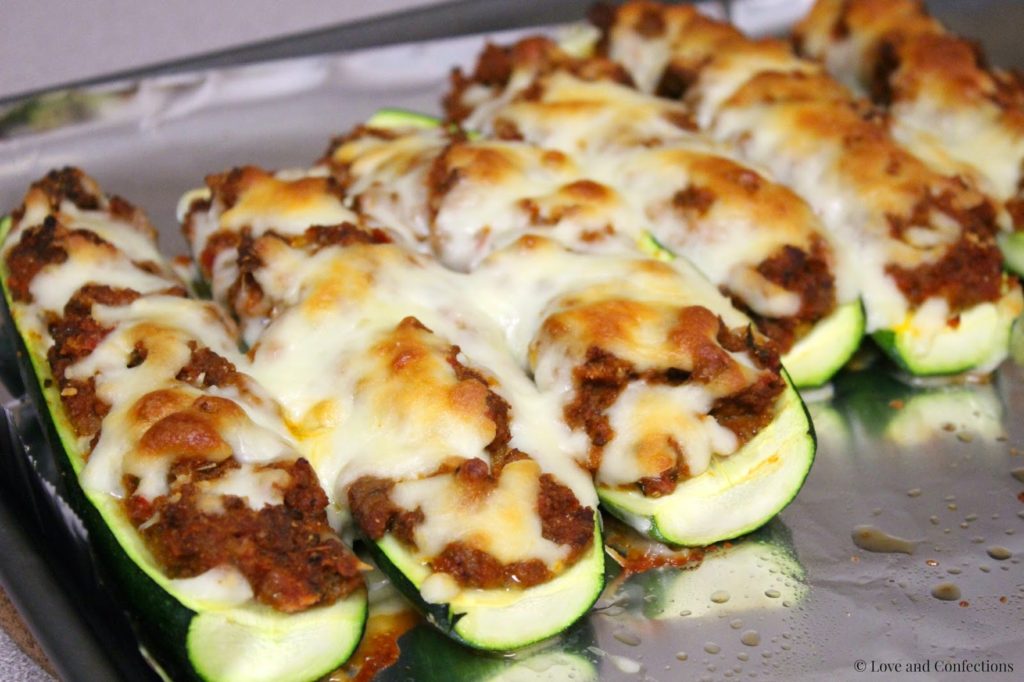 Instead of using the zucchini in my normal couscous dish – which I still need to blog about – I opted to go a different route.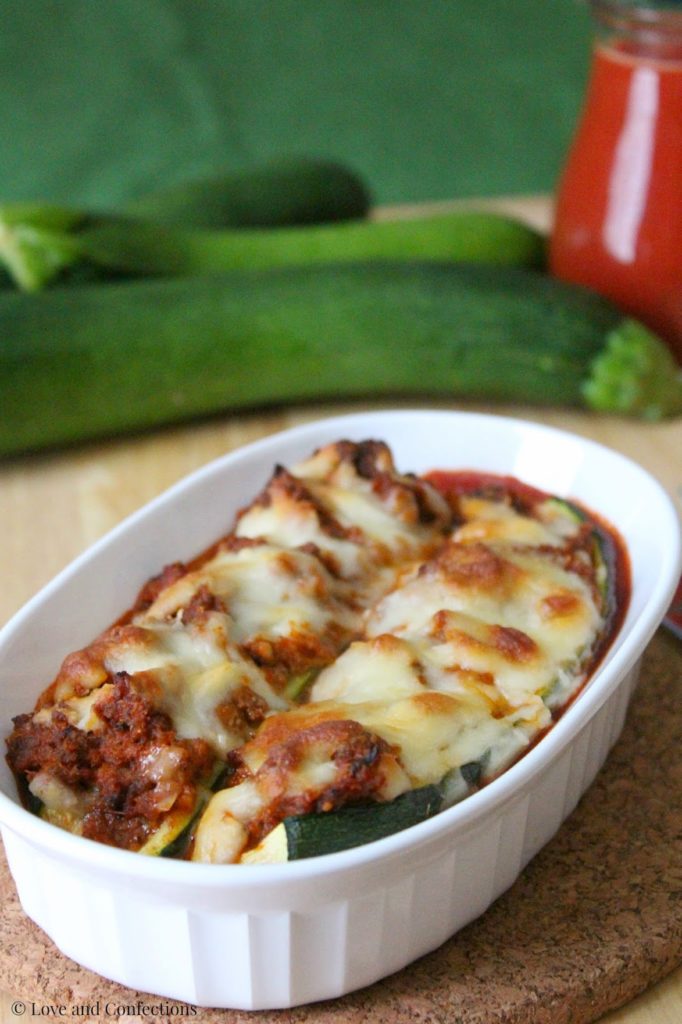 Italian Zucchini Boats
a Love and Confection original recipe
Click here for a printable recipe
Yield 1/2-1 Zucchini per person
Italian Zucchini Boat Ingredients:
– 3 medium Zucchini
– 1/2 pound Ground Beef
– 8 ounces Tomato Sauce
– 1/2 teaspoon Garlic Powder
– 1/2 teaspoon Onion Powder
– 1 teaspoon Italian Seasoning Blend
– 1 teaspoon Basil (I use this brand)
– Salt and Pepper, to taste
– Olive Oil
– 1 cup shredded Mozzarella Cheese
Italian Zucchini Boat Directions:
1. Heat oven to 350°F. Prepare a medium-sized CorningWare or jelly roll pan with a small amount of non-stick baking spray.
2. Cook the Ground Beef in a medium to large pan. Drain off any excess fat. Put the beef back into the pan along with the Tomato Sauce, Garlic Powder, Onion Powder, Italian Seasoning, Basil and Salt and Pepper. Keep on low/simmer while you prepare the rest.
3. While the Beef is cooking, wash the Zucchini, cut off both ends and split down the middle with a knife. With a spoon, scrape out the seeds and discard. Scrape out a bit more of the flesh, chop it, and add it to the Beef mixture.
4. Line the Zucchini halves up in your baking tray, they can be touching because when they are filled it helps to keep them upright, drizzle with a bit of Olive Oil and Salt and Pepper. Bake it in the oven for about 10 minutes, then get ready to fill.
5. Spoon the beef mixture into the zucchini boats, being careful not to touch the sides of the hot pan. then top with Mozzarella Cheese. Bake in the oven for an additional 20-25 minutes, or until the cheese is melted and the zucchini is cooked to your liking.
6. Eat as is or serve with a side of pasta and sauce. Please be careful, they are extremely hot and might need to cool a few minutes before eating. Enjoy!
Until next time
LOVE & CONFECTIONS!
Disclaimer: I was not compensated or given product for this post. I only use products I love and all opinions are my own.