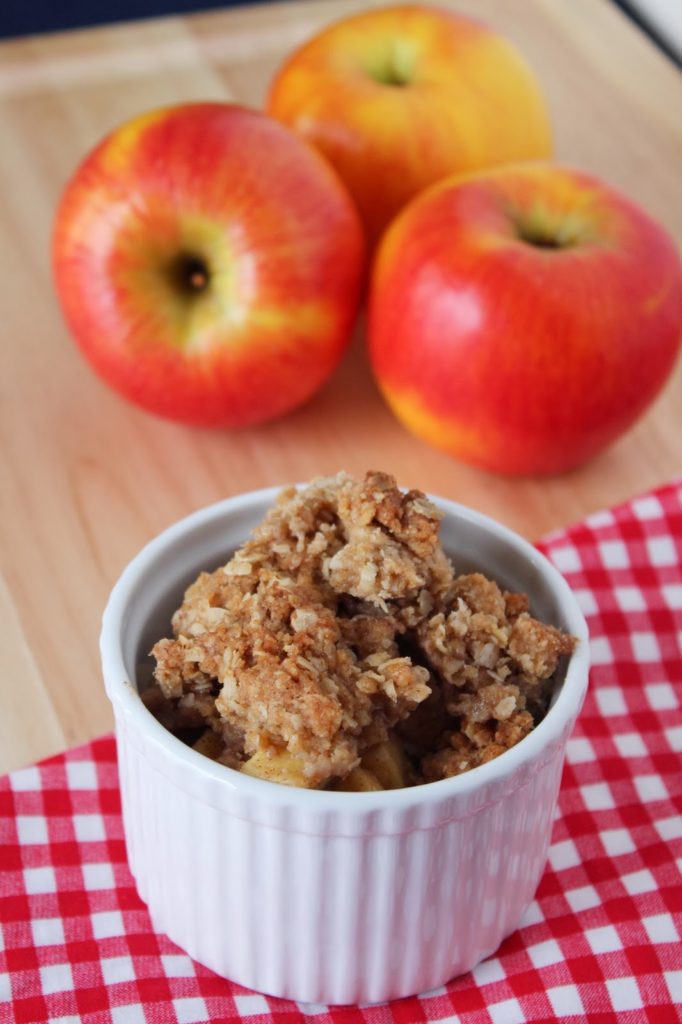 While most of the north has snow, ice or below freezing temperatures, it's 65 outside here. If you need something to warm you up on a cold Winter day, try this Apple Crisp. It has just the right amount of spice and is perfect hot out of the oven with a scoop of vanilla bean ice cream.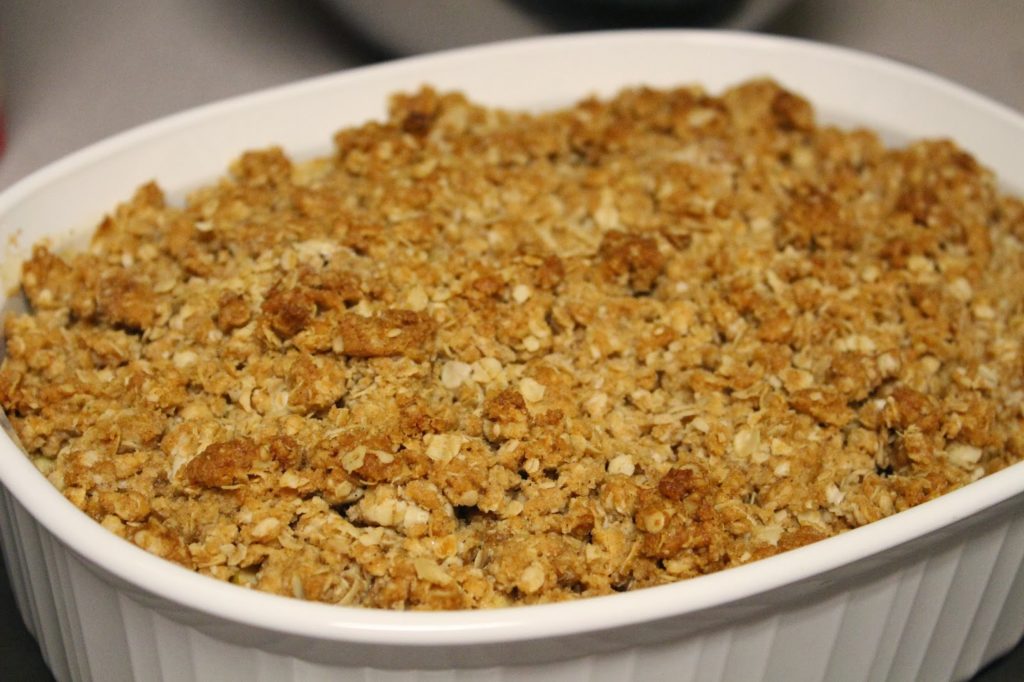 Stemilt growers was very kind and provided me with a dozen gorgeous Pinata Apples. "Pinata apples are crisp and juicy, equal parts sweet and tart, with a classic apple flavor that finishes with a tropical hint. They have the same thin skin as the Golden Delicious, which means they can be used for any culinary purpose. They hold their shape to cooking temperatures, making them a great choice for classic apple pie or roasted alongside pork tenderloin. And their pretty red-orange color and crisp texture make them the perfect apple for adding fruit flavor to a fresh green salad."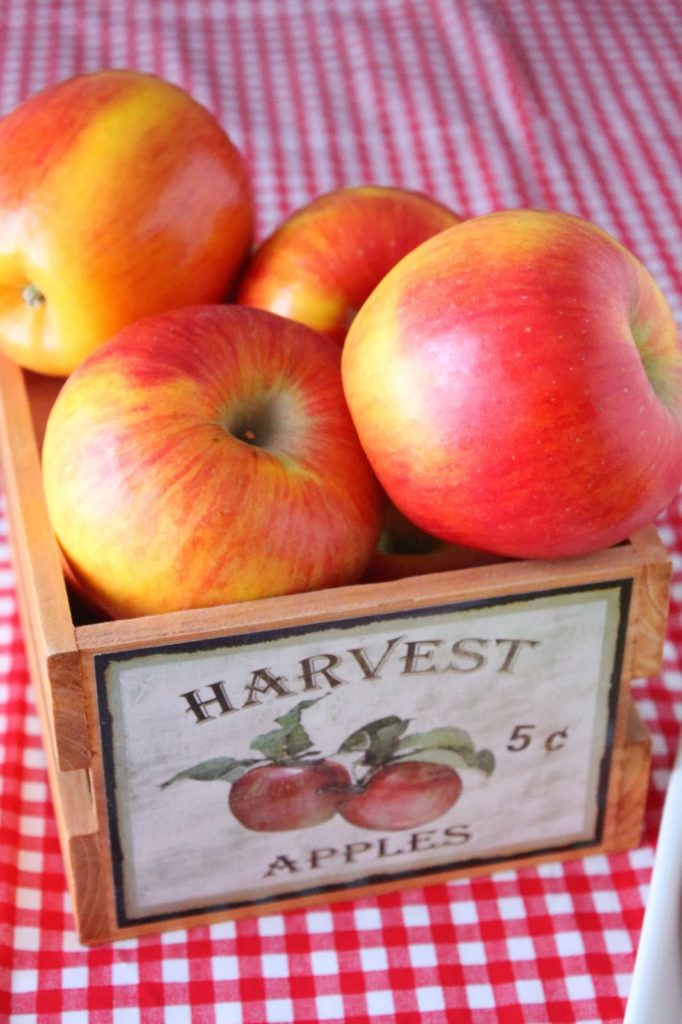 To read more about the Pinata Apple, check out the
Stemilt Blog
. You can find these beautiful apples in stores from November through April. Give Stemilt some love by heading over to their
website
. You can also find them on
Facebook
,
Twitter
and
Pinterest
. In addition to apples, Stemilt also grows pears, cherries and Summer stone fruit.
Pinata Apple Crisp
a Love & Confections original recipe
Pinata Apple Crisp Ingredients:
– 8 Pinata Apples, peeled, cored and diced
– 1 tablespoon Lemon Juice
– 3/4 cup Granulated Sugar
– 1/4 cup Brown Sugar, lightly packed
– 2 tablespoons All Purpose Flour
– 1/2 teaspoon Salt
Pinata Apple Crisp Topping Ingredients:
– 1 cup Old Fashioned Oats
– 1 cup All Purpose Flour
– 1 teaspoon ground Cinnamon
– 1/4 teaspoon Salt
– 1 cup Brown Sugar, lightly packed
– 1 stick Unsalted Butter, melted and cooled
– 2 teaspoons Vanilla Extract
Pinata Apple Crisp Directions:
– Heat oven to 350F and lightly grease a 9×13 baking dish or Corningware of equivalent size.
– Combine Apples with Lemon Juice in a large mixing bowl. In a small bowl, combine the Granulated Sugar, Brown Sugar, Flour, Pumpkin Pie Spice and Salt. Sprinkle over the Apples and toss to coat. Pour Apples in the baking dish and make sure they are in an even layer.
– In a small bowl, combine the Oats, Flour, Cinnamon and Salt. Add in the melted, cooled Butter and the Vanilla Extract. The easiest way to combine is using your hands.
– Sprinkle oat mixture over apples and bake for 40-50 minutes, depending on your oven, until the oat mixture is golden brown and the apples are tender.
– Best served warm and with a scoop of vanilla bean ice cream. Enjoy!
Until next time,
LOVE & CONFECTIONS!
Disclaimer: I received a dozen Pinata Apples from Stemilt to use for a recipe. All opinions are my own.