Traditional bread pudding takes on new flavors with butterscotch and pecans. This sweet and crunchy version is super easy to make and best served warm and topped with vanilla ice cream and butterscotch sauce for a delicious and decadent dessert.
This sponsored post is written on behalf of the
Dixie Crystals
. All opinions are my own.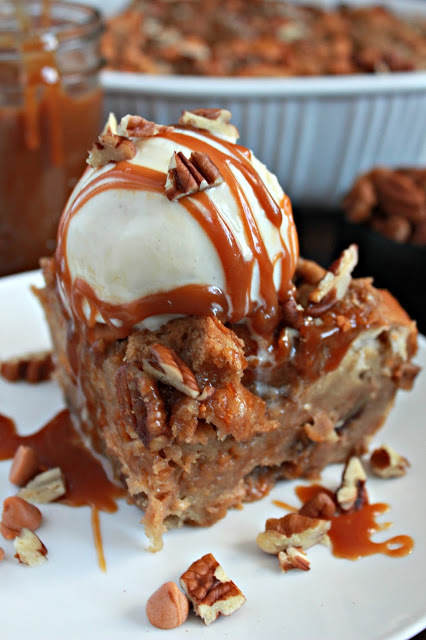 I love bread pudding because there are so many different flavor combinations. I like my bread pudding with a little crunch on top crust and a soft creamy inside. The key to a great bread pudding is to have a soft center without the bread pieces turning into one big pile of mush. This Butterscotch Pecan Bread Pudding has a nice sweet and nutty flavor from both the butterscotch chips, Dixie Crystals butterscotch sauce and pecans.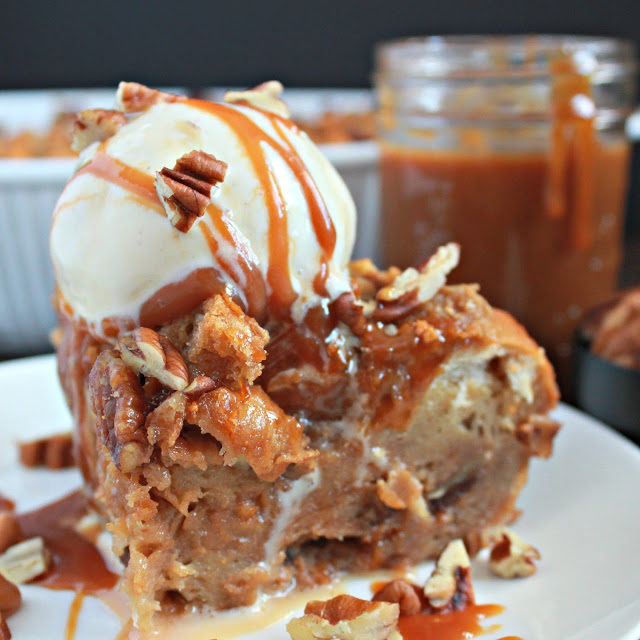 Bread pudding is definitely a comfort food of the pastry world. I wasn't really into bread pudding until going to culinary school. We made some with leftover bread from our bread class and it was love at first bite. Since then I have been creating bread puddings year-round.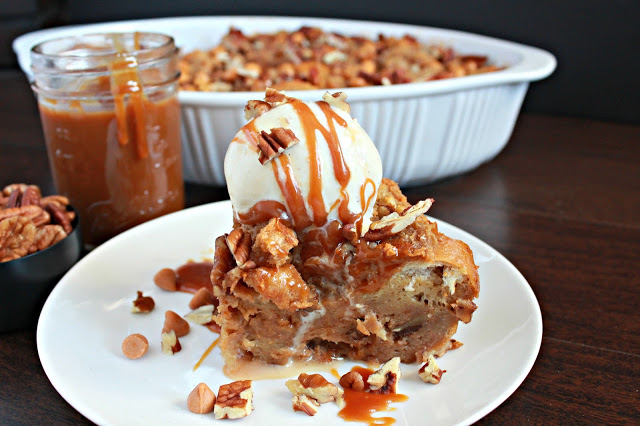 They can really be made for every season – light, fruity and served with ice cream for the Spring and Summer; apple, pumpkin and holiday-spiced flavors for Fall and Winter! One of my recent favorites is my Cherry Chocolate Chip Almond Bread Pudding with Amaretto Whipped Cream. I have also made Pumpkin Bread Pudding and Apple Pie Bread Pudding too.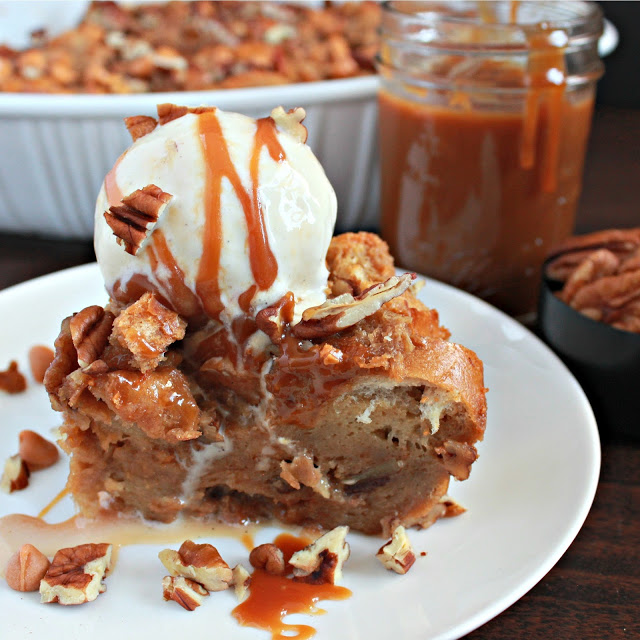 I also have to admit that I eat bread pudding throughout the day, and not just for dessert. Sometimes I have a small bite for a snack, and it is really good in the morning with a cup of coffee – it's basically like a baked French toast anyway! This bread pudding can even be made ahead of time and reheated in a low oven. We will be enjoying it on New Year's Eve morning, while prepping for our annual New Year's party. Enjoy!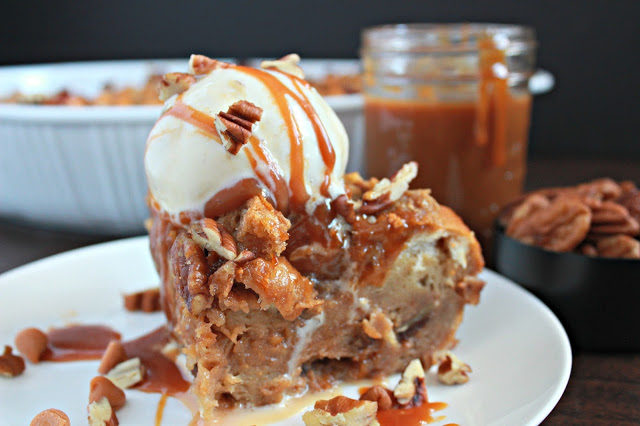 Until next time,
LOVE & CONFECTIONS!




I have an ongoing relationship with Dixie Crystals as a recipe developer and brand ambassador. Thank you for supporting the brands that make Love and Confections possible. This post may contain Amazon Affiliate links – if you make a purchase after clicking the link, the price will not be higher, but a portion of the sale will go towards the sustainability of this website. As always, all opinions are my own.