Slow Cooker Barbecue Ribs are moist, delicious and easy for any night of the week. Easy to bake Hushpuppies are a perfect side dish, plus enter my giveaway for $50 Visa Gift Card.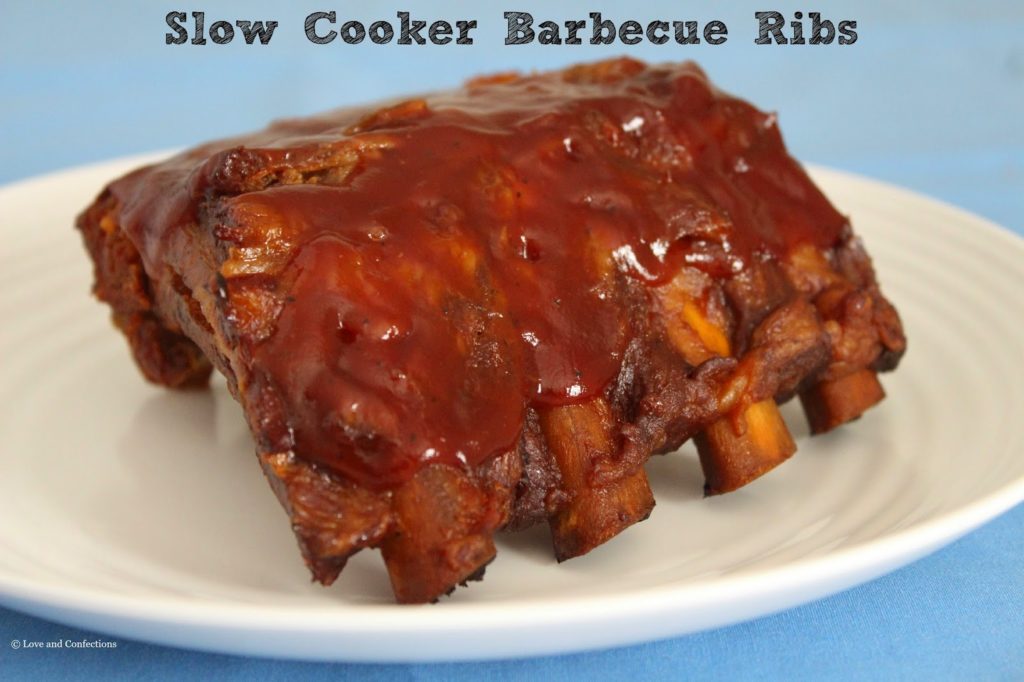 Barbecue Ribs are absolutely delicious! Homemade ribs are easier than you think and you don't have to go out to a restaurant to enjoy that fall-off-the-bone goodness. These babies were one of the things I wasn't allowed to have when I was younger because of braces. My parents sometimes gave me "contraband ribs" but not often. I love cooking these ribs, because the house smells absolutely delicious. You can't have ribs without some amazing side dishes too, like macaroni 'n cheese or hushpuppies!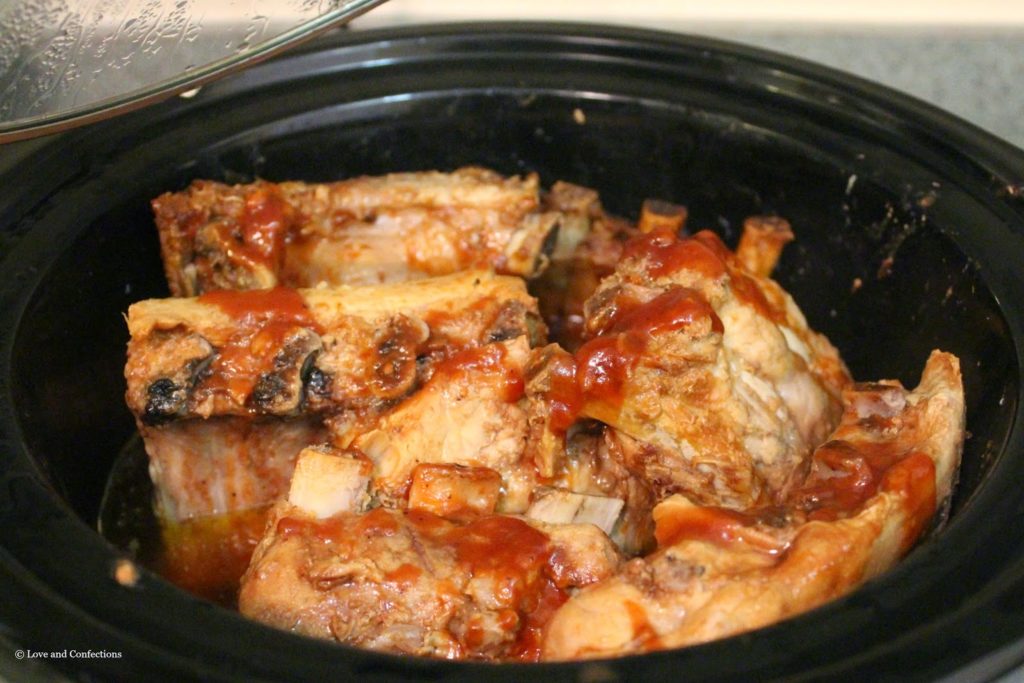 I had never tried hushpuppies until my parents moved to North Carolina. We really didn't have them available while growing up in Miami. Hushpuppies were a completely new food to me, and I had to try them to see what they were all about. My parents took me to their local restaurant that serves barbecue, fried chicken, Brunswick stew and hushpuppies. I instantly fell in love with them. Every time I visited my parents, I requested we go for some Brunswick Stew and Hushpuppies. I loved them so much, I even had them at Mr. L&C and my rehearsal dinner.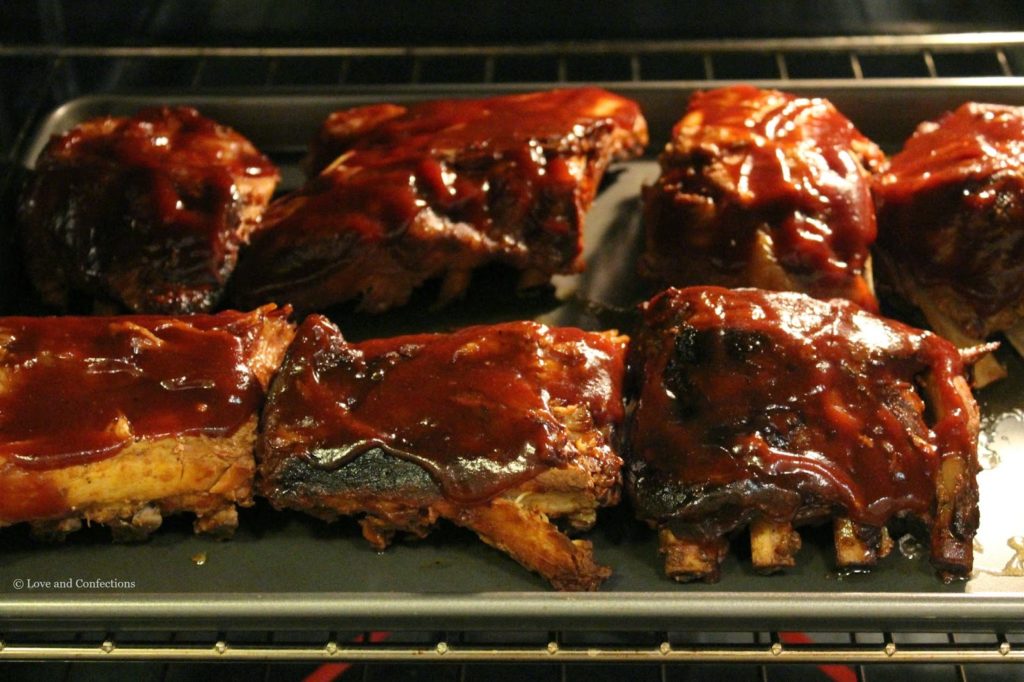 Fast forward a couple years and I had a "moment". You know, one of those, I know what I'm thinking but can't articulate it properly moments. Well, I wanted some hushpuppies to go along with lunch and didn't actually say I wanted hushpuppies, just that I wanted to go to a certain restaurant. My family and I headed to this restaurant and as soon as we arrived and I saw the menu, my heart sank. I had my "moment" and mixed up the restaurant names, so we went somewhere that hushpuppies weren't on the menu. It was also across town, so we couldn't drive and get some hushpuppies. I learned my lesson, and my family still jokes with me about it anytime I want some hushpuppies.

Photo from Savannah Classics
Lucky for me, and for you, you can find hushpuppies in the frozen section of your grocery store. Yay! I can now easily bake them at home. Don't forget to save some of that barbecue sauce for dipping the hushpuppies too! If you would like to try some Savannah Classics Original, Sweet Corn, or Jalepeno Hushpuppies yourself, enter for a chance to win a $50 Visa Gift Card below. Also, please visit their Facebook page for coupon offers to "Get Pupped"!


Slow Cooker Barbecue Ribs
A Love and Confection original recipe
Click here for a printable recipe
Slow Cooker Barbecue Rib Ingredients:
– 1-2 slabs of Baby Back Ribs
– 1-2 cups of Barbecue Sauce
Slow Cooker Barbecue Rib Directions:
1. Place Ribs into the slow cooker, standing on their ends. If necessary cut slabs into smaller pieces to fit inside. Pour 1/2 cup of Barbecue Sauce over ribs, cover and cook on low for 8-10 hours, flipping halfway through, and adding another 1/2 cup of Barbecue Sauce.
2. Heat oven to 350F. Carefully place ribs onto foil-lined baking sheets with sides. Brush on 1/2-1 cup of the remaining barbecue sauce and bake for 10-15 minutes, until you have a nice, caramelized crust on top. Enjoy!
Until next time,
LOVE & CONFECTIONS!
Disclaimer: I was provided with samples of Savannah Classics Hushpuppies. Savannah Classics is providing the gift card for giveaway free of charge. All opinions are my own. Savannah Classics is located in Savannah, Tennessee and available in the freezer aisle of your local grocery store in 21 states.