Almond Joy Fudge is a creamy fudge mixed with coconut and almond, and reminiscent of the candy bar favorite. This easy recipe is perfect for the holidays or to share with family and friends.
This post is sponsored by Dixie Crystals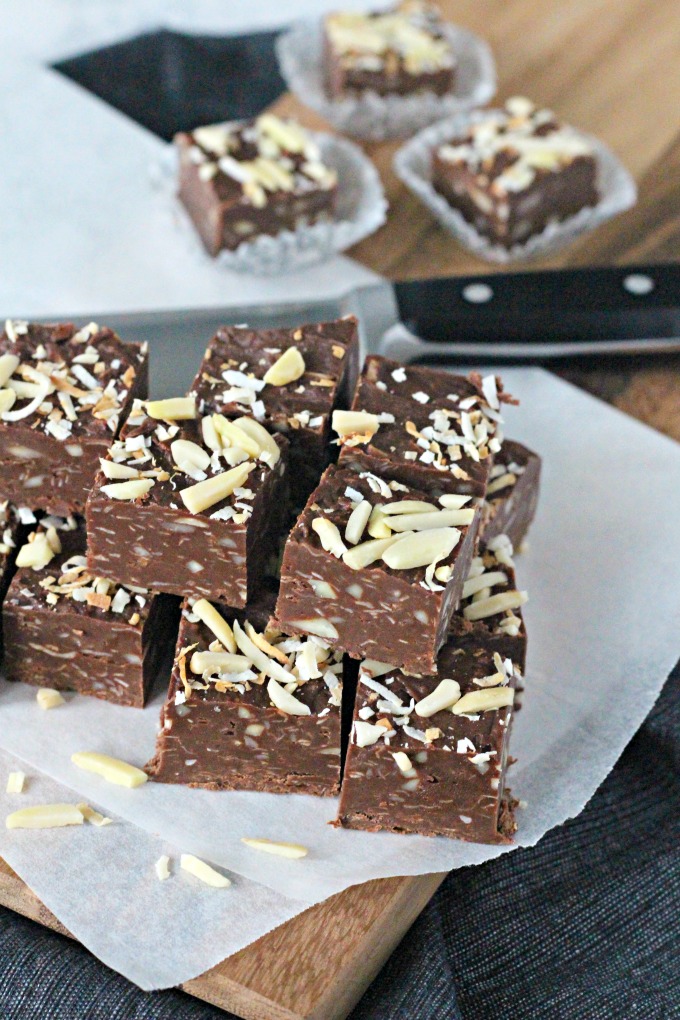 Easy Fudge:
Fudge is a family favorite and always reminds me of vacations to the beach. My dad and I always visited a little fudge shop to try samples and purchase fudge for our beach vacation. Fudge can come in unlimited flavors and made in many different ways. I tend to make fudge for special occasions and holidays, like my Gingerbread Fudge for Christmas.
Some fudge recipes use marshmallow as a base, are made in the microwave, or use a candy thermometer. This recipe uses melts sweetened condensed milk, chocolate chips, sugar and butter. In this recipe, most of the ingredients are melted together in one pot. I prefer a one-pot recipe, because the condensed milk makes a creamy and rich fudge. In addition, brown sugar gives the chocolate a slightly richer flavor than if you used regular granulated sugar.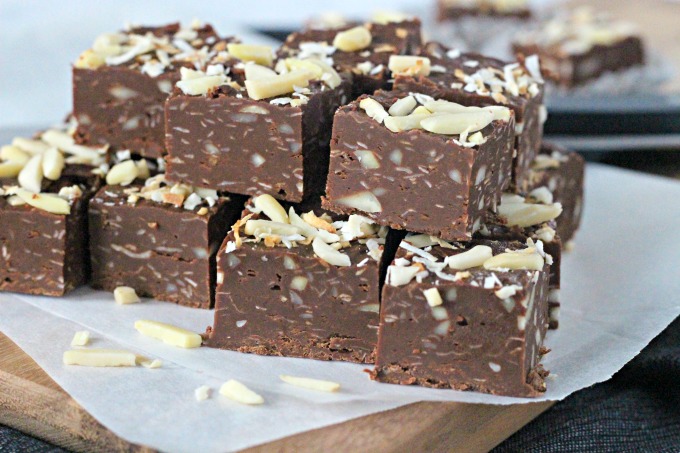 Sweetened versus Unsweetened Coconut:
The main difference between sweetened and unsweetened coconut is the sweetened has added sugar and the unsweetened is plain coconut with no added ingredients. Sweetened coconut adds more moisture in the recipe, and often used for baking. Unsweetened coconut is slightly drier and chewier, and good for both sweet and savory recipes.
I prefer unsweetened coconut, because I like to be precise with the amount of sugar and moisture. For example, unsweetened coconut is perfect for Almond Joy Macaroons or Pumpkin Pie Macaroons.
Tips, Tricks, and Tools:
Silicone spatulas are a must-have kitchen tool. Here are a few favorite spatulas.
Keep fudge in an airtight container.
If possible, use unsweetened coconut.
Head to Dixie Crystals for the full recipe:
EASY ALMOND JOY FUDGE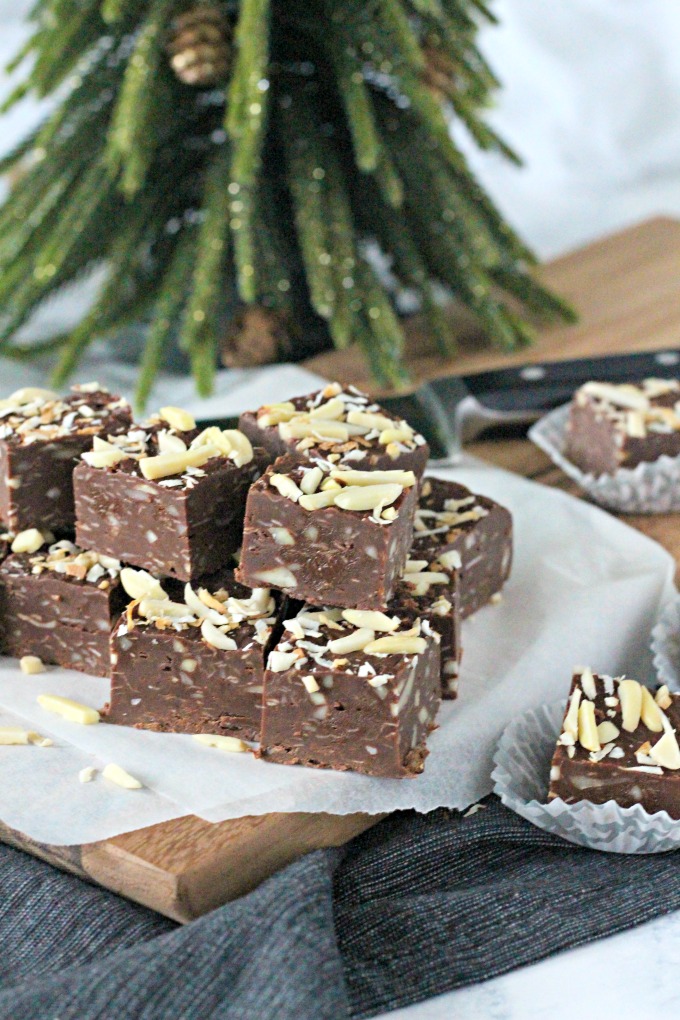 I have an ongoing relationship with Dixie Crystals as a recipe developer and brand ambassador. I receive product, coupons and/or compensation for posts featuring their products. Thank you for supporting the brands that make Love and Confections possible. As always, all opinions are my own.